Love your work ... Keep it up. While EVERYONE seems to be calling [Brandon] Meriweather's hit on [Baltimore TE Todd] Heap egregious, it was the only one of the three major hits [from Week 6's games] where the "hittee" (new word) was steered into the "hitter." [Jerod] Mayo, at the last second, steers Heap into Meriweather's path. Now, there's no doubt that Meriweather was "launching" at Heap, but the helmet-to-helmet impact may not have happened if not for the involvement of an innocent third party (Mayo). Why is this not taken into consideration hanging a guy out to dry?? Look at it in slow-mo ... Mayo turns Heap, while he is in the air, into Meriweather's path and thus pretty much causes the helmet-to-helmet hit. None of the other hits involved a third party creating the "window" for the contact. Don't let him off the hook but give Meriweather a break!!
Bob B.
Hey guys, I'm very worried about Meriweather. I think the guy has a bunch of upside, but I think his attitude is wrong. Like you guys said on "PFW in Progress," his angles are wrong, he's late to the ball, he's blowing assignments, and this helmet-to-helmet fine is the latest issue in a long line. What do you think his future holds?
Tom B.
Making excuses for Meriweather's atrocious behavior – as Bob is suggesting we do – is unacceptable. Sure, Mayo was involved in that particular play, but, as Bob correctly pointed out, Meriweather was launching himself at Heap. That means that while he may not have intended to strike Heap in the head (though I think he did), Meriweather was nonetheless intent on using his helmet to hit Heap – an abominably poor demonstration of how a professional defender should act.
While Tom is more on point with his assessment of Meriweather's skills (or lack thereof, in this regard), I don't necessarily agree that Meriweather has "a bunch of upside." His window of opportunity to develop is starting to shrink. He's in his fourth year now, and what we've seen of his ability is probably what we're going to get. However, I was slightly encouraged to hear former Patriots safety Rodney Harrison detail a phone conversation he had with Meriweather just days after the incident, in which Meriweather professed a willingness to change his abhorrent ways.
If he's serious about doing so – and I'm inclined to give him the benefit of the doubt – then I hold out some hope that he can improve as a professional football player. The sooner he does so, the better. It looked like he made an effort Sunday against the Chargers. It's a start.
Erik Scalavino
I am concerned that more players will intentionally lower their hitting area when coming in on a tackle. Do feel that this will have the opposite result that the league is looking for? For example, instead of hitting in the upper torso with the occasional head-to-head hit, will we see players going low with the more than occasional destructive hit on the knees as the offensive players cleats are anchored to the turf? I know players try to not put other players out with injuries because it is their living, but I see this happening. Where will the fines end and should we just go to two-hand touch or flag football?David Keniston
Well, if players are coached on how to bring down an opponent properly, then, no, I have no such worries. For those of you who don't know and/or have never played the game, proper tackling technique requires defenders to approach the ball carrier with shoulders square (i.e., directly facing the opponent). The defender's head should be looking up the entire time – you must see what you're hitting, after all.
When you decide to go in for the tackle, you should lead with your shoulder and aim for the ball carrier's midsection, keeping your head up to see where the ball is. Which angle you take to the ball carrier determines which shoulder leads. For example, if you're diving to your right, your left shoulder should make contact first, so that your head and right shoulder serve to create a larger plane to impede the progress of the ball carrier.
Wrap your arms around the opponent's waist, and, if executed properly, your facemask and part of your helmet might make contact with the football, increasing your odds of forcing a fumble and not causing serious injury to yourself or your opponent. These are fundamentals, people, and the NFL should continue to hit the wallets of players who don't adhere to them until the pendulum swings back in the direction of good form tackling.
Erik Scalavino
What do you think of [defensive] line with [rookie Brandon] Deaderick in the lineup and [nose tackle Vince] Wilfork playing end? Is it going to be a regular thing?
Zvonimir Mamic, Croatia
I am intrigued by Deaderick starting on D-line over [Mike] Wright, [Myron] Pryor, and other guys. He was expected to be a powerful run stopper in the draft, and I wonder if he is living up to that?Frank Colier
Well, for the past two weeks now, Deaderick has started at right end and produced, notching his first true NFL sack by bringing down San Diego QB Philip Rivers in the third quarter (he was credited with one against Baltimore when he pursued QB Joe Flacco, who ran out of bounds).
Wilfork also started at end against the Chargers, with Gerard "Big Money" Warren occupying the nose – something he's done in the past both here in New England and elsewhere. I'm not sure how much we can read into these moves, though, given that Ron Brace started the first few games of the season and has seen his role diminish since (he was inactive versus San Diego). I just think Bill Belichick is working in as many of these younger players as he can while he has the chance, to give his defensive front more versatility and personnel grouping options, depending on a particular week's match-up.
Erik Scalavino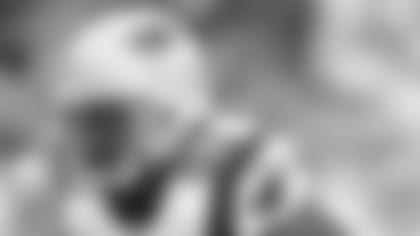 ]()It seems when watching Jerod Mayo play that he never stands out, yet whenever you check the stats, he leads the team in tackles. Do you think Mayo will ever start making more big plays ala Tedy Bruschi? Thanks. *Graham Smith*
Very astute observation, Graham. Yes, Mayo's tackle totals are on record pace right now, but, sadly, he makes far too many of them far downfield. Mayo did make a play when he recovered a Chargers fumble in the first quarter, but I'd like to see him be the one who dislodges the ball more often and gets to the quarterback, like Patrick Willis. I'm still waiting, but I've not completely given up hope for Mayo yet.
Erik Scalavino
Hi guys, thanks for your great coverage of the Patriots' edge-of-your-seat win over SD. I got a question about Wes Welker. It seems Welker's contribution to the offense has diminished this year, with other guys rotating in the slot more often. Do you think this is because of his knee surgery and that he will return to his old form later in the year, or do you think it is by design of the offense to spread the ball around more? Clearly the loss of [Randy] Moss and acquisition of [Deion] Branch has changed the passing game, but it does not seem like a huge change to Wes's performance which was down from last year even with Moss.
Leonard LaPadula, Amherst, NH
I haven't noticed any dramatic different in Welker, physically, since returning from knee surgery, even though he maintains he's still not 100-percent healthy. So, in my estimation, your point about the evolution of the offense minus Moss/with Branch is more a factor. But I wouldn't worry too much … Welker is always a threat when he's on the field, and other teams know that.
Erik Scalavino
Why do the Pats keep Fred Taylor on the roster?
Rick Borkoski
Because when he's healthy, he's the most talented, productive ball carrier on the team. Even at his advanced age, Taylor exhibits the strength, speed, and shiftiness of a player five to seven years his junior. And if it weren't for his unfortunate injury history, Taylor might be a sure-fire Hall of Famer. Right now, Taylor is battling a turf-toe injury, which may not sound like much, but is a debilitating ailment – just ask any NFL player who's had one. Taylor can still contribute. Just be patient and let him heal.
Erik Scalavino
Guys, can you comment on the lack of a pass catching role for Rob Gronkowski (a.k.a. G Force) in the Patriots' offense? He has not seen many balls come his way, while [fellow rookie TE Aaron] Hernandez has prospered. Gronkowski has blocked well, but I thought he would be more active as a receiving tight end. What is your assessment of his role going forward? Thanks.Bob Malloy
This question came in before the Chargers game, where, as you saw, G-Force found the end zone again. He hasn't been targeted as much in recent games, it's true, but he's executing his role almost exactly as we'd predicted/expected. Hernandez would be more of the focus of the passing game between the 20-yard lines, and Gronkowski would be the guy more often than not inside them. I've been pleased with his performance thus far and see no reason why it won't continue to improve here on out.
Erik Scalavino
What is going on with Terrence Wheatley, Jonathan Wilhite, Tyrone McKenzie, Darius Butler, and Shawn Crable?
Clarens Jarbath
Wheatley apparently still isn't in game shape coming off his foot injury. Wilhite has been healthy, but is what most of us thought he was coming out of Auburn – a nice reserve, slot corner and special teamer. McKenzie is on the practice squad and, unless injuries take a toll at inside linebacker, he'll probably be there for the foreseeable future. Butler is languishing on the sideline while Kyle Arrington continues to get opportunities at right corner. And Crable is at least active on game days, if not standing out, which is a lot more than he was doing the past two years.
Erik Scalavino
When players get traded (i.e., Randy Moss) or leave the organization, do they have to sign a non-disclosure or confidentiality agreement? Take Moss for example: he knows our offensive plays, audibles, etc., and I'm sure he will relay those to the Vikings D-Coordinator when they come to town, but what about things like his playbook? I'm sure he has to turn it in when he leaves, but is there anything that prevents him from making copies and sharing that with Vikings?Anthony Seto
Signing players from other teams when they're cut, to gain a game planning advantage, is one of the oldest tricks in the football playbook. The Jets did it last year, remember, when they acquired former Patriots backup QB Kevin O'Connell and promptly made him a captain before their Week 2 game in New York. The Patriots responded by trying to cancel out O'Connell's knowledge of the New England playbook and signals by using a grease board method of transmitting the plays to the offense.
I've never heard of teams making players sign so-called "non-compete clauses" or intellectual property protection agreements. They are, however, required to turn in their playbooks before leaving. Normally, when a player is cut, traded, or otherwise dismissed from a team, he is told by a staffer to go see the coach … "And bring your playbook." Unless the player has already made copies of it, that's how teams try to prevent players from keeping such prized souvenirs.
Erik Scalavino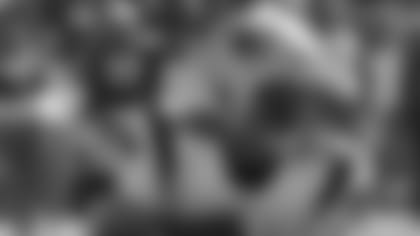 ]()I understand that by the time you answer this question next week, another game will be in the books; but I think it will still be relevant then. Danny Woodhead has looked pretty good when he's touched the ball. To what do you attribute his preliminary success? Here are several possibilities I see: 1) He's a surprise, so other teams haven't paid as much attention to him as they should; 2) His skill set is unconventional enough that opposing teams just haven't figured him out--yet; 3) He's just that good, and will continue to give defenses trouble. I'm interested to know why you might lean toward one of these options rather than another.*
*Philip Antin
All three are valid points, but from what I've seen of Woodhead thus far, I have to lean toward the third one, until he or other teams' defenses prove me wrong.
Erik Scalavino
Dear PFW, I was curious what you would have done with 4 seconds on the clock at the end of the 4th quarter with the score tied (vs. Baltimore)? It appears that [head coach Bill] Belichick thought the Hail Mary was the correct percentage play. Are there success statistics for 52-yard Hail Mary passes vs. 62-yard field goals (or similar distances)? One other statistic that also must be taken into account is the odds that a failure turns into a score for the opponent with no time left. Specifically a blocked kick and runback (at that 62 yard kick distance) vs. a runback 100 yards from our end zone to score. Thank you.
Dave Ober
As a former placekicker, I absolutely would have gone for the field goal. That's a kicker's dream, to have a chance to win a game from that great a distance. However, I understand Belichick's decision, and the reasoning you posited, Dave, is what was going through his mind at the time. We don't have actual figures at the ready on such situations, but it's usually safer to throw a Hail Mary that ends in an interception in your opponent's end zone, than to try a long-distance kick that could get blocked and set the other team up with great field position, at worst, or six points the other way, at best.
*Erik Scalavino *
Hi guys, thanks for being such a great resource of information. Please clarify the onside kick rules for me, I'm confused. When can the kicking team get the ball without the receiving team touching it? What happens if the kicker inadvertently kicks the ball, say 35 yards instead of 10 yards?
Mac Bryant
The kicking team cannot touch the onside kick until the football has traveled at least 10 yards … OR unless the receiving team touches it first before it goes 10 yards. At that point, or once it has gone the full 10 yards or more, it becomes a live ball, meaning anyone from either team can try to recover it.
Erik Scalavino
If a quarterback scrambles past the line of scrimmage to avoid a sack then drops back behind the original line of scrimmage, can he then throw a forward pass?
Andy Frank