First off I want to thank you guys for your insight, it really makes my day. Secondly, I would like to ask what you guys think about the possible lockout year in 2011. How much of an impact could it have on both the players and fans?Edgar Ortiz
Well obviously work stoppages in sports are never a good thing. With that pearl of wisdom out of the way, there's no real way of knowing for sure just how bad a lockout would be. Fans don't like to watch fat cat millionaires (both players and owners) squabble about their percentage of the billions of dollars the NFL makes. That's what will be at issue if indeed there is a work stoppage in 2011. I still feel the league is run too well to let this happen again. We haven't had any strikes in football since 1987 and I feel the league is in a much better place right now. The owners and players may not be in complete accordance on all these matters, but both sides realize how good things are for them right now – particularly in a tight economy where many folks are having trouble just making ends meet. If the worst happens, the fans will definitely feel betrayed and there will be a period where the enthusiasm will wane. But as has been the case in all sports, they eventually come back. The NFL is the strongest sports league there is and the fans will be there to support it before too long. Let's hope we never get to see that scenario unfold.
Paul Perillo
Hello, PFW! I wanted to weigh in on the great debate. It is my dream to see Tom Brady become the first QB to win five Super Bowls. I want there to be no debate among future generations about who the greatest QB of all time was. Right now I think a fair majority would put Joe Montana and his four on top, and I'm just not OK with that. I think Brady has a very real shot to win two more and eclipse the all-time competition. All that being said, if Eli Manning had remained within the grasp and gone down, do you not think the 2007 Patriots would easily have been the greatest ever? The staggering point differential and perfect record would in my opinion have been unassailable.Kenyon Gagne
I do believe the 2007 Patriots would have been the greatest of all time if they could have held on to that 14-10 lead in the waning seconds. I also think Brady would be considered the greatest of all time should he win two more Super Bowls. Personally, I think these types of requirements are somewhat overrated, however. If one looks at things objectively, how much better would the 2007 Patriots team have been had they won Super Bowl XLII? I understand you can't call a team the greatest ever when it didn't even win the title, but my point is the team was great and one loss doesn't change that in my mind. Just like Brady will be considered great in my mind whether he wins more Super Bowls or not. Personally, I feel John Elway is the best quarterback I ever saw. He nearly retired without winning any Super Bowls before winning a pair in his last two seasons. To me, those titles did little to add to his greatness. Just like Dan Marino remains one of the best handful of quarterbacks of all time despite never winning one. I'm not exactly sure where you fall on the great debate – you seem to be making points for both sides – but I would agree with your premise that the 2007 team would have been immortalized as the best ever and that Brady would be with another pair of titles.
Paul Perillo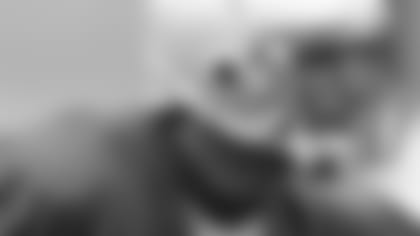 ]()Who do you think will be the two starting corners and safeties this year? I think it will be Shawn Springs, Leigh Bodden, Brandon Meriweather and Patrick Chung.*
*Chris Hathorn
The four specific starters aren't as important as the six or seven guys that will contribute in the secondary. For the purposes of answering your question, I'd say James Sanders will start with Meriweather while Chung comes in as part of the team's sub packages. I think Bodden will start at one corner with either Springs or Terrence Wheatley. Right now I'll go with Springs. Jonathan Wilhite will see loads of time working in the slot and could be a de facto starter in that role as well. Training camp ought to be a lot of fun watching these combinations.
Paul Perillo
Which team has the hottest cheerleaders? Also, which big name player do you see the Pats cutting this year to free salary cap space.
Dakota Johnson
Finally, a legitimate question … and one not to be taken lightly. For overall hotness, it's tough to argue with the Dolphins. Back in the day when we used to be able to go on the field near the end of games it was quite distracting to watch them in action. San Diego, Oakland and Washington also deserve consideration. Lonie Paxton once told me the Redskins used to perch their cheerleaders right near the visitors' tunnel in an effort to intentionally distract the players as they made their way onto the field. Seeing their 'assets' I can certainly understand why they did that – although the league has tried to crack down on those practices.
As for your boring question, I honestly don't see anyone getting the ax strictly for cap purposes at this time of year. The cap has gone up so much in recent years that teams rarely are forced into making those kinds of moves at this late stage anymore. Now, if there's a positional battle between a young guy and a veteran who may make a few more bucks and the competition is somewhat even, then I could see the vet getting let go to save a few dollars. But I don't anticipate any Lawyer Milloy-type releases strictly to save money.
Paul Perillo
How would you rate this year's offensive line in regard to pass protection and to run blocking? Do you have any concerns that age is creeping up as a problem?
Jim Tully
Guys, I'm worried about the Offensive Line. They went missing in Super Bowl 42, and they let Matt Cassel get sacked 47 times last year (including 28 times in the first seven games). I love the Sebastian Vollmer and Rich Ohrnberger selections, but they're still a couple of years away from making significant impacts. Seeing as how Tom Brady is the key that opens up the end zone, and he's returning from an injury, is the O-Line a worry?Saj S.
I've said many times in the past that this offensive line somehow manages to be overrated and underrated at the same time. Some see the low sack totals with Brady under center and the relatively high average per rush some of the running backs have posted and see a terrific offensive line. Two years ago three of the five went to the Pro Bowl. My argument against that would be Brady's quick release and tremendous preparation allow him to avoid sacks and recognize where the pressure will come from, making the pass protection look better than it is. At the same time, Brady's presence keeps opposing defenses thinking pass and often the Patriots will run against six-man fronts out of spread formations, which often leads to big runs that make the stats look good. Again, it's not necessarily a sign of a dominating front.
Conversely, I've heard many people harp on the Super Bowl a couple of years ago when the line had trouble keeping Brady on his feet. The heavy pressure was the main reason the Patriots lost and therefore the line has taken a lot of criticism in some parts. Again, I think this is a little harsh. While the line did not perform well that day, I think that was an exception. There have been others (at Miami late in 2006) but not many. The Patriots offensive line always seems to be well prepared and rarely if ever allows a player to come unblocked on a blitz. They are a well-schooled bunch that plays really well together. They also are capable of playing different styles, which I think is important. I've seen them work well out in space on screens and draws while also succeeding out of spread formations with solid pass protection. Other times they've lined up with two tight ends and a fullback and pounded away at a defense. Not every team has the versatility to do stuff like that and the Patriots do. With pending free agents in Logan Mankins and Stephen Neal, there may be some transition for this group down the road (that's one reason they drafted so many linemen), but for 2009 I feel this unit is in good shape.
Paul Perillo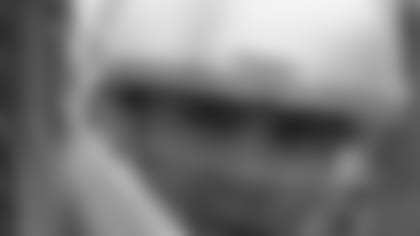 ]()Why don't most teams use some of their great players as coaches? I think Troy Brown and Tedy Bruschi would make great assistant coaches. When Tedy retires. Or maybe Andre Tippett and John Hannah as line coaches. I know they both still love the game and are always around the stadium. Bill Belichick likes to have good players, which all of the above are. Why not ask great players like this to help coach a team that they loved to play for? What's your take on this?*
*Daniel O'Neil
With Bruschi nearing the end of his career and his obvious people skills and desire to teach others, is it possible the Patriots would add him as a coach in the future? If so, could we be looking at a future Patriots head coach a decade or so from now?Phil M.
I know Belichick keeps his coaching staff in house. How about good ol' 54 as a LB coach or some other coaching position on the team?
Peter Reynolds
The first thing is knowing whether or not these guys would be interested in coaching. Tippett is not. I'm not sure Hannah would be either. He coaches at the high school level in the past and things did not go very well. Tedy has said in the past that he would be interested in coaching but not necessarily at the professional level. He is a family guy and he may not want to put in the necessary hours it takes to succeed in the NFL. I remember talking to Mike Vrabel once about coaching and he told me he'd love to do it at the high school or college level and have Tedy serve as his defensive coordinator. Maybe they'd try something like that some day. I've never talked about coaching with Troy Brown so I couldn't even give you a guess about him. One thing I want to add about this topic: sometimes the best players don't necessarily make the best coaches. I could see both Brown and Bruschi doing well because they were such students of the game and neither came into the league as a highly touted star. Coaching in the NFL is a long process and sometimes players don't want to put in the years it takes to gain the experience necessary. Pepper Johnson was a great player with Belichick's Giants teams but he still had to work through the league's minority fellowship program before serving as an assistant position coach before eventually earning his current title of defensive line coach. Some guys aren't willing to wait. And as for Belichick preferring to keep his coaches in house, Pepper is his only former player on the staff. When people talk about Belichick promoting from within, they are referring to low level coaching assistants moving up the ladder to position coaches.
Paul Perillo
Will Fred Taylor be a significant piece to the Patriots offense or will another running back get the start?Ethan Moss
I think both of those statements are true. I feel Taylor will be a significant piece to the offense and another running back will start. Assuming everyone is healthy, my guess is Laurence Maroney will open the season as the starter and split time with Sammy Morris and Taylor. Kevin Faulk will remain in his trusty third-down role and the Patriots backfield will be as deep and talented as it's ever been. I think Taylor will get some carries out of spread formations and have opportunities to make some real big plays for what should be a very explosive offense.
Paul Perillo
I am a defensive end in my high school team. I started as a rookie but got injured three weeks after Tom went down in Week 1. I was diagnosed with the same injury as Brady and still feel some pain every now and then, if I still feel it does he? And how good do you think he will do this season, a Philip Rivers return or a Carson Palmer?
Bryan Greco
While I sympathize with your injury and hope you make it back to your team quickly, I really don't think you can compare your situation with Brady's beyond the specific injury. Professional athletes have access to the very best care and rehab facilities available, not to mention the fact that they are professional athletes with abilities that most of us could only dream about. So saying you still feel some pain and wondering if Brady does is pointless. He says he feels great and nothing he did on the field last month would dispute that. As for his return … I'd take either of your examples. Palmer started slow in 2006 as he returned from his torn ACL but finished with 4,035 passing yards, 28 touchdowns, 13 interceptions and a 93.9 passer rating. Rivers was terrific last season for the Chargers as well. I see no reason – other than another injury – that Brady can't return to the quarterback he was before going down last year.
Paul Perillo