I'm going to ask a question no one else seems to ask: What is Tom Brady's problem? Everyone expresses concern for the defense (and rightfully so)! But, Brady no longer plays with the same confidence he had during his Super Bowl years. I'm a Brady fan, and still think he's better than almost all others today, but he seems to succumb to pressure much more now. He overreacts to pass rushers, which is strange given his toughness. Many of his passes are off target. Does he feel his window is closing? And, am I the only one who sees this? JP Galasso
What is Tom Brady's problem? The same one you'll have someday, if you're lucky. It's called "aging," my friend. Those Super Bowl years to which you referred are now about a decade ago. Yes, Brady might not be as sharp as he once was with his passes. We've noticed. Yes, he gets a little skittish in the pocket now and then. Hasn't escaped our attention. But he also had a five-game stretch this season in which he completed two-thirds of his pass attempts for nearly 1,500 yards, 14 touchdowns, no interceptions, and was sacked just twice. At times this year, he's eluded the rush better than I've ever seen him do so.
Brady is certainly a much smarter quarterback than he was during those Super Bowl years, too, as far as understanding the offense and reading defenses are concerned. Oh, and exactly 10 seasons ago, in case you forgot, he failed to help the Patriots make the playoffs – something he's done every year since (other than his injured reserve year of 2008). Erik Scalavino
Hey PFW, big fan! Two questions: 1) I saw the Pats brought up James Develin from the practice squad. I read that he's been a standout in practice. Is there a role for him available? Do you think the Patriots will try their luck again with having a FB in their backfield for Ridley and Co.? 2) I see a lot of talk about who the Pats can sign to replace the DE spot that [Jermaine] Cunningham and [Chandler] Jones left behind. What about this Justin Francis kid?? I think he looks good. I say he's the best 3-down option. Ryan Collins
I'm not sure I see much of a role for Develin right now in the Patriots backfield. He might be more of a special teams need in the short term. Also – and this is just conjecture on my part – keep in mind that he was defensive end throughout his college career at Brown. With the right ankle injury to rookie Chandler Jones and suspension of Jermaine Cunningham, Develin might (I emphasize "might") be an emergency option on defense, too. He's about as big as Rob Ninkovich, so, it's a remote possibility. As you all know, the more you can do around here, the better your chances of having a job on the 53-man roster, where Develin now finds himself.
Francis will get his opportunities, too, I have a feeling. The coaching staff seems to like him, and he just might have the versatility to do some of the things Cunningham was asked to do, like rush the passer from the defensive tackle spot. Team PFW was high on Francis from almost the time he set foot in Foxborough, so, we'll be just as interested as you to see how he does with whatever chances he gets in the days ahead. Erik Scalavino
First of all, as a UK-based fan, I saw my first ball game and first Patriots game at Wembley recently, and had a great time. My question is about the offense/defense conundrum. You get lots of questions about the defense, but we know it gives up big plays and creates turnovers. It is reasonable to assume that in the post season there will be fewer turnovers, but as many big plays or more. The question then is whether the offense can outscore other teams. Is it good enough to get 30 plus points against top defenses? Please excuse me if the question is daft, I'm a novice! Alan Macmillan
No need to apologize, Alan. To your first point, I don't necessarily agree that turnovers are destined to go down in the postseason. One never knows when those will happen, and I would even argue that teams in the playoffs generally have stronger defenses. Hence, the opportunities to create turnovers might increase, or the ability to make big plays on offense might decrease as a result. It's just too difficult to predict in any given game (who foresaw all those flailing fumbles in the most recent Steelers-Browns game, for instance?).
As to your question, before this Houston/San Francisco home stand, the best defense New England faced this year was Baltimore's, and the Patriots put up 30 on them, albeit in a one-point loss. These games against the Texans and Niners will be better tests of what to expect from New England in the post-season, however, as the Patriots are much closer to what they'll be in January now than they were back in September. And so are these two teams coming to town. It's actually quite possible the Patriots will have to beat both again in early 2013 to win the Super Bowl. Erik Scalavino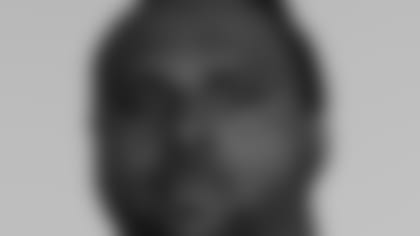 Hey guys, was wondering… whatever happened to Myron Pryor? Mike Menard
I believe the deadline has passed for the players that started the season on the PUP list. What became of Ballard and Pryor? Are they both on the IR list? John, Toronto
Pryor, the star-crossed defensive lineman, can never seem to stay healthy for any significant length of time. Yet, the Patriots still see something of value in this former sixth-round draft choice. He began this season on the physically unable to perform (PUP) list. In order to be eligible to be activated off that, he had to have started practicing the Tuesday after Week 9 (in New England's case, Week 9 was a bye week, so, they had until the following Tuesday). Pryor did not practice at that time, and head coach Bill Belichick confirmed to reporters that Pryor – and tight end Jake Ballard, who was in the same situation – would not be returning to the field this year.
That NFL rule also states that if a player in Pryor's and Ballard's predicaments are in the final year of their contract, that contract "tolls" (meaning, is carried over into the next season). So, New England will retain the playing rights of both players in 2013. Erik Scalavino
Week after week, our o-line goes through changes in personnel, yet remains extremely effective, sometimes dominant. I am convinced Bill's not the only genius coach on this team. The other is clearly Dante Scarnecchia. With all of his years of success, why is he never approached by other teams to be their head coach? Even though his coaching is of a specific manner, it seems that someone with his football IQ could have success in all factions of a football team. I don't want to lose him, but the guy deserves a chance. Thanks. Chris Gagne, Orlando, FL
For the record, Chris, Dante is the assistant head coach of the Patriots, meaning if something were to prevent Belichick from roaming the sideline on game day, Scar would be the man for the job. But to your larger point, believe it or not, some NFL assistants don't aspire to be head coaches. I've never asked him specifically about this, but my guess is Dante falls into that category. It may very well be that he's content to concentrate on his o-line and that's it. If he's called upon in a pinch, fine, he'll do it, but otherwise, he'd rather eschew the spotlight. Being a head coach involves a lot of requirements that assistants are subject to, like dealing with the media on a regular basis.
I've had the good fortune of getting to know Dante as a person through this job, and he's a great guy. He's not one to go on-camera or on the record much, though, and that would be something he'd be forced to do as a head coach. For all we know, he's been approached several times in the past by other teams and told them, "Thanks, but no thanks." Word gets around in this league. It's a small universe. My guess is teams know he's not interested in being a head coach, or else he'd have been one a long, long time ago.* Erik Scalavino*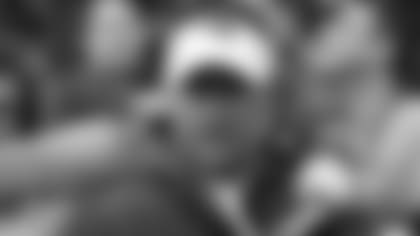 Hello from Denmark! I'm always looking forward to a new edition of Ask PFW as it's a great excuse for leaving my homework. So, please keep up the good work! One of the things I loved about the 2007 Patriots offense was the use of trick plays. With [Josh] McDaniels back as OC this season, I thought we would see some those again, but that has not been the case. I've thought of a few reasons for the lack of trick plays: 1. McDaniels has matured, 2. Brady's health (more exposed to hits on trick plays), 3. Saving it for the playoffs. In your opinion, what are the reasons for the lack of trick plays and do you think we will see any going forward? I'm sure we all miss the "Statue of Liberty" and the flea flicker? Mathias Kahr
One reason we saw so many "trick plays" in '07 is simple: Randy Moss. His arrival, along with that of all the other offensive players in free agency and trades that year, brought a whole new dimension to New England's offense. Plus, he was catching EVERYTHING. So, perhaps McDaniels felt more comfortable lobbing prayers downfield when Moss was on the other end to haul them in. The running game also wasn't as big a factor as it is today for the Patriots, so, you may be right in thinking that McDaniels has "matured," in that he is staying more traditional in his play-calling because he has more balanced options and doesn't need to resort to gimmickry.
And, yes, they're probably saving some goodies for the playoffs, especially now that we know for sure that New England is in them. Hope this helps, Mathias. Now, get back to your schoolwork. Erik Scalavino
G'day from Australia! I've seen defensive players come back with their arms in a cast to play, any chance of Gronk coming back early, even with his arm in a cast to help out in the run game? Also Steven Ridley seemed more effective earlier in the season when [rookie running back Brandon] Bolden was taking some of the snaps, any chance of seeing him again on the field soon? Ewan Canning
Of course, it's possible we could see Rob Gronkowski before the playoffs, with or without a cast on his left forearm. I wouldn't want that, however. I'd rather see him suit up again when he's completely healed, particularly with a playoff berth already sewn up. No need to risk a major setback at this point.
Bolden, meanwhile, is finished serving his four-game suspension and is eligible to return to Gillette this week. Erik Scalavino