Hi Andy! I need some explanations. When we started to talk free agency and offseason trades, I remember clearly you and all the staff of PFW burying guys telling them that we should let Welker go and bring in Amendola. You were unanimous to say it would be a downgrade, at best a side step. But yet, in the Samsonite Make Your Case edition of March 15, you approve the move. Plus we have a video from Jeff Fisher posted on patriots.com telling us we should be excited for Danny Amendola. I was wondering, is this change of mind only the result of the "Patriot way", now that he's on the team he's one of ours and we should support him (which I agree with 100%), or is there really something about the guy that I, among others, don't see and could make him a top contributor?*
*Vincent Villette
Guilty as charged. I'm very much torn on the swap of slot receivers, and probably would still prefer to have Welker back. But I also understand the move and have wavered a bit in my analysis of it. Back in the day, I thought there was no way that Welker could be as productive, clutch and reliable as Troy Brown had been. Welker ended up proving me wrong. So now I feel like I need to give Amendola a bit more of the benefit of the doubt in a similar spot. Plus, from everything I hear he's a hard working good kid. I still think his upside, if healthy, isn't going to be much more productive than Welker. But he does have youth and time on his side, not something that could be said of No. 83. I pride myself on not being wishy-washy or on the fence, but on this one that's exactly where I am.
Andy Hart
I know he is primarily a "special teams specialist," but with the Pats depth at WR so thin why not give Matthew Slater a shot? He is fast and I believe he can get deep. He has made some spectacular catches in the preseason, and his lone reception was a diving 46 yarder. Unless Leon Washington either gets hurt, or doesn't make the team (which I think is unlikely), Slater won't be returning kicks. Now he can focus on the position he was technically drafted to be. The worst thing that could happen is that it doesn't work out and he goes back to being a full time special teamed. Thoughts?
Mike Poland
He is focusing on the position he was "technically drafted to be" and that's play special teams. He's a very raw receiver in terms of route running and hands. He has made some plays down the field in the preseason, and even in one regular season catch, but really he's not a reliable option. He isn't even a primary kick returner, as he usually is the off returner with the job of being the lead blocker for the main return man. Slater is one of the nicest guys on the team, a hard worker and a productive special teamer, but he's not cut out to be a regular receiver at the NFL level. He just isn't.
Andy Hart
Andy this question is coming in late, but at the same time early. My questions involve the draft and our defense. First off I would like to say that I believe that our defense has gotten better since the signing of Adrian Wilson and re-signing of Talib. So with the signing of Adrian Wilson, where is he going to play? Devin McCourty is currently occupying the spot and Steve Gregory is in the other, what moves do you see and who is going where? So about the draft. We don't have very many picks, so that gives us less of a chance to draft anyone with star power. I think the most important position this year is wide receiver and we should invest the 1st and 3rd round picks on them trade Mallett to the Browns for a 4th and 5th rounder. The 2nd rounder should be invested in another cornerback. I believe Kyle Love is still getting better but we could spend our potential 4th rounder on a defensive tackle and our draft is complete. Now I'm not sure if any of this is possible so could you please lighten up the situation? Thanks!
Kyle Rodgers
Want me to lighten it up? Three guys walk into a bar…but the fourth one ducks! Badda bing. In terms of where Adrian Wilson will fit, he's a strong safety. His playing time dwindled last year in Arizona and it will be interesting to see if he's a starting-caliber or every-down player at this point. The Cardinals seemed to have questions about Wilson in coverage. After watching a couple games from last year on tape, I think he's clearly slowed down and, as the cliché goes, lost a step. But that doesn't mean he couldn't play the "money" or linebacker-like position in dime packages as well as a strong safety on early downs. On early downs Wilson's playing could come with Gregory being pushed to the bench. In dime action, it might cut into the time Tavon Wilson saw in that role a year ago. Really, though, this will all depend on training camp and the roles that the players win for themselves. If Tavon Wilson takes a huge Year-Two jump as a second-round pick, maybe he becomes the starting strong safety. If Adrian Wilson has a great summer, maybe he's a full-time player and starter. Hard to say at this point. But I am confident that McCourty will be a full-time player. And my guess is the others will work in a rotation of some sort. As far as Mallett goes, I just don't see him being traded. Unless someone offered up a second-round pick, why would the Patriots unload their primary backup for a low-level package like you suggest? That said, I do think the team needs to add a young receiver and cornerback relatively early in the draft.
Andy Hart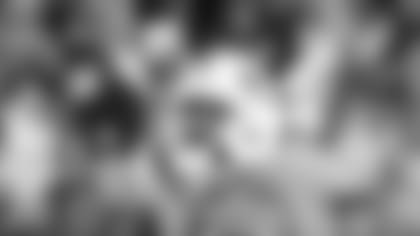 Hi. With a free-agency class rich with talented and young options for defensive back, defensive end, and wide receiver, which positions did the New England Patriots address? None? Or did I miss one?
Scott Fennell
Hi right back at you. How's it going? You seem a little cranky. While Donald Jones is a relatively young receiver, I think I get your point. Young free agents – especially at marquee positions like receiver, defensive end and defensive back -- tend to get huge money from bad teams in free agency. That was certainly the case this year with guys like Mike Wallace and Paul Kruger. The Patriots, like most good teams, generally aren't in the business of overpaying in free agency. And, for the most part given the luxury of Tom Brady, I agree with that approach. I think re-signing Talib was a good move. New England also got younger with Amendola at wide receiver. But the type of young, big-money additions that you were clearly looking for don't usually include good, championship-caliber football teams. When was the last time a really good team made such a move? I can't recall one. And I don't agree with them when they happen. Like this year, I think the Seahawks gave up way too much to add Percy Harvin. Crazy in my opinion.
Andy Hart
I know one of our biggest needs is a WR in the draft. I am not worried about our secondary because it is likely that Dennard will be back give the punishment for what he did, given his past, is probation to 180 days. My question is this. Is there decent depth at the WR in the draft that would allow the Pats to move out of the first round and get a couple picks this year and maybe one next year and be able to land a big physical WR to play on the outside that would be able to make an impact? I have a feeling we will address the O line depth with 2 or 3 late-round picks since out O line coach is simply amazing. What other need could you see the Pats addressing with their first pick other than a WR?
Dwayne Parsons
I do like the depth in this wide receiver class, as I think there are guys who'll be drafted in the second or third round who could be stars in the NFL. I also don't think there are any true blue-chip. Calvin Johnson- or A.J. Green-type can't-miss talents at the position this spring. And there are guys of all styles and builds who could go in the second or third round. I've fallen in love with Baylor's Terrance Williams as a versatile outside threat, but there are others to choose from. In terms of other spots I think the team could target early in the draft, I'd say you'd have to put cornerback and defensive end/pass rusher in that mix. The defense clearly remains a work in progress. I also wouldn't be stunned – though I'd be a little disappointed – if New England went for an interior relatively early in the draft. Alabama's versatile Barrett Jones anyone?
Andy Hart
The Patriots have gotten bigger especially on offense where between Welker, Woodhead, Edelman, Branch and Lloyd they had the smallest receiving core. So when facing physical teams they were outmuscled a bit. Is it fair to say that getting more physical was one aspect of "improving our team"?
Jim F.
I do think the team could use a more physical presence at receiver. But I don't think that has been addressed yet. That said, I'm not sold that the answer has to be a big, physical threat. In the end I think it comes down to a need for playmakers on the outside, whether they make plays through speed, size, or some combination of the two. And I think the overall stride to being more physical has been a process in the last year-plus. That includes a bit more focus on the running game, the addition of more tight ends and even the search for a fullback.
Andy Hart
The Patriots have not drafted a wide receiver in the first round in Bill Belichick era. Do you think this will be the year that he takes that chance? Who do you think would be the best player in the draft for the Patriots? I feel like Terrence Williams or Robert Woods would be the best fits even though they have injury concerns.
Matthew Cole
While I think Belichick could go after a receiver in the first round this year, I don't think it's by any means a lock. As I said earlier, the depth at receiver in the draft could allow him to get a talented option in the second round or maybe lower. Williams and Woods would both be in that mix, and I think there are things to like about both players. Torrey Smith is developing nicely in Baltimore, and he was a second-round pick. I know fans are scared of Belichick's track record in drafting receiver in the second round of late, but I think it actually could make a lot of sense this year.
Andy Hart
BB has been trying to boost his pass rush, and I'm all for it. I have no quarrels with them signing someone like Abraham or drafting a DE like Moore out of A&M or something. But my question is why don't we see more (or ANY for that matter) of Dont'a Hightower at DE he has the size, he could outmatch any OL with his speed, and he's a physical freak. He's a bit of a liability on 3rd down in coverage, but it's a shame to take him off the field, why not push him up to DE and put a cover guy in his spot? Will we see more of this this season?
Ryan Collins
I think the two things that kept Hightower from being used in more roles last year were the coaches trying not to put too much on his plate as a rookie and the fact that he missed time to injury. I remember Belichick talking in training camp about the idea that sometimes with a young, versatile player you don't want to spread him too thin and would rather allow him to focus on a few things while he learns to be a professional. I think we saw that with Hightower last year and in his second season could see him have more versatile roles like he did for Nick Saban at Alabama. I agree with you, though, I don't think we want to see him in coverage too often. He's better near the line of scrimmage and, hopefully, working to get after the quarterback.
Andy Hart
Hi, Greetings & Simple questions from Turkey: 1- Will the Pats re-sign Edelman? I think he is necessary, in case of Amendola injury. Even with more durable Welker he was quite productive. 2- How do you think of Pats drafting Robert Woods? 3- Any chance Pats will select Manti Teo if he is still available when Pats' turn comes? Thanks!*
*Baris Isler
I do think there is a decent change that Edelman returns as receiver depth and potentially as the team's top punt returner. He hasn't found anything to his liking in free agency yet, and seems to have some loyalty to the Patriots after the team drafted and developed him. As I said earlier, I think Woods is one of a number of potential Patriots receiver targets late in the first or in the second round. He's kind of a 'tweener in terms of size and has some injury concerns, but there is a lot to like about his production and play at USC. Finally, I don't see the Patriots taking Te'o in the draft. I personally think he's pretty overrated and I also don't see the need at linebacker in New England where guys like Jerod Mayo, Brandon Spikes and now Hightower are well entrenched.
Andy Hart
Thanks for the great commentary on the draft and free agency. You guys do a great job despite all the criticism. I have been trumpeting the need for an "enforcer" like Tyran Mathieu in the secondary and I love the fact that he can play multiple roles. I think that may be the one missing piece for the Pats DBs, even with the questions about Arrington's coverage and Dennard's possible absence. But my concern is whether BB can find a number one wide receiver at this point in FA, or is he counting on picking a first-rounder and hoping for better results than usual? Last question: what is Dowling's status and is it possible he will be trade fodder?
Doug Tozier
Hey, what criticism? I thought we were like Raymond and everybody loved us? Not sure exactly what your definition of an "enforcer" is, but that's not how I'd characterize Mathieu. Beyond being kicked out of LSU for drug issues, Mathieu is just 5-9 and 180 pounds. I think he could be a unique, versatile playmaker. I actually would love to see Belichick take him in the third round and see how the coach can put the undersized athlete to use. But when I think of an enforcer, I think of a big-hitting safety. For that role, I like South Carolina' D.J. Swearinger. As for Dowling, I couldn't see a team trading for him after missing the bulk of the last two seasons on IR. He's proven nothing at the NFL level at this point. If he stays healthy, the team he's probably most valuable to is the one that thought he was worthy of a second-round pick – the Patriots. You just can't count on him staying healthy based on his history of injuries that dates all the way back to high school.
Andy Hart
Hey guys what do you think about this? Patriots should trade Mallett, 1st and 2nd round picks to the Browns for the 1st (6th overall) and 4th round picks. With the 6th overall pick draft DEE MILLINER. In the third round (their own pick) draft Tyrann Mathieu and in the fourth round draft Marcus Lattimore.
Nick Smith
I don't like it. I think this draft lacks elite talent. I don't love Milliner as I have questions about his speed and allowing guys to get behind him too often. And while I would like to see Mathieu in New England, I'm not interested in Lattimore. By all accounts he's a great guy and I feel bad that he's had to deal with a pair of major knee injuries, but I wouldn't touch him. Even when healthy I think he was a bit overrated, now as he rehabs from another ACL I just wouldn't risk the pick. So while in theory I think it would be great to turn Mallett and picks into a top-6 selection, I'm not sure this draft has what I'd be looking for in a move up that high. Not sure the time is right for the draft or for the Patriots needs.
Andy Hart
Hey guys, just wanted to let you know I really enjoy listening to the [PFW in Progress] show along with a lot of friends up here in Chicago. A lot of people seem to be complaining about the free agency and I don't see why. I understand the loss of Welker, but I think the pickup of Donald Jones and Michael Jenkins is a good thing. They are both bigger bodies that can help block outside for an already good run game of NE which no one has seemed to mention. As much as I like Welker the fact is he was nothing before he came to Brady. I think our passing game will still be one of the best in the league if Gronk, Hernandez and Amendola all stay healthy and we pick up a deep threat receiver somehow in the draft. My question to you guys is I think the Patriots really need a veteran presence on defense. Maybe they now have that in Adrian Wilson, but what do you think the possibility of say a Brian Urlacher or James Harrison signing is? I think the Pats need to focus on defense now, not the offense.
Charlie B.
I agree that the Patriots offense will be OK if Gronkowski, Hernandez and Amendola stay healthy, almost irrelevant of who else is around them on the offense. The tight ends are the heart of what I think the team wants to do and as long as Brady is around he'll find a way to pull it all together without his friend and favorite target, Welker. Defense is a different story. It's very much a work in progress with a lot of unknowns. But I don't see that improving with the addition of a fading, hurt talent at inside linebacker like Urlacher. And I can't see Harrison fitting in with the Patriots on or off the field. There does have to be some focus on defense, but I think the biggest need there is a defensive end who can get after the passer.
Andy Hart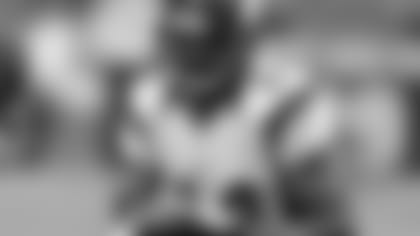 I've been a Pats fan since I was a little kid and it still hurts a little when you're watching all these other teams signing big name free agents! Are the Pats planning to talk to anyone soon or are they close to signing ANYONE that will help?! Michael Jenkins JUST WILL NOT WORK!
Zach Anderson
The Patriots have added some players – Amendola, Wilson, Jones, Jenkins and others – but more importantly they re-signed a couple key starters in Aqib Talib and Sebastian Vollmer. As I said earlier, most big-money, big-name free agents go to bad teams, not one that's been in the AFC title game in each of the last two years. The Patriots have to augment an already talented and successful roster, not build a team from scratch like the Dolphins or the Browns. The offseason isn't done, and there are still needs to be met, but the overreactions to free agency we get from you and many other fans are simply crazy. At least that's how I see it. If you've been a fan for a long time then you know what bad Patriots teams look like. And you haven't seen that in quite a while. Relax a bit. Steady is the course to another season as a major player in the postseason.
Andy Hart
First off, I love the work you guys do and thank you. I personally like the moves New England is doing so far in this offseason. Sure, I'd like to see us pick up a true pass rusher and a true safety. The window of opportunity is closing for Belichick and Brady to win another SB....but I trust Belichick and the Patriots organization for what they are doing. My question however, is what do you think they will do about those gaps they have to fill on the team roster (DE, SS, WR)?
Mike Golab
Maybe I'm naïve, but I still think/hope that John Abraham ends up in New England. That would be a great fit as a veteran defensive end to contribute while also helping young players like Chandler Jones develop. I don't see safety as a huge need at this point. Adrian Wilson has been added as a true strong safety. Even if he isn't a full-time player, I think the expectation is that Tavon Wilson has a future as a strong safety. Mix that in with the rest of the depth at the position and I think it's a solid spot at this point. As for receiver, I'd expect the team to still add another veteran and certainly expect one to be drafted in either the first or second round of the draft. That may not create best receiver depth chart in the league, but at least it should be competitive and maybe good enough to work within the confines of the rest of the offense.
Andy Hart
I am a big PATS fan from South Dakota...that's right I said South Dakota. I understand that every offseason since BB has taken over the Pats have made the same moves as they are this year. My question is why because it is not working. BB's blue print he used in 95 is not working anymore. I don't understand why they are not going after Freeney, Abraham, Grimes, Winfield, and so on. We need help in the secondary so why won't they spend the money. What do you think our chances will be that we make the playoffs again this year?
Bruce Westley
First of all, the style Belichick has employed forever is working. The Patriots were leading at halftime in the AFC title game. That's considered a successful season in just about every other NFL city. The year before that New England was in the Super Bowl. So what exactly isn't working of late? True they haven't gotten over the Lombardi hump since 2004, but they're still the most consistent, successful franchise in the NFL. And, for the record, the team did pursue both Freeney and Abraham. There is still a chance that one of them ends up in New England. And assuming that Tom Brady stays healthy, I think the Patriots have a 100-percent chance to make the playoffs in 2013. Book it.
Andy Hart
I'm trying to figure out why Lloyd was released when he had a good season. Also why Freeny or Abraham or Bey are not signed? We lost huge with Welker and not grabbing Wallace in place of him with Welker gone. Brady's pay cut why are the Pats taking advantage of this? Look at the secondary issues are a huge reason why we lost the Super Bowl and AFC game last year. Secondary and couple more WR and good PR would set us up for a solid run.
Chris Monteith
There is a lot to address, clarify and shoot down in this relatively short email so I'll get right to it. The Patriots have had "solid" runs each of the last two years. They just didn't win it all. Sure they still need help at receiver and the secondary remains a work in progress. But they've decided Talib is their No. 1 corner. Dennard looks like has the potential as a starter. Arrington, for his faults, has been competitive and productive or the team, especially in the slot. (Though I still think the team overpaid to retain him.) If second-round picks like Dowling (big injury if!) and Wilson work out, things may be on the upswing. Lloyd had a very disappointing year. The only reason he caught so many passes was that the offense force-fed him the ball, including on screens and short throws. He himself admitted that the only reason that occurred was because of his history with Josh McDaniels. He didn't make nearly enough plays, didn't get much separation, went down too easy before or shortly after the catch and, reportedly, was somewhat of an issue for teammates and coaches to deal with off the field. Both sides tried, but it was just a terrible fit from the beginning. And finally, Brady didn't take a pay cut. He got all his previously scheduled money guaranteed, got an extra $3 million to sign and then added three years to the deal, even if they were at below market value. It was a team-friendly extension, but it wasn't anywhere near a pay cut. And the team will spend all the money it has, as it does every season.
Andy Hart
Since he has already said he will focus on track and we've got a good return man in Leon Washington how much cap space could we save if we cut Jeff Demps? And do you think is a good idea to do so?*
*Sam Tartaglia
Cutting Demps would save nearly nothing on the cap. As an undrafted player he was making minimum salary and had a signing bonus of reportedly $11,000 on a three-year deal. So two-thirds of that will actually be dead money if he's cut, and some other player with at least a minimum salary would have to replace him on the roster. He may get cut – and personally I would cut him because he's clearly not dedicated to football or the Patriots and seemingly bilked the team out of a year's salary last fall – but it won't be to save money.
Andy Hart
2 Part Question #1. With Brady restructuring, would Wilfork and/or Mankins possibly follow suit in an attempt to free up some more cap space in a win now approach? #2. The WR position still looks shaky, I believe Amendola will thrive but there's still a need for a homerun threat. If Tavon Austin is off the board at #29, what are the chances the Pats take a chance on Denard Robinson in the mid rounds? While he hasn't shown great pass catching abilities, he did look good taking handoffs and has some speed. Could also provide value as an emergency 3rd QB with Edelman gone.
Thick Nick
I don't see Mankins restructuring this early in his deal. Wilfork is a bit more likely. Either way, though, a restructure would extend the deals and add guaranteed money to the players. That's an easier, safer proposition with a quarterback still playing at a high level. Less so with a guard who's battled injuries the last two years and a nose tackle as big as Wilfork. Mankins is only heading into the third year of a six-year deal, so I don't see the team extending that. Wilfork would be a better candidate with only two years left under his current deal but it's a tricky proposition with a 30-plus-year-old, 325-plus pound nose tackle. As for the receiver options, it seems like Austin could go off the draft board in the top half of the first round. That's too high in my opinion. I also don't think he's the perfect fit for the Patriots needs on the outside. Neither is Robinson, but I could see him as a versatile Belichick late-round pick. By all accounts he's a good, competitive, hard working kid. He's an athletic wild card and who knows what kind of playmaker he could be down the road if used properly. He's low-risk and high-reward.
Dandy Andy
What are the chances that Donald Jones took into account that he wouldn't have to get hit by Wilfork in games anymore when he decided to sign with the Patriots?
Shane Taylor
I see what you did there, as Jones will forever be a part of Wilfork's career highlight reel for the vicious textbook hit the nose tackle put on the then-Bills receiver crossing the field. Jones joked about that hit when he first signed with New England, but I have to think the reality of playing with Brady and one of the best offenses in football was more of an attraction, especially for a guy who was out of work and non-tendered as a restricted free agent.
Andy Hart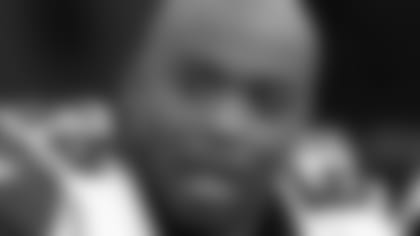 Why have you not sign free agent DE John Abraham.
Nathaniel Jideama
As impressive as my track record has been in terms of personnel matters, surprisingly I don't have the authority to sign players. Crazy, I know.
Andy Hart
Hey guys, first timer writing here. Love PFW, read it whenever I have the opportunity. (Which is often!) I'd like to get your input on something I've recently been milling over. Ultimately, I'm addressing this year's "urgency". With Tom getting older, our window for another ring with him is obviously coming to a close. The offense last season was, once again, one of the best the NFL has ever seen; being compared to our 2007 offense. The defense is younger/ quicker and there seem to be just a few key positions that need to be addressed to have a wonderfully well rounded champ-caliber team. But! In these final years while Tom is still under center, I don't see that "urgency" to get this ring now. We have something like $106 million tied up in 34 players next season, and are expected to lose a fair amount of talent in 2014. Bill always does a great job never risking next season for the current one, which is why we're constantly contenders year after year. But! They've certainly made it tough on Brady this year by not having one WR on the current roster that caught a pass last year. I can see the upside to everyone we've signed, but I'd really like to see that "urgency" in the following months to get over the hump. True athletic talent at WR, who can still make plays when the scheme breaks down. True big-bodied difference makers. Do, you see us drafting any of these? (DE, interior D-lineman, deep threat WR) in our top 3? Or do we trade down and draft for depth at things like o-line and sign those key spots with a few veterans out of FA? (i.e. Sanders & Abraham). I may be a bit pessimistic but I just don't see the scary threat for any defense at WR right now. We've been working so hard, with a very complex offensive scheme to scrap for 6-yard chunks. Nothing compared to a "go-up-and-get-it", "lob-ball" toss up like the Ravens embarrassed us with. I'd like to have that athletic option at WR.
Miles Davis
If peeing your pants is cool, consider me Miles Davis! That's the grossest thing I've ever heard. Let's go. I don't like to speak for Belichick – and he and I couldn't have more different personalities and views on life! – but I'll be stunned if the Patriots don't add an athletic outside receiver between now and the start of the season. That could be a veteran. Could be a rookie. Could be a trade. Regardless, I just don't see Belichick going into the season with the depth chart at receiver that we see right now. The offseason is barely a month underway. The roster will look a lot different and I think your outlook on the team will be different by the time summer rolls around.
Andy Hart
Hi Guys! Greets from Germany! I was wondering why everyone is that negative about the offseason so far! We got help with Amendola and Wilson! Vollmer and Talib are still in the Pats uniform! We came so close the last 2 years and got a bit stronger in free agency and we will have at least 3 pretty good picks! If we'll get Abraham or Sanders and pick the right rookies we'll be contending again or am I wrong?!
Toto Noshy
You are not wrong. You may be a bit biased with your allegiance to Vollmer, but you are not wrong. Who knew we had to go all the way to Germany to get such a calm, realistic, sane, coherent assessment of the Patriots offseason? Well done. And if the Patriots end up with Abraham and Sanders, I think a lot more fans will even agree with your assessment from afar.
Andy Hart
The Patriots defense has let them down consistently since Romeo left after winning Super Bowl at the end of 2004 season. When will Belichick admit he needs a quality NFL defensive coordinator and not some trainee? Why doesn't PFW ever call him on this obvious problem with the defense? Nobody covering the Patriots ever speaks of this glaring oversight....Why is that?
John Walsh
First of all the "trainee," Matt Patricia, does get his fair share of criticism. But let's be honest, this has and always will be Bill Belichick's defense. That was the case in the Super Bowl years, when Crennel was a great advisor, communicator and intermediary with the players. That's been the case in more recent times. Hey, it is what it is. And if you haven't seen media in general, and specifically PFW, criticize the defense then you don't pay attention. There have also been questions about the coaching staff and Belichick's reliance on promoting from within and not hiring outside voices. I myself called the 2011 Patriots defense the worst I'd ever seen. And I stand by that description of that unit, even though it ended up in the Super Bowl. So, you don't seem to pay attention very well … Why is that?
Andy Hart
Dear PFW guys. I'm a Patriots fan from Hungary. As I see there is a lot of discussion about pass rush, which is definitely a development area. What do you think of the 2nd or 3rd options of Pats? I mean, the role of Bequette, Cunningham, or even the possibilities in Trevor Scott? Will they have a future in Pats or do Cunningham or Bequette have enough value in the market as an option for a trade? Thanks.
Jozsef Bakk
Scott is a free agent and I'm not sure you'll see him back. Bequette is a total unknown after being inactive for basically his entire rookie season despite being healthy. I think he has the potential to be a rotational or sub option in the pass rush, maybe in a way that Scott was last year, but he still needs to very much prove it. Cunningham is what he is at this point. He's a situational guy who can add minimal burst as a pass rusher, with most of his limited success coming working as a tackle in sub packages. Right now I don't think there is much of a chance that any of the three are big impact guys in the pass rush in 2013. If I had to pick one, I'd go with the potential and total unknown of Bequette.
Andy Hart
Hi PFW, I'm Cedric from London, a big Patriots fan! Quick question for you, last year, the Patriots claimed Jake Ballard from the Giants whilst he was injured (torn ACL) not long after the SB game. What's his status? Is he likely to feature in BB plans for the new season? How's his rehab going? Is he likely to be traded? With Hernandez & Gronk injuries history, he could be a solid back up in this TE dependent offence... What are your thoughts? Thanks & can't wait for the new season!*
*Cedric Duwat
I think you answered your own question, as my impression is that Ballard will be counted on as a potential backup/third or fourth tight end. While I think his legend has made more of his talents than is really worthy, and he's coming off an ACL, I do think he might be able to offer something as a semblance of a true tight end backup to Gronkowski. Last we saw him he was working out well and seemingly on the right track for a full recovery. We'll have a better idea when we see the team hit the field for offseason workouts in May.
Andy Hart
I am wondering if the Patriots will trade out of the first round all together? They are slotted to have the 29th pick. What's to say they trade their pick to get picks in the 3rd and 4th round, or trade down to the 2nd round.
Mike Tirone
Though I've been generally opposed to trading down and out of the first round in the past, I'm more open to it this year. I don't love the first-round talents, or the way they fit the Patriots needs. I especially think there is good receiver value in the second round. Combine that with the fact that the Patriots have just five picks – none in the fourth, fifth or sixth – and I wouldn't mind trading down or out of the first round for more picks this year or to add to next year's stockpile. This time around it might just be the best move possible.
*Andy Hart