Are you worried at all that the Patriots are built like a dome team? I find that home field in December and January is almost a disadvantage because the passing game (the strength of the team) becomes more difficult. The Patriots won big playoff games in the snow, cold, and wind in the past with strong defense and a more balanced offense.
Danny B.
I don't share your concerns in the least, Danny. First of all, let me refer you to the historic, record-shattering 2007 season. The cold weather had no effect on those Patriots in their playoff games here at Gillette against Jacksonville and San Diego (both warm-weather teams, by the way). The Pats certainly had their hands full with both of those squads, but that was a result of the Jaguar and Charger defenses doing their jobs. Climate didn't bother the Pats one bit. Remember, they practice in these elements all week long and all season long. Whereas visiting teams, particularly those from warmer locales, fly in a day, maybe two, before the game and are less acclimated to the conditions. If anything, that's precisely why home-field advantage is so important.
In those '07 playoffs, New England's ability to survive the cold may have been a decisive factor in why they were able to overcome the efforts of their opponents. The Jags and Chargers offenses made their share of mistakes at critical times in both contests, and I'd be willing to bet that the weather played a role in their misfires. And the one time the Patriots didn't play like the Patriots that season … well, I won't go into details, except to remind you that Super Bowl XLII was played indoors.
But if that's not enough to convince you, just go back to last season. Even without Tom Brady, the Patriots ended the season by dropping 49 points on the Raiders in monsoon conditions, 47 on eventual NFC Champion Arizona in the snow, and 13 (plus a shut-out on defense) on Buffalo in the closest thing to hurricane-force winds this side of the Saffir-Simpson Scale. Bottom line, Bill Belichick's teams have proven time and again that weather affect them much less than it does their opponents.
Still not convinced? I'll leave you with this question: Where would you rather face the Colts in the AFC Championship Game – in warm, comfy, and LOUD Lucas Oil Stadium, or at Gillette in the bitter cold and blinding snow? Thought so.
Erik Scalavino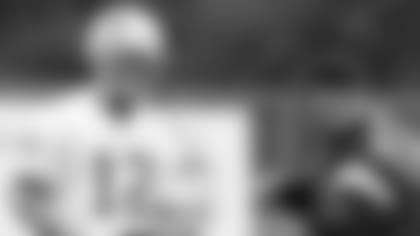 I was wondering, who will be the offensive coach this year? Is Bill going to call the plays?*
*Tim Bolster
I take it you mean offensive coordinator. I further take it that you mean Bill Belichick. We've answered this question numerous times this off-season, but it bears repeating. This year's coaching staff, on offense, is in a similar place as it was when Charlie Weis left for Notre Dame after the 2004 season. Back then, quarterback coach Josh McDaniels worked closely with Belichick on coordinating the offense and calling the plays. After a couple of seasons in that role, McDaniels got his promotion to full-time offensive coordinator. Bill O'Brien seems to be on a similar path.
He was the receivers coach a year ago and is now the QB coach. Watching practices this spring, however, it was evident that O'Brien was active in directing all the players on offense. So, to your second question, yes, Bill will call the plays this year. Or, more precisely, Bills will call the plays this year – O'Brien and Belichick will most likely share the responsibilities, at least early on.
A note on O'Brien to keep in mind. Unlike McDaniels, who had no previous coordinating experience when he got the job here in New England, O'Brien has been an offensive coordinator in the past, albeit at the college level. He might be more prepared for the job of taking over an NFL offense than McDaniels was in '05. I don't think it will be long, therefore, before O'Brien grows into the role.
Erik Scalavino
With Brady's knee being what it is, do you see the Patriots offense starting the season with the dink-and-dunk style of old only to build to the mammoth offense they can be? Or do you see them coming out blazing?
Chris MacMillan
The latter, Chris. I agree with what Randy Moss said earlier this year, that this offense has the potential to rival the '07 version. At the same time, the Pats, especially with Brady under center, are experts at taking what opposing defenses give them. So, if teams decide to start the season by trying to take away Moss, Wes Welker, Joey Galloway, and the stable of pass-catching tight-ends, New England can counter with heavy doses of Laurence Maroney or Sammy Morris or Fred Taylor in the running game. Pick your poison. The Pats looked poised either to be able to kill the clock with sustained drives or score at will on a whim.
I'm excited to see what this group is capable of, provided they all stay healthy. From what little we've seen of Brady so far this year, his knee doesn't appear that it'll be a problem for him. That's another reason why I think they could come out firing on all cylinders – Brady has something to prove.
Erik Scalavino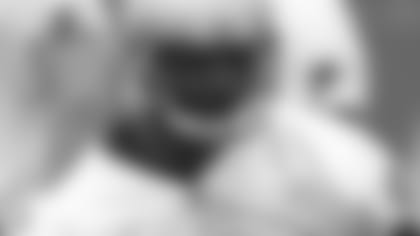 If we take BenJarvus Green-Ellis out of the equation, considering he could end up on the practice squad again, and Faulk is certainly secure with his third-down-back role and versatility, do you think there is any possibility that Fred Taylor, Sammy Morris, and Laurence Maroney all make the 53 man roster? Or, do you think training camp is a battle of those three for two spots. Thanks!*
*David Houlden
I'd be surprised – shocked, actually – if the Pats carried less than four backs on the active roster. I agree that Faulk is a virtual lock, but don't sell Green-Ellis short. Yes, there's a good deal of talent ahead of him on the depth chart at the moment, but if he happens to outplay the competition, he'll have a job. Same goes for every other position on this team.
I do think, however, that running back will be among the more intriguing camp battles to watch. I want to see how Taylor performs in this offense, and I'd like Maroney to prove that he was worth that first-round investment in '06. Morris, when healthy, does nothing but produce, and Green-Ellis looked decent in his rare opportunities last season. This could be the most talented crop of ball-carriers Belichick has ever had in New England.
*Erik Scalavino *
At the beginning of the 2008 football season, no one knew that the Patriots had a backup quarterback and Matt Cassel's career was in jeopardy. However, Bill Belichick believed that he could lead the team and he was right. There was a similar story in 2001 when a man named Drew Bledsoe went down and a no-name player's number was called. Shawn Crable has had minimal playing time considering he was a rookie last year and Pierre Woods has only been here for a handful of years. However, through special teams and practices and the fact that Bill has come up big in this before, can't we at least try to think we may be all set at OLB and maybe even again at backup QB?
Charlie Farrell
I appreciate your optimism, Charlie. In fact, I agree with you in part. I've been a Kevin O'Connell fan since before the team drafted him. I think he looks more confident and in control of the offense this year, but even I won't be totally secure about the backup QB situation until I see him perform against live competition in the pre-season. I'm less sanguine about the outside linebacker position, only because what I've seen so far has been underwhelming. To be fair, Crable never really had a fair chance to shine in his rookie year, and Woods appeared positioned to step up last year, but was hurt in his first start against Pittsburgh and that was that for his season. He's been inconsistent in the past when given the chance to play (his inability to recover that fumble in Super Bowl XLII sticks out in my mind), yet his teammates have been raving about both him and Crable this off-season.
Again, though, I need to see more from all these players before I'm comfortable with them in their roles. Yes, Bill has found ways to succeed in the past in similar situations, but I'm not in the habit of going around putting my faith blindly in other human beings – even those who've won three Super Bowls.
Erik Scalavino