What position on the defense do you think needs the most attention this offseason?Ben Harvish
Same one as last offseason, Ben -- pass rusher. Despite Tully Banta-Cain's overachieving return to New England, there wasn't consistent pressure applied by the Patriots to opposing quarterbacks. Whether that means going after a veteran like Julius Peppers or targeting a young blue-chipper in the draft, Bill Belichick and his staff desperately need to upgrade the outside linebacker/defensive end spot in the months ahead.
Erik Scalavino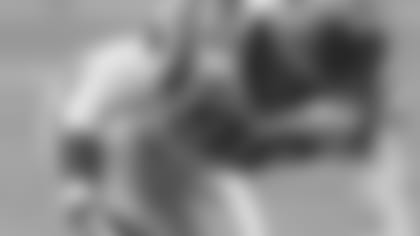 ]()What are the chances of Julius Peppers (pictured) or Shawne Merriman to New England? *Edgar Serrato*
Hey guys, although I'd love to see Peppers in New England, I have another possibility to help us out -- [the Giants'] Osi Umenyiora. I remember reading a month or so ago that Osi was unhappy in New York. Can you confirm that? Do you think he'd be interested in a change?
Jim Allen
Obviously, we don't cover the Giants the way we do the Patriots, so we can't "confirm" that Umenyiora is unhappy, other than to say that we've read and heard the comments he made toward the end of the season, which clearly sounded like those of a man who's ready to move on. His injury history should be taken into consideration, but he's in the prime of his career and could be a suitable addition to the Patriots defense.
Merriman, on the other hand, isn't someone I'd want on my team. I've always been suspicious of him, from a character standpoint, even before his suspension for violating the NFL's substance abuse policy a few years back. Besides, I'm not sure he's worth the risk. His production this past year (after missing virtually all of 2008), wasn't nearly what it was in his first three seasons.
I still think Peppers is the best option, as I did last year, assuming he's not franchise tagged again by Carolina. The question is whether New England would be willing, even in an uncapped year, to foot the considerable contract he'll no doubt demand if he becomes a free agent.
Erik Scalavino
One of our biggest needs that no one talked about was the lack of a good kick returner. Since we traded Ellis Hobbs no one has even come close to filling his shoes. Except for the playoff game, we rarely took it past the 20-yard line. We didn't have any playmakers to return it. Wes Welker is more of a punt returner. What do you think we should do to address this issue?
*Ethan Jones *
Great observation. We've noticed and lamented that as well from up in the press box. This past season, the Patriots lacked a consistent kickoff return man, let alone a consistently good one. However, New England may already have its successor to Hobbs: Darius Butler. Returning kicks was something he did well at UConn and was given a chance to handle late in the season and wound up averaging nearly 21-yards per return. Not eye-popping, certainly, but there's potential there, to be sure. My guess is Butler enters 2010 as the leading candidate to return kickoffs.
Erik Scalavino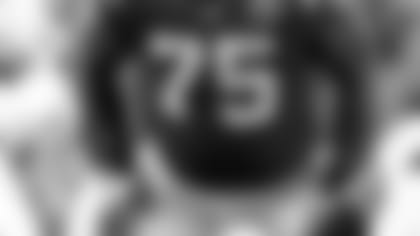 ]()Vince Wilfork is our best defensive player, Randy Moss is our best receiver, and Matt Light is an amazing offensive tackle. Why would the Patriots ever think of letting any of them go when their contracts expire? I know Light and Moss aren't what they used to be, but they are potential Hall of Famers, and are still star players. Vince Wilfork is the best nose tackle in the league, he takes 2-3 guys on per play! Letting him go would tank our defense. What do you think the Patriots should do about these players? *Matthew Trejo*
Matthew, your Wilfork statement is probably true, your Moss one debatable, and your Light one absurd. Wilfork is an elite defender at his position, which is why the Patriots will almost certainly apply their franchise tag to him. I doubt he's going anywhere next season. If he does, though, I disagree that the defense would "tank," as you put it. Sure, it might not be as good, but it wasn't that great, even with him, this past year. Belichick and his staff would have to adapt, perhaps by switching schemes and/or finding another player or players to take his place.
One could argue that, before his knee injury, Wes Welker was New England's best receiver. Unlike Moss, there was never any doubt about whether or not Welker was giving it his all on every play, and his numbers -- not to mention his Pro Bowl and first-team All-Pro nods -- bear that out. Moss put up numbers that most receivers would envy as well, but he just didn't look like the same playmaker he was in 2007. He has one year left on his contract and will probably be back.
Light is a funny guy whom we enjoy talking with, but he's just an average left tackle, his 2007 All-Pro honor notwithstanding. That was an aberration. Potential Hall of Famers at that position need to be Pro Bowlers on a perennial basis, which Light is not (he was named to the 2006 squad only as an alternate, and by Belichick, no less). Light is best known for having his issues with premier pass rushers and was outshined this year by rookie Sebastian Vollmer. And investing $4.5 million (Light's reported salary in '10) for that type of return is not a prudent management decision. His chances of remaining a Patriot, in my estimation, are 50-50.
Bottom line: the reason the Patriots would choose to part with any or all of these players is simple -- if they think it would make good business sense.
Erik Scalavino
You guys do a great job; I look forward to PFW every week. Since you seem certain that Adalius Thomas will not be back, do you think he'll be traded before the draft for a pick? If so, what level pick do you think we could get for him and what teams (if any) might be interested?
*Dave Anteski *
Don't get your hopes up, Dave. As we've said before in this space, we expect Thomas to be cut sometime this offseason, barring some remarkable reconciliation with Belichick and the brass. If some NFL club wants to offer something for him, the Patriots will listen, of course. But don't hold your breath. Chances are, Thomas will be allowed to walk.
Erik Scalavino
Hello, Gentlemen. Love the column. Wondered what you guys thought of possibly adding a guy like Chester Taylor from the Vikings. On any other team he'd be the featured back, and he's great at catching passes coming out of the backfield. It doesn't hurt any that he's also very good at picking up blitzes, since we'll have to deal with the Jets' defense next year.
J.P. Galasso
He's a good back, but not nearly as good as you think. If he were, he would be some other team's feature back right now. Plus, he's 30, the age at which most ball carriers' productivity drops off sharply. If he were on the Patriots at this point, he'd be no different than Sammy Morris, Fred Taylor, or Kevin Faulk -- a committee member. I agree that New England needs a legit feature back, but they'll have to find one in the draft, in all likelihood.
Erik Scalavino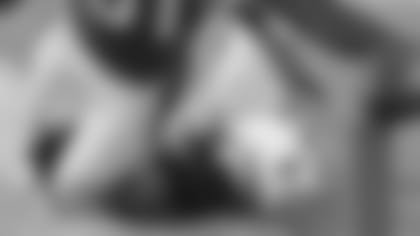 ]()Good Day. I would just like to say I am a diehard Patriots fan up here in Brocket, Alberta, Canada. I was fortunate enough to see my Pats at the Denver game in October. They lost, but I was there cheering for them anyway. Which brings me to my question. Do you think with Wes Welker down till at least Week 7, and Randy Moss in his last contract year, there would be a chance that Bill Belichick would consider trading for Brandon Marshall to be our future No 1 wideout? Do you think one of those three second-rounders we have this year would be enough to get him? Thanks.*
*Casey Provost
I know there is lack of depth at the wide receiver position. What do you think the chances would be of either Brandon Marshall or Anquan Boldin (pictured) coming to the Pats?Cam Prescott
I want nothing to do with Marshall. He's a problem child and this isn't a charity ward (and please spare me the Corey Dillon, Randy Moss comparisons). I'm all in favor, however, of acquiring Boldin. He'd be a great complement to, or even replacement for, Moss.
Erik Scalavino