Hello PFW. I enjoy reading the Ask PFW column each week. Your responses are well written and occasionally funny given some of the ridiculous questions you are asked. My question is indirectly related to the Patriots. I was wondering on how you view the upcoming expiration of the Collective Bargaining Agreement and both the owner's and NFLPA's position in renegotiating same. Do you foresee a potential work stoppage given various players comments relative to an uncapped year? I have also heard that with no salary cap would come no salary floor meaning that teams would not be required to pay a minimum salary amount each year. Is that true? Thanks for making Tuesdays more bearable!Andrew Golden
We do our best, Andrew. Thanks for the kind words. You bring up a great topic, too. The NFL has been extremely fortunate in many ways over the years, not the least of which is that it has enjoyed labor peace for so long. We are approaching another crossroads, however, and what happens in the coming months will have a dramatic impact on the future of the game.
First, let me answer your second question. You're right about the salary floor. If it does come to an uncapped year in 2010, there would be no minimum salary requirements for players, which would theoretically help owners spend more money on more coveted players.
It's my belief, however, that both the league and the players union understand that it is in everyone's best interest – not just theirs but that of their fans as well – to reach an agreement as soon as possible, thereby avoiding a contentious, drawn-out battle that could result in an indefinite work stoppage. Both sides have so far been civil when asked by the media about the upcoming negotiations. History tells us that tough talk could spark up at any minute, however, but in the long run, I think these talks have the potential to be the least acrimonious we've seen.
For one, the late Gene Upshaw has finally been replaced as head of the union. In his many years at the helm, he was an often outspoken critic of league owners and management. Newcomer DeMaurice Smith made known right away that he would be a staunch advocate for the players, but that he wanted to engage the league in fair, honest debate about the issues facing them. My prediction is a deal will be struck within the year, before we reach the next free agency period.
*Erik Scalavino *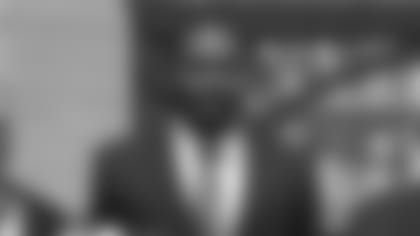 ]()What would you think of some kind of a rookie salary cap? Maybe a set amount depending on the round in which they were taken. Then, after proving to be productive NFL players, cash in on their next contract. In the glory days of the NFL, people had to earn their money and not get paid based on their college performance. My beef with unproven players earning high salaries on their first contract is it takes away their hunger to better themselves. I know if I were given millions even though I was unproven, I wouldn't feel as much desire to work harder to earn my paycheck. *Jason Capone*
I'm in complete agreement with you, Jason. I've advocated for years for more of a "real-world" pay system for professional athletes. The NBA has already adopted such a formula, and NFL Commissioner Roger Goodell is on record as being open to such a merit-pay structure for pro football. No doubt, this will be a major discussion point when the aforementioned labor negotiations get underway in earnest. Great as they are at what they do, pro athletes are human beings, just like everyone else. They should be compensated in similar fashion. Start out at an entry-level wage, prove yourself, then ask for a raise. It's high time for multi-million-dollar rookie contracts to be abolished.
Erik Scalavino
I was wondering about the NFL schedule. I know part of it is based on the previous season's performance. Does the same problem exist in the scheduling as in the draft selections? Do the Patriots get a tougher schedule than other teams that went to the playoffs but had a worse record?Eric Moody
On paper, yes. As it stands, the Patriots have the third-toughest strength of schedule in the NFL (based on opponents' winning percentages from a year ago). Obviously, they didn't finish as the third-best team in the league in the final standings, but their second-place finish in the AFC East meant they were slotted to play Baltimore (a playoff team that finished second in the AFC North), Denver (which lost out on a playoff bid in Week 17), plus the already assigned AFC and NFC South opponents (based on the rotating NFL schedule), which included three playoff teams (Atlanta, Carolina, and Indianapolis).
I'm not big on the whole strength-of-schedule argument, especially these days, when free agency allows teams to turn their fortunes around in one offseason. Just because a team was good enough to reach the playoffs one year doesn't mean they'll have the horses to do it the next, and vice versa. The teams the Pats play could wind up not being very good this year, or injury-riddled, and suddenly, that third-toughest schedule argument gets thrown out the window. It's best to take the Belichickian approach: look at every game as a tough game and never underestimate an opponent.
Erik Scalavino
Could the Pats trade one of the second-round picks for a future first-round pick, then use that first-round pick to trade for Julius Peppers? Then, in essence, they are getting him for a second round pick.Mike Dial
In theory, you're right, I suppose. However, you're making an enormous assumption here. Namely, that all the Carolina Panthers would want in exchange for their All-Pro defensive end – who's made multiple Pro Bowls and registered numerous double-digit sack seasons over the past seven years – would be one first-round pick. Did you happen to catch what the Chicago Bears gave up for Jay Cutler, a guy who's played all of three seasons in the league and (barely) made the Pro Bowl this past season? I'm guessing the Panthers won't ask for that kind of ransom, but they'll probably want more than just one pick, even if it's a first-rounder.
*Erik Scalavino *
I could have sworn I saw Randy Moss in a #18 jersey last year. Was I correct or are my eyes failing me again?Fred Williams IX
Better schedule an appointment with your optometrist, stat. Moss briefly wore the No. 6 jersey during mini-camp and part of training camp during his first season in New England, but ever since, he's worn 81.
Erik Scalavino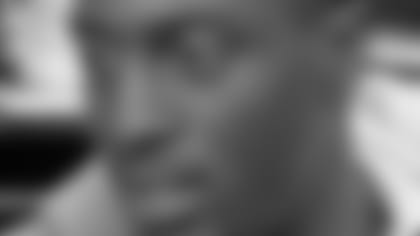 ]()What's the deal with Rosevelt Colvin? Is he still on the depth chart, or is he a free agent? I think that he could still be a contributor since Mike Vrabel is no longer in New England.*
*Ryan Smith, Canada
Colvin is not on the Patriots depth chart, since he is not under contract with the team. He is indeed a free agent, but I wouldn't expect him to be playing football for anyone this season. He didn't have teams knocking down his door last year, after being cut by Houston at the end of the preseason. And the only reason he came back to New England was because it was fill-in duty for about a month's time and he knew the system well enough to contribute right away. Upon returning to the locker room, Colvin did what he did best here in New England – talk to the media. At the time, he appeared resigned to the fact that his playing days were basically over and that he was grateful to have one last opportunity to do something with the Pats. He sounded like he was very much enjoying retirement up to that point, and he probably will continue to do so from now on.
Erik Scalavino
Hey guys, is it just me, or does it seem like the Patriots aren't getting any hype this year at all? This is especially peculiar considering that we have quite possibly the best QB of all time returning, we just signed a sure-fire Hall-of-Fame wideout to our already deadly aerial assault in Joey Galloway, we practically STOLE one of the better power backs in the league in Fred Taylor, and we have quite possibly the best deep-ball man (Randy Moss) and slot-man (Wes Welker) to ever play the game. Not to mention that our defense isn't too bad as a whole and is sure to get better with the draft. This seems like our year considering that the Manning-led Colts are going to be severely undermanned this year. No one else really seems like a threat. How come no one else sees this?*Tracy Schuler *
It's definitely you, Tracy. Now, I'm willing to cut you a little slack here and say that you're either employing the Rodney Harrison motivational message ("No one respects us, et cetera, et cetera, et cetera …") or just not paying any attention to what's out there in the media. But if you're serious, then you're just plain wrong. The hype this entire offseason (and even before, in fact) has been ALL about the Patriots. Allow me to give you a recap.
Let's start in late January, just prior to the Super Bowl. Oddsmakers, as they traditionally do prior to that year's Super Bowl, unveil their list of Super Bowl favorites for the following season. That's right, they can't even wait for one championship game to end before they're predicting who'll win the next one. So, even before the Steelers beat the Cardinals, the consensus in Vegas was that the Patriots – yes, your New England Patriots – were the most likely to win the next Super Bowl (to be held in Miami next February).
Oh, yeah, and while all those playoff games were being played – you know, the most important games of the entire NFL season – the dominant topic of conversation on the airwaves and in football forums across the Internet was "What will the Patriots do with Matt Cassel?" No sooner was that question settled than the Julius Peppers/Jason Taylor saga began. The conventional wisdom has been that New England will land one of these two defensive demons, thus further fueling analysts' predictions that the Pats will be the team to beat in '09.
In late March, at the NFL's Annual Meeting, the slate of opening weekend primetime games was announced … and guess who was given a spotlight game on Monday Night Football? The Patriots, precisely because, as the league office noted in its announcement, Tom Brady's return will be something the nation will want to see.
And just last week, the complete 2009 schedule was released, prompting USA TODAY to run this headline: NFL schedule doesn't shake Pats' position as Super Bowl favorites. The Pats, by the way, have four primetime games on national television, three 4:15 kickoffs (which means they'll probably be the second half of a national network doubleheader), and, lest we forget, a game in London, England.
Face it, the Patriots are getting plenty of respect and attention these days. Perhaps a little too much, for Belichick's liking.
Erik Scalavino