Dear PFW- I'm wondering if the Pats are really considering Jason Taylor as an OLB option. He's the same age as Vrabel and would probably put up similar numbers...except when it comes to the salary cap, where he would definitely exceed Vrabel's $4.5 million. It doesn't seem to make sense that they would ship Vrabel to K.C. and replace him with another 35-year-old coming off an injury-shortened season. Do you think Taylor would be a marked improvement at the OLB spot?Kris Johnson
I do think Taylor is a "marked improvement" over Vrabel, who had four sacks last fall. It's also unlikely that Taylor's signing would require a 2009 cap charge of more than $4.5 million. In fact, there is a good chance it might even be less than that. Both players had down years last fall. Taylor's 3.5 sacks in 13 games in Washington might be attributed to playing in a new system as well as the calf injury he dealt with. Before 2008 Taylor had eclipsed 8.5 sacks in eight straight seasons. Vrabel on the other hand had an aberrational 12.5-sack, All-Pro effort in 2007 after having surpassed 5.5 sacks just once previously in his career. Like Vrabel, Taylor's also been very durable. Prior to missing three games last fall he hadn't missed a single contest since 1999. Both guys are aging and probably have passed their best days. But Taylor's best days and statistical upside is far greater than Vrabel's. And Taylor's track record as a proven edge rusher is as good as pretty much anyone in the game's. I'd love to see what Bill Belichick would do with Taylor's unique skills, especially considering he would likely cost relatively low money compared to a guy like Julius Peppers, both short and long term.
Andy Hart
OK, guys. Time to put it on the line. Name your four starters at linebacker for the Patriots on opening day. Include any signings you think they might make, and feel free to just put "Rookie" if you believe a draftee will crack the starting lineup. Thanks.Chris W.
Here goes. Jerod Mayo, Adalius Thomas, Jason Taylor (I've come around on the whole working out thing) and Tedy Bruschi.
Andy Hart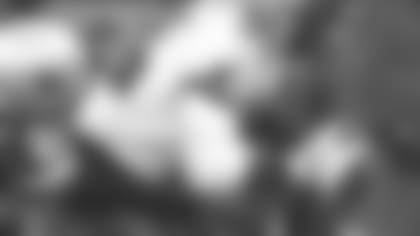 Well boys, looks as though BB and the crew are doing a nice job of re-stocking. I love the [Joey] Galloway pick-up. Welker could grab 120 balls with the field stretched so far. Couple pretty big holes still exist however -- Do you see any substantial pickup of an experienced NFL LB in the offing or do you think the Pats will simply draft 3 of them and bank on good scouting hitting on 2 of those? I'm also a little nervous about safety. Do you see Springs filling a roll and teaming up with Sanders and Meriweather, or do think there's now a significant chance they'll take Delmas at 23 or #2 in the 2nd round? Thanks for the insight. *Grant Bronk*
Here's a wide-ranging email here that requires a wide-ranging answer. I do think Belichick has done a great job of re-stocking, and if he adds either Taylor or Peppers at some point this could very well go down as arguably the best offseason in team history. Galloway is a low-risk/high-reward signing. If his agent is to believed he still has elite speed and the ability to stretch the field opposite Moss. Before last year's injury-plagued effort he'd notched three straight 1,000-yard seasons and has a career yards-per-catch average nearing 16. That's an impressive guy to bring in to compete for a third or fourth receiver slot behind Moss and Welker, even if he's going to turn 38 during the 2009 season.
Based on his friendship with Tom Brady, how much Belichick has lauded his talents over the years and his experience in the 3-4 under Nick Saban, I do think there is a chance the Patriots could bring in Jason Taylor. NFL Network's Adam Schefter actually put the odds of Taylor landing in New England at 50/50. He'd certainly upgrade the depth at the position and it would be worth watching what Belichick could do with the 34-year-old former Defensive Player of the Year. As far as the safety position, it looks like Sanders and Meriweather are going to get the chance to prove themselves as starters moving forward. But we all know that Belichick will move a lot of bodies around in the secondary. That means we'll probably see Shawn Springs at both corner and safety. And if the recently-re-signed Tank Williams can prove he's healthy maybe he'll get the chance to play the hybrid safety/linebacker role that he was seemingly being groomed for last training camp. There isn't much depth or proven playmaking ability at safety for the Patriots right now so I certainly would look for the team to add depth to the position in the draft. Could that be Western Michigan's Louis Delmas? Damned if I know at this point.
Andy Hart
I think I remember reading that CB Terrence Wheatley had a history of problems with his wrist around the time we drafted him. I thought I had read something about a rod that had been put it there or something. Was his injury last season related to this prior injury? Do you think this will be an ongoing problem?Jesse M.
If my notes are accurate (and why should I doubt my own work?) we are talking about two different wrist issues. Wheatley injured his left wrist in his first career start last November in Indianapolis, an injury that landed him on the operating table and injured reserve. His wrist issues dating back to college involve his right wrist, one in which now plays with a stainless steel rod that replaced an original titanium rod that he actually broke. While the college and professional injuries are to two different wrists, I have no way of knowing if either could be an ongoing problem. It doesn't seem that way to me, but as a famous coach would say, "I'm not a doctor."
Andy Hart
Hey guys, I've been watching the constant changes on the Pats depth chart and was wondering why they replaced the FB spot with another WR slot? Should we assume that they have no intention in bringing in a fullback (either through free agency or the draft) or do you think they will fill that hole at some point? I know fullback isn't a very "hyped" position, especially since the Pats love to run out of the shotgun, but I was just wondering if you guys had any inside info. Thanks.Dustin Michaud
I certainly do have inside info on the depth chart on Patriots.com that you are referring to. That's because that is an unofficial depth chart put together by the boys of PFW, as is clearly stated at the top of the page. There is no connection between that depth chart and the coaching staff or the front office. Sorry to disappoint you. As for the change from fullback to a third wide receiver in the starting lineup listed on that depth chart, that was based on the facts of the situation. With Heath Evans departure the Patriots don't currently have a player anywhere near an experienced or starting fullback. More importantly, the team started more than half its games a year ago with three receivers on the field. To me, that means its primary starting lineup is a three-receiver set.
Andy Hart
I just wanted to note how exciting I think some of the Pats moves are this offseason. Compared to last year, we'll already have better receivers, better corners and better depth at TE and RB. Not to mention Brady is back. And we haven't even hit the draft yet (where we're stocked with picks). But I also know that EVERY fan likes to think their team gets better over the offseason - if you're being objective, how do you think this offseason compares to previous ones?Will B.
I think this offseason has been pretty impressive so far. I agree with your assessment of the team having improved at WR, CB and in its depth at TE and RB. That said, it's a little weaker than this time last year at safety, QB depth, outside linebacker and on special teams. There's plenty of time for a few more moves (Taylor or Peppers anyone?) and draft weekend should be very exciting. At this point in the process I'd give the Patriots a very solid B-plus. That leaves room for me to up the grade depending on what happens moving forward.
Andy Hart
Obviously we need to get better on D and our offense is going to be the best in the league if Brady is back to his old self, but with Galloway coming aboard, does this mean Bill will focus completely on defense in the draft. I kind of hoped we would target another receiver with one of our higher picks, maybe even a Brandon Pettigrew at TE. I just think now is the best time to groom another receiving threat with some veterans showing him the way...Ben B.
Hey guys. My question more directed to the second round. A lot of draft boards I've seen have shown tight end Brandon Pettigrew falling out of the first round. With that 34th pick in the second round do you see the Pats snagging him if he's still available. It would be nice to see, Ben Watson showed some promise early in his career but over the past few season I cant help but feel like he's been underachieving. What another great receiving target Pettigrew would be. What do you think?
Patrick Robinson
The more holes Belichick fills prior to the draft, the more freedom he has to pick with an open mind on draft weekend. Either way, I don't think he'll focus on any one portion of his team. He looks for value and sticks with the draft board he and the scouting department have spent a year working on. That could sway some toward needs at certain positions like linebacker, but value of the player selected remains the highest priority. Pettigrew is interesting. He's considered the most well-rounded tight end in a draft that mostly offers pass-only options from spread offenses at that position. But he ran a terrible 40 at the Combine (4.85/4.97) that clearly hurts his stock. I don't want to see him get the call at 23 but I wouldn't be totally crushed to see his name at 34, especially considering that both Benjamin Watson and David Thomas could be free agents next offseason. In the long term the Patriots need to add youthful depth at TE, WR and RB. I do expect some of those needs to be addressed this draft, some with the extra picks in the second and third rounds.
Andy Hart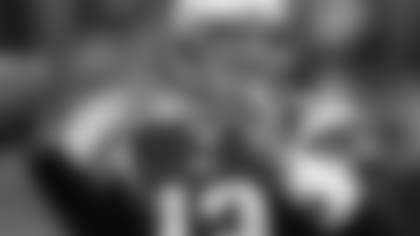 I've been hearing too much about defense line players be gone, and others coming; WRs CB, etc... but there's not much being told about Brady. I am quite concerned about who is going to be the starter quarterback this coming season. Is Brady healthy?*
*Mayra Garcia Sanchez
Based on everything we've heard and seen from Brady himself he's well on the road toward recovery and being in the starting lineup for opening day 2009. He's in Foxborough working out to start the Patriots offseason program. He even put on a throwing display for some children at a charity last month. Right now I don't have any reason to believe Brady won't be back and raring to go when the season starts in September.
Andy Hart
Just want to know why Tedy Bruschi's number is 45 on his rookie card? Why and when did he change it to 54? If you could send me the answers to these questions, I would greatly appreciate it. I've been trying to figure it out for years. I am a proud member of Patriot Nation. Thanks.Conrad Grenier
Bruschi was a third-round pick as a defensive lineman out of Arizona in 1996. He wore No. 68 in college. Bruschi wore No. 45 in his first summer in New England including preseason action as No. 54 was worn through that preseason by returning second-year linebacker Alcides Catanho. Bruschi took over the No. 54 jersey for the start of his rookie regular season and has donned the jersey ever since. For future reference to all trading card collectors, those companies generally take photos for the rookie cards during rookie mini-camps just after the draft. As such it is not uncommon for players, especially lower round draft picks, to sport numbers on their rookie cards that are different than what they end up wearing when the regular season rolls around.
We certainly did come up with a pretty cool trivia question here: "Who last wore No. 54 in New England prior to 14-year veteran Tedy Bruschi?" I'll bet no one would come up with an undrafted special teams contributor named Alcides Catanho!
Andy Hart
Greetings from Germany, I'd just like to ask why is it that in a few ASK PFW postings now, some more recent, you guys have referred to Kevin O'Connell as the Pats quarterback of the future? Correct me if I'm wrong, but the way I see it is that by the time Brady is ready to give up the reigns, if O'Connell will have developed into a starting quarterback, he will most likely be gone to another team. Brady is 31, O'Connell is 24, if Brady is solid for another 5-6 years (he's stated he'll play until he's 40) I can't see O'Connell waiting around until he's 30 to be a starting QB, assuming he develops into a starting QB. The only way I see O'Connell being the Pats starting QB would be in the event of another injury to Brady or a drastic reduction in production from Brady. And it would have to happen in the next 4-5 years, if not sooner, or O'Connell will be gone. What do you think about my reasoning?Angello Pentella
You're not wrong. Our good friend Erik Scalavino here at PFW simply has a man-crush on O'Connell and has ever since he first met him at last year's Combine. I have to give Erik credit, he correctly predicted the Patriots would take a flyer on O'Connell last year. Now he is trying to lay the foundation for his ascension up the depth chart in New England. But Brady clearly has a lot left in the tank and plays to play for years. Baring another major injury his only playing time will be mop-up and preseason duty. If he shines there, maybe he'll get a chance to go play elsewhere as a tradable commodity. Either way, this is Brady's team for the foreseeable future regardless of what our boy Erik wants to believe.
Andy Hart
Do you think the Patriots would consider trading for Boldin given that the Cardinals are shopping him? I know their first priority should be to try to get Wilfork/Mankins signed and probably Seymour/Neal as well, but if there's a way to fit Boldin in salary-wise with the $9MM/yr he wants I think they could trade for him and still address the defensive side of the ball in the draft. Plus, Moss probably doesn't have too many more years left at this level (4 max). They could possibly trade their 1st and 3rd, or 1st and last 2nd rounder? That would leave them with either three 2nds or two 2nds and a 3rd with possibly another compensatory 3rd. They'd be unstoppable on offense for the next two years and then have Boldin as their 1st WR for the future.Jeremy W.
Given the recent moves the Pats have made in free agency to shore up the secondary it seems likely that the first-round selection is going to be at linebacker. Most of the mock drafts I have seen show the Pats taking Larry English over Brian Cushing, but from what I've heard Larry English has fallen off most teams' first-round draft board. If that's the case wouldn't it make more sense for the Pats to take Brian Cushing with their 1st pick as a replacement for Bruschi who's at the tail end of his career unfortunately and try to grab English with their early second they acquired in the Cassel trade?Craig McTavish
It certainly makes sense to get English, a proven college pass rusher, later in the draft if that's possible. But we all know how much misinformation is spread in the months and weeks leading up to the draft. And mock drafts aren't worth the paper they're printed on. English had a disappointing Combine, that's a fact. The rest, in terms of his current draft value, is all speculation until we get to April 25. Cushing is a guy whose name has been in first-round talk dating back to last season. He's a solid player surrounded by a lot of talent at USC. I'm not as much in love with him as I am with his teammate, Rey Maualuga. He's the guy I'd like to replace Bruschi and line up next to Mayo assuming that the Patriots fill the need at outside linebacker with a veteran like Julius Peppers or Jason Taylor.
Andy Hart
In several mock drafts I've seen they show the Pats going with Alphonso Smith, but in an article by Eric Scalavino, he isn't even mentioned. Is he a good enough player to be picked with the 23rd overall pick?
D. DiSchino
Smith is certainly in the conversation in the first round as maybe the most productive cornerback in the draft. He made a ton of plays on the ball in his career at Wake Forest. You'll have to excuse Erik, he must have been asleep at the wheel when he wrote that story. To be fair to him, though, I think that list of prospect was simply meant to offer a few different cornerback options at the various levels of the draft and not be an all-inclusive list of talent available. Screw it, I don't want to defend Erik. He dropped the ball on that one and it will be reflected in his next paycheck. This lack of an attention to detail has dogged his writing for years. He's too worried about praising Kevin O'Connell as the quarterback of the future in New England!
Andy Hart
Hey guys, love reading your mailbag every week. Anyway, can you see OT Andre Smith falling to the 23rd pick in the draft? Could you see the Patriots selecting him? I believe he would make the protection for Tom Brady better but mainly open holes for Laurence Maroney and the rest. Maybe he could start at RT right away for a couple of years and then swap places with Matt Light. What do you think?Adam Catling
Talent-wise there aren't too many questions in Smith's game. He's a man-child. He played at an elite level for Nick Saban at Alabama. But he's also had plenty of problems. Saban suspended him for his final bowl game for the Tide. He was AWOL for a while at the Combine. He didn't do himself any favors with what he had to say at the Combine. His stock has fallen from a potential top-five pick to a complete unknown. Someone will snag his impressive physical abilities, probably somewhere in the middle to latter part of the first round, but I wouldn't want to be the team taking that risk. Smith scares me. I don't know if you could count on him moving forward. I don't, as the Patriots say, "know how much football means to him." He doesn't feel like a Patriot to me. If that's true, I'm sure that's a message that Saban has personally sent to his very good friend, Belichick. That's just speculation on my part, but if anyone has gotten a good scouting report from the Alabama coach it's Belichick.
Andy Hart
Hey, first off just wanted to say thanks for keeping fans updated during the offseason. I was also wondering what you guys thought on T.O. signing with Bills and Shawn Springs signing with the Pats. Both players have been in the same division, been on rival teams, and matched up against each other plenty of times. I think that we could have some interesting games with the Bills now. Thanks again.John Winalski
That's a storyline that's gotten some attention in recent weeks. It's one of those quirky sports stories. In reality, T.O.'s arrival in Buffalo made New England's two meetings with the Bills much more interesting with or without Springs. That individual battle, depending on where Springs lines up in the Patriots defense, is just a quirky subplot of the matchup. I'm not buying that Springs is quite Owens' kryptonite as has been speculated, but maybe he'll help stop the big-play wideout with his physical play at the line of scrimmage. Either way, T.O. is the show. Always will be. Just ask him!
Andy Hart
Hey guys. Jason Taylor seems to be good fit for the Patriots. Could it be that the Patriots and Jason have already agreed on a contract and are waiting until the "voluntary workouts" are over to announce the deal? Jason left the Redskins because he wanted to spend the workout time with his family. What do you think? Thanks.Bob
Mansfield. Mass.
I doubt it but as I've written in the past my good friend Kevin Garnett once yelled through my TV that, "Anything is possible!" My guess is that Taylor isn't in a huge hurry to sign, just as he's not in a huge hurry to work out. While I'm sure Belichick would love for Taylor to workout in the program if he did come to New England, I also think he'd be pretty comfortable with Taylor being ready to go once the season starts regardless of what he does in March. Adam Schefter says there is a 50-50 chance Taylor lands in New England. Time will tell.
Andy Hart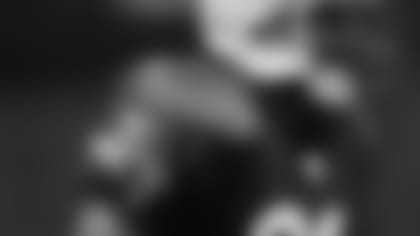 I was wondering why James Sanders is used as the free safety while Brandon Meriweather is used as the strong safety. It seems as if Sanders is more of a prototypical strong safety than Meriweather. Is there any specific reason for this? *Luke Cadrin*
As Belichick has said so many times, the Patriots don't fixate on free and strong safety. They are taught more as left and right. In today's intricate passing games and spread formations the safeties have to be versatile. That said, I think Sanders took on a more free safety role in recent years when he was starting with a true strong safety in Rodney Harrison. When Harrison went down and Meriweather stepped in, it seemed that Sanders retained the bulk of the role he'd been filling and Meriweather seemed to play the strong role vacated by Harrison. Meriweather even had a couple key blitzes late in the year. My guess is, moving forward with a full offseason for the pair to work together and prepare to start together, Meriweather will take on more free duties that come naturally to him with his coverage skills and Sanders will get a few more chances near the line of scrimmage and maybe even blitzing. But they'll both be required to know and play both roles moving forward, just as they've done over the last couple years. It's just too hard to ask a guy to do only one thing in the back end with all the crazy things offenses are doing these days.
Andy Hart
Would Jason Taylor and Julius Peppers make a killer defense in New England? What are the chances that this will happen?Jacob Plante
I think having Roy Williams on the Patriots defense would be great. But only if Rodney Harrison doesn't come back!Luke Harris
I, too, would be intrigued by Williams joining the Patriots. He's clearly a guy who got very much overrated over the years. He's not the elite, Pro Bowl guy he's been portrayed as. But he's a big-bodied guy with some pretty good athleticism. On a big-money, Pro Bowl deal in Dallas he's a bust. As a lower money, depth guy in New England who could also play the hybrid linebacker/safety role I think he'd be a good guy to take a chance on. Is he willing to do that type of thing and leave the glamour life for a team-first approach? I don't know.
Andy Hart
Hey guys. With the backup QB slot taken care of, who do think would be a viable 3rd QB? Is there a mid-range vet that could take that spot? I don't think there is much confidence in Gutierrez. Thanks.Wayne Simmons
Gutierrez was cut last training camp. That says something about his future in New England. I don't think he's a guy with a long-term job with the Patriots. Belichick and Co. have reportedly brought in a couple veteran guys this spring for workouts but have yet to sign anyone. My guess is that once the QB market stabilizes, maybe right after the draft when rookies have been selected and trades have taken place, New England will end up with a veteran quarterback addition on the roster who will compete with O'Connell for the backup job.
Andy Hart
With Moss and Galloway, we can now stretch the field. But if you have 3d and 6, who does Brady usually go to - Welker. Besides him, we don't have much receiver or TE talent to rely on going within 10 yards. This is why we scored only 14 points last SB. Giants quickly got to the injured Brady while crowding Welker. We need to have a killer TE. Why don't we have one?Ed T.
Part of the reason the Patriots lack a "killer TE" is that Watson, Daniel Graham and Thomas never developed into the players many of us thought they could be. The offense has certainly gotten the job done in other ways, though. I don't think there needs to be a killer tight end for the team to be successful. It didn't have one in 2007 when Brady and Co. put up the best numbers of any offense in NFL history. It didn't have one last year when a backup quarterback was putting up 400 yards through the air. Could the passing game become more diverse? Sure and my guess is that the likes of Galloway, Greg Lewis, Chris Baker and maybe some draft picks will help with that. But the whole plan of throwing to Moss and Welker has worked pretty well over the last couple years. No?
Andy Hart