Hi guys love your work, my question is now that the Redskins have traded for Donovan McNabb and have no second-round pick do you see any likelihood that the Pats will try and trade up perhaps package our first and one of our second round picks for the Redskins first? Who would you draft if they did?
*Robin Hill *
It would probably cost a little more the a second-round pick to switch places with Washington in the first round (22 to 4) but I'm not sure why the Patriots would want to do that anyway. If there was one specific player Bill Belichick felt he couldn't do without then maybe I could understand it. But I can't really pinpoint one guy that he would consider worthy of making such a drastic move. Just to play along, I suppose if one of the stud defensive linemen like Ndamukong Suh or Gerald McCoy were available it would be interesting to think about, but even then I'm not sure I would do it. The Patriots should be able to get a quality player at No. 22 that should be able to fill a need. Then the three second-round picks also could fill some holes. I'd sit tight and wait it out.
Paul Perillo
Maybe … call this venting. I am a Pats fan living in Raider Country, Calif., and I am livid with the new NFL Draft schedule. Because I am on PST, the first pick does not happen until almost 11 p.m. … on a Thursday.. As in we all have to go to work in the morning. The first round won't end until close to 3 a.m. How does this format benefit the NFL fan? Not to mention, at least for me, the draft was a way to get friends together in the middle of the offseason on the weekend to BBQ and talk football for two long days. I just think that by changing the time format of the draft has taken a lot of the fun out of the experience. Especially for us living on the West Coast. Thoughts?Jesse M.
I certainly am not a fan of the new format. Thursday and Friday night aren't ideal for me either. But I think I'm missing something in this with regard to West Coast time. If the draft starts at 7:30 p.m. EST how does that make your life more difficult? That means it will start at 4:30 p.m. your time. It's scheduled to end at around 11 p.m. our time so for you that's 8 p.m. Plenty of time to get up to go work on Friday. I can't do anything about your BBQ time with your friends … maybe you could get together for rounds 4-7 on Saturday. But you have yourself all worried about nothing for the first round.
Paul Perillo
I can see the Patriots switching to 4-3 next year in games when they play pass-happy team. It seems that the team has been more willing to give up rushing yards especially to teams like Colts, but to keep pressure on the quarterback, which was a problem area. And having only Jerod Mayo as a solid ILB, makes switch to 4-3 even more practical. Would you agree?
Seth Frost
I'm not sure about the whole 3-4, 4-3 stuff. I think people make way too much out of it. I agree that Mayo is the only true inside linebacker that I feel real comfortable about, but I also don't feel real good about having someone like Myron Pryor or Damione Lewis or Ron Brace playing full time up front in a four-man line. Either way the Patriots need more depth. Now, if Belichick decides to change his system a bit and opt for a more attacking style, then I'd be more willing to discuss these changes. In that regard, the Patriots could open up the possibility of getting some players with different skill sets rather than sticking with bigger defensive linemen who have the ability to two-gap. Whether the Patriots play 4-3 or 3-4, the principles have remained the same. Maybe that will change moving forward.
Paul Perillo
Can you please explain the national fascination surrounding Tim Tebow, who is not even projected to be in the first round?Sam F.
While I'm like most when it comes to Tebow in that I'm getting tired of talking about him, it's impossible not to recognize the truly unique aspect of his situation. It's not hyperbole to suggest that he is the best college football player of all time and to have someone like that enter the draft is obviously going to create a stir. Add to that the doubts about his ability to play quarterback at the NFL level and the result is perhaps the most polarizing draft candidate ever. So while I may be tired discussing the kid, I can certainly see where all the fuss is coming from. Some think he'll learn to play quarterback, some don't. Some think he can switch positions. Some don't. Some think he'd be worth a pick for his leadership and intangibles alone. Some don't. There aren't many players who elicit the wide range of opinions that Tebow has. That's where the fascination comes from.
Paul Perillo
What do you think has happened to the Patriots team? I am starting to see a lot of things coming from several players that in the past several years has not happened such as, Randy Moss pretty much saying he is going to leave and Adalius Thomas publicly questioning Bill Belichick. I am starting to wonder if a lot of these players have gotten together behind the scenes to publicly humiliate the organization for under paying players. There is something that is wrong behind the scenes and it looks like a lot of people are trying to tear up a special group of players and coaches. I watch every game this team plays and I am a huge Patriots fan. I am really concerned about this team.
Tim Scott
The two players you specifically mentioned are among the highest paid players on the team – and in the league for that matter. Neither Thomas nor Moss could possibly have any problem with his current salary. There have been gripes in the past similar to the ones you mentioned. Ty Law complained about his treatment and even called Belichick a liar, yet he remained with the team and was an integral part of future wins. Tyrone Poole often criticized the injury policies the team had and refused to adhere to them, often talking openly about his injuries. He also remained with the team and was a starter on a Super Bowl winning team. The only difference between now and then is winning. The team clearly suffered from a lack of leadership this past season and that was mentioned by pretty much everyone throughout this offseason. In my opinion that came as a result of the veterans the team lost all at once – Rodney Harrison, Mike Vrabel, Richard Seymour, Tedy Bruschi – that's a lot of leadership to lose at the same time. It will take a little time for others to emerge, but the Patriots will find leaders to replace them and the lack of chemistry that hurt the team in 2009 should disappear as a result. You're right to be concerned but I do believe the problems are correctable.
Paul Perillo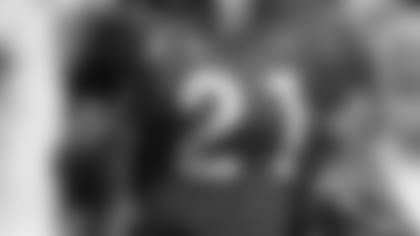 What are your thoughts on picking up Ryan Mathews from Fresno St. with our first pick in the second round? He's big (220) enough to be an every down back and has the speed (reportedly running the 40 in the 4.3s) to be the home run hitter the Pats have been lacking. I think he would be a great addition and would also give us an opportunity to allow Laurence Maroney to move on. What are your thoughts? *Mike Collins*
I like Mathews and I believe he'll be a productive pro. I just don't think running back is as big a problem for the Patriots offense as most other people. I'm not a huge Maroney fans but as part of a committee I think he and Sammy Morris and Fred Taylor are fine. As long as Tom Brady is here the Patriots will be a pass-first offense so drafting a running back that high doesn't make sense to me. The team has plenty of more pressing needs like linebacker (inside and outside), wide receiver, defensive line and cornerback. If there's a running back that Belichick likes in the middle rounds then I'm all for it. But I won't be happy with a running back in the first two days … unless C.J. Spiller happens to drop and the value is just too high to ignore. But I do share your enthusiasm for Mathews and I believe he'll be a solid every-down back.
Paul Perillo
I, for one, am all for the way that the Pats have handled the offseason so far. While I would have loved to have seen Julius Peppers in a Patriots uniform, I don't think he is worth what he signed for. Re-signing Leigh Bodden, Vince Wilfork and Kevin Faulk were far higher priorities and I think, set the Pats up for the future. I also think that the Pats have a nice young nucleus on defense built that will only get better. Jerod Mayo, Wilfork, Brandon Meriweather and James Sanders could start for anyone in the league. Darius Butler, Patrick Chung, Myron Pryor, Ron Brace and other youngsters have the chance to make a real difference this year. That being said, I'm more interested in the lack of coaches being hired than I am in personnel at the moment. Are we really asking BB to be the GM, Head Coach, Offensive and Defensive Coordinator? Come on! I know he has a particular system that he demands people buy into but are you really telling me that there isn't a single guy out there who fits into that system? Seems kind of outrageous to me.
Josh Hirsch
I'm also fine with the way the offseason has gone thus far. There weren't a lot of quality players available via free agency and it made sense for the Patriots to stick with their own players instead. Like Belichick said at the owners meetings, "some of the best players in free agency were Patriots." I'm not sure I agree with your assessment of the team's overall talent, however. There is some talented youth on the team but it remains to be seen how much of an impact those guys will have. Mayo should improve with two healthy knees. Sanders and Meriweather are OK … nothing more. Sanders didn't even start most games for the Patriots last year, let alone anyone in the league. I love Butler and believe he'll be a key player in 2010. I'm not as high on Chung. He looks like a solid special teams player but I haven't seen much as a safety that has made me take notice. Same thing for the young defensive linemen, who could both be pressed into duty this season. Basically, the team that walked off the field 33-14 losers in a home playoff game will be returning (plus a new draft class obviously). I'm not sure how much better the team be, but I am glad they re-signed the players they chose to. As for the coaching situation, I would prefer that the team named specific coordinators but you can be sure that someone will handle those duties. Bill O'Brien is likely the guy on offense and Matt Patricia on defense. Belichick has said he will work more with the defense this season but that doesn't mean he's going to do everything – at least not more than he always has.
Paul Perillo
Over the past couple of weeks I've seen lots of fans angry at the team for not signing any of the big name free agents. While failing to sign Peppers, the team did exactly what it needed to do, resigning Wilfork, Bodden, Faulk and Neal, with Wilfork and Bodden both signing long-term deals ensuring a bit of stability at those positions. CMON GUYS! Does it really make sense going after other free agents, and losing the important pieces the team already had? My guess is that BB will be in a dealing mood come draft day or maybe even sooner. Finally for the questions. First, do you see the Pats trading for Greg Olsen? Next, what would you think about the Pats going after Vincent Jackson? Finally, what do you think of signing Torry Holt? I know he is getting up there in age but Brady does like playing with veteran receivers.Serge Yanaki
Like I said above, I like what the team did in re-signing its players. The only thing I'd question is, why couldn't they do that and sign some free agents? Maybe not Peppers but surely there were players of higher caliber than Alge Crumpler, Marques Murrell and Damione Lewis available. Anyway, I'll get to your questions. It looks like Chicago may hold on to Olsen at this point. I read something where Desmond Clark may be the odd guy out of the Bears tight end situation so perhaps Mike Martz believes Olsen is worth keeping. If Olsen is available I'd definitely be willing to give a second-round pick for him and let him work with Brady. I love Vincent Jackson but that's a very difficult deal to consummate. It would require both a great deal of money and compensation. The Chargers wouldn't likely accept less than the first- and third-round picks that would be required of an offer sheet and Jackson will be looking for a boatload of cash. I think he's worth the money, but not the money and the picks. Finally, I have tons of respect for Holt but it's over, folks. He was a shell of himself last year with Jacksonville and I'm not sure he'd make a lot of sense at this point. If he were willing to come in for the minimum it may be worth a shot, but the team needs younger receivers. Brady doesn't like veterans … he likes guys who run where they are supposed to run. He was great with Deion Branch and David Givens but struggled with Donald Hayes and Joey Galloway. Again, it's not about experience. It's about knowing the system.
Paul Perillo
I'm a fan of the Pats in Macao, China. Please excuse me if I made any grammar or spelling mistakes. Will the Pats try to draft a QB in April this year (maybe in fifth or sixth round)? B.B. is trying to rebuild the team with younger players, therefore I don't think B.B. will let Tom Brady stay after his current contract ended. Brian Hoyer, however, has not proven that he can be relied on as a franchise QB. So, is there a possibility that the Pats will draft a QB in April, or perhaps they will sign a free agent, such as Chad Pennington?John Lee
Your grammar was fine, John, now please excuse any errors I may make. Belichick likes to draft quarterbacks late in the draft and I wouldn't be surprised if he did so this year. Brady was a sixth-round pick himself, and Kliff Kingsbury, Rohan Davey and Matt Cassel all were taken late as well. Kevin O'Connell was a third-round pick in 2008 but didn't pan out. I could see Belichick looking for a quarterback to join Hoyer and learn the system, but I don't see the Patriots letting Brady go when his contract is up. I expect him to be extended before the start of the season and for Brady to play at least another five years in New England. As for Pennington, I agree that he'd make a nice backup but it appears as if he's content to stay in Miami.
Paul Perillo
OK, with all the picks we have, why don't we sign Shawne Merriman with one of our second-round picks, take another second-rounder and get Barrett Ruud from TB. That leaves us with still a No. 1 and a No. 2. Bring in Torry Holt, a great option to the outside. Which works twofold. In case Wes Welker doesn't come back in time or fully recovered, Holt gives us a good second option and allows Julian Edelman to go to No. 3. There are so many options out there and I would love to see us do what we have to do to bring in the talent because we have the best organization in football. Every team in the NFL takes something away from us year in and out. *Marcus White*
Well, first both of those players received the highest restricted free agent tenders, which require first- and third-round picks as compensation. Obviously trades could still be worked out but it would appear unlikely that either team would accept much less than that (and a second-round pick is much less than a first and a third). Also, both players are looking for long-term, big-money deals. Merriman needs to prove that he can regain the explosiveness that made him one the game's premier pass rushers a couple of years ago. He's been awfully quiet since injuring his knee and has yet to recover. Ruud is more of a 4-3 middle linebacker, although I do believe he's a talented player who could adapt to the Patriots system. I'm just not sure either is worth investing all of the resources it would take to get them. As I mentioned earlier, Holt is nowhere near the player he was. He's headed to the Hall of Fame someday but it won't be due to anything he did last year or will do in 2010.
Paul Perillo