Hey guys, I was just reading up on Chandler Jones, and on NFL.com, it said he was a third-round player, and yet we took him at 21 overall. Why the apparent rise? Doesn't that worry you?
Tim Hallatt
No. His draft stock rose considerably between the Combine and the Draft, for sure. That happens every year to any number of players (the opposite is true, too… see Alfonzo Denanrd). Jones became one of the more coveted players at his position, one the Patriots have desperately needed for quite some time, and they moved up to get him before, in all likelihood, another team did.
Jones certainly isn't the best pure player at defensive end to come out of college the past few years, but he may be a great fit for what the Patriots scheme dictates at that spot. He played on a bad Syracuse team, which means he didn't get much exposure, but was a consistent performer. The more teams got to know him during the pre-draft process, the more they found qualities to like. Which explains his steady climb from mid-round selection to first-rounder.
Erik Scalavino
So with the drafting of Dont'a Hightower, am I the only one seeing [Jerod] Mayo make the shift to OLB? He did a good job at it last year. I wouldn't mind a lineup of [Rob] Ninkovich and Mayo outside with [Brandon] Spikes and Hightower in.
Mike Aboud
You'll see more of Mayo on the outside than in previous years, although not exclusively. It will be intriguing to see if and how Bill Belichick will employ Mayo, Spikes, and Hightower on the field simultaneously. On some downs, you could see Hightower with his hand on the ground, with Mayo and Spikes in the middle, and Mayo on the outside standing up, while Spikes and/or Hightower patrol the inside. On paper, his addition certainly gives the Patriots more flexibility and options, without having to substitute as much, it would seem. The idea of Hightower offers a lot of promise. Hopefully the reality fulfills it.
Erik Scalavino
I loved what the Patriots did in the draft this year! The additions of Chandler Jones and Dont'a Hightower should really help the D. But I was wondering your thoughts on Alfonzo Dennard. He was one of the better college corners, and a projected first-rounder until he got into trouble with the law. I feel he should start with [Devin] McCourty. Belichick does an excellent job dealing with troubled players. This would allow [Kyle] Arrington to play slot where he is better. If this happens, do you think Ras-I Dowling could move to safety? He's a big, physical guy, and I feel he has the skill set to play there. Thanks!
Ian B.
Your observations are partially right, Ian. Jones and Hightower should be immediate contributors, whether as starters or situational players. Assuming Dennard's legal troubles are settled and don't force him to miss any time on the field, he'll compete for playing time, and just might push for a starting job. But so will Dowling. Because here's where your analysis is a bit flawed. He's tall, sure, but physical? Hardly. He's brittle, and has been since high school because of his toothpick-thin frame. Dowling has shown nothing to indicate that he's capable of playing safety at the NFL level, nor has he been asked to, from what we've seen of him in practices. I expect Dowling to remain at corner and compete for the wide-open job openings there.
Erik Scalavino
PFW, would like to ask for your analysis on the draft. Is the Patriots 2012 draft déjà vu all over again? Chandler Jones equals Jermaine Cunningham? Tavon Wilson = Dexter Reid? Nate Ebner = Matthew Slater? Alfonzo Dennard = Brandon Meriweather? Secondly will Dont'a Hightower be system frustrated like Adalius Thomas? Thank you.
Bill Newton, Wellesley, MA
Let's take these in order. Comparing Jones to Cunningham is unfair to Jones. He's a much better player already than Cunningham ever was. Most draft followers felt Jones was worthy of a late first-round selection, while virtually no one (including Cunningham's head coach at Florida) thought Cunningham was going to be drafted as high as he was. Jones might not be a perennial Pro Bowler, but my expectation is that he'll at least be a reliable contributor for years to come … unlike Cunningham, who'll be in a fight for a job spot this summer at training camp.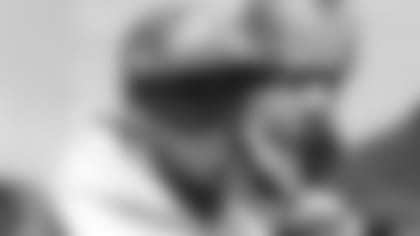 The Wilson pick took everyone by surprise. It's unfortunate for him, too, because now the greatest of expectations will shadow him as long as he's in New England. I hope he succeeds. As for the Reid comparison, at least Reid was taken in the fourth round, when you can begin taking fliers on guys like that without it being such a shock. Ebner was another stunner, but at least Slater comes from Hall of Fame stock and you can justify his selection on those grounds alone. There's nothing to suggest Ebner should have been drafted at all. Free agent signing? Sure. Why not. They've done it before with wrestlers, so, why not a rugby player (that seems to be all the rage these days … the Jets have a rookie tight end who used to be a rugby guy). Too soon to tell with Dennard/Meriweather, but he's not getting off to a good start, is he?
Finally, if by "system frustrated," you mean "was surrounded by talent and therefore wasn't as good as he appeared," then, no, I don't think Hightower compares well to Thomas. I actually think Hightower will be very effective in this defense, which is very similar to what he's been used to running at Alabama.  
Erik Scalavino
Love the first two picks. I also like [Jake] Bequette. It seems like high motor guys make it in the NFL. My question is about Dennard. It seems like he's a feisty, in-your-face DB. If he doesn't make it at corner, does he have the skill set to play safety?
Richard D'Andrea
Feisty? In-your-face? Are you trying to be funny, Richard, in light of recent events? But no, he's a corner. A good one. If he sees the field as a Patriots, that's where it'll be.
Erik Scalavino
So what stands out about Wilson that he has the value of a 2nd round pick?
Philip Karas
Explain to me who was about to steal Wilson from us? It is irrelevant how much they liked him. He would have been there at 63. Poor strategy, poor scouting, poor selection.
Chris Noble
Tavon Wilson: why did we pick him so high (one site has ranked him as the 19th best SS in the draft, with only 7 getting drafted at all, another calls him a FS with sixth- or seventh-round value)? Do you have any suggestions that another team was targeting him? Who would you have picked in that slot? Excellent draft that addressed many defensive needs – just that this second round pick has me asking questions.
Jeremy Hus
Excellent draft? You mean you're not questioning the rugby player who's barely played football? Because that has me asking a lot of questions, too. Anyway, from what little we've seen of him, Wilson sounds like a good-character young man with position versatility and a dedication to football. Those are traits the Patriots – any team, for that matter – love. Bill Belichick worked him out and obviously saw something else in him that he liked (of course, he also liked Jermaine Cunningham, it should be noted). A half-dozen other teams worked Wilson out, too, which means he may have been drafted at some point, but I'm still at a loss to explain why it was worth investing such a high pick on him.
That said, he deserves the benefit of the doubt. Let him put some pads on, take the field, and show us what he's got. Criticize the selection all you like (I certainly have), but not the player… at least not until he has a chance to prove himself.   
Erik Scalavino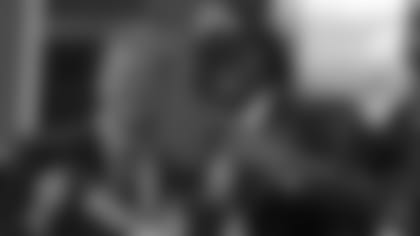 I couldn't be happier with what the Patriots did on Thursday, but I do have one question. What sparked the pick of Dont'a Hightower over Courtney Upshaw? Hightower seems bigger and a better inside linebacker, but I thought Upshaw would be the choice. He seems to be better at getting to the QB and getting from sideline to sideline with his speed. What do you think made them choose Hightower over Upshaw?
Luke White
I'll admit, I was a bit surprised as well. You're right, Upshaw would've been the better pass rush choice, but since the team had already taken Chandler Jones, Bill Belichick probably felt he could afford to go with Hightower, who may be more versatile than Upshaw. While Upshaw is strictly an edge presence, Hightower has the ability play inside or out, ala Mike Vrabel. Ultimately, that's probably what convinced Belichick to go with Hightower.
Erik Scalavino
Just read that the Giants are possibly looking to trade Osi Umenyiora. What are the chances that the Patriots will trade for him?
Derrick Smith
Overall, Patriots fans have to be very pleased with the draft. There was no trading down for "value" and BB seems to have addressed the defensive needs, although many question Tavon Wilson. While draft picks are great, you are never really sure what you are getting in a player until they develop. That is why, with the team the Pats have, I'd trade picks for proven talent in a heartbeat. Having said that, Osi Umenyiora is unhappy with his current contract situation with the Giants. In the NY papers he has said he would play for another team, without an extension, on his remaining one year at $3.975 million. The Giants reportedly would take a third-round pick in 2013. If that is the case, isn't Umenyiora worth a 3 at just under $4 million? He's only 30 years old and would instantly improve the pass rush. We've seen what he has done in the playoffs and SB. Isn't he worth a serious look?
Gary Goldstein
Just to be clear, Gary, the Patriots did trade down for so-called "value" picks, just not in the first round, thank goodness. Patriots fans should be very pleased with the first round moves, therefore. As for the rest of the draft … well, we'll just have to let that play out.
Umenyiora? Yeah, I'd take him, although I could see New England's front office trying to lower that asking price to perhaps a fourth-rounder.
Erik Scalavino
Hey guys, can you tell me anything about Markell Carter's development? What position is he targeted to play and do you think he has a chance to make an impact to the team this year? Thanks.
Mike Anderson
Honestly, Mike, we haven't seen much of Carter since last year's training camp. And he didn't do much then to stand out one way or the other. He spent his rookie season on the practice squad, and we're not allowed to watch full practices during the regular season, so, our next chance to see what, if any, improvement he's made will be this spring in mini-camps and this summer at camp. He's built to be an outside linebacker at this level, but with the additions the team has made so far this spring, I'm guessing Carter faces an uphill battle to make the roster. Although, the greatest leaps in improvement often come between year one and year two in the NFL, so, I'll be curious to see how much Carter has changed since last season, particularly with a full off-season in the system, which he didn't have last year.
Erik Scalavino