Arizona Cardinals WR Larry Fitzgerald. AP Photo.


Is there any chance of [Arizona Cardinals wide receiver] Larry Fitzgerald coming to New England? I think he would be a great fit. He has said he's a fan of Bill, loves the way Bill runs the ship in New England, and he wants to win at any cost. So, why not use some of our picks to make a trade for Larry?Talwinder Singh
What would you think if we either traded one of the [Patriots 2011] first-round draft picks and possibly another pick to Arizona for Fitzgerald, assuming the CBA (collective bargaining agreement) is done, OR... this would be a huge shocker, but still... trade Wes Welker plus a lesser pick for Fitzgerald?
Kyle McNiel
Okay, first, here's what Fitzgerald said last week during a Radio Row appearance at the Super Bowl:
"I'm under contract with Arizona for another season, and I would love to be there winning a championship. That's where I started and I love it out there. But my goal, of course, is to win. I want to win at all costs."
That last line - the qualifier about wanting to win - has led some in the media to assume that Fitzgerald is available. Arizona hasn't publicly said he is, nor should they. For one thing, no one knows what's going to happen with the CBA, so it's unlikely any major moves will be made before then. For another, Fitzgerald is the best player the Cardinals have, and have had for quite some time... perhaps ever. If they're ever going to part with him, it's going to cost some team dearly.
He's probably the best wide receiver in the game today and would make Tom Brady and the Patriots offense even more unstoppable. New England certainly has the ammunition to trade for him, in terms of high-round draft picks, but it would take a bundle of them, including picks in future drafts, I would imagine. And, no, trading Welker and a "lesser pick" just wouldn't cut it. Not if I were Rod Graves (Arizona's GM) or any other front office executive worth his salt. No disrespect to our Pro Bowler, but Wes isn't the same kind of all-star that Fitzgerald is.
Again, I'd love to see Fitzgerald in a Patriots jersey. Anything's possible, but the probability of it actually happening is low, in my estimation. Too low to fixate on at this point.
Erik Scalavino
What do you think are the odds of [guard Logan] Mankins and [tackle Matt] Light coming back. Also, what do you think of the Patriots getting a 3-4 end via free agency, like Shaun Ellis?Robert Petrosyan
Odd as this may sound, given some of his comments of late, I think Mankins stands a better chance of playing here again than Light does. That may have more to do with the expected continuation of the franchise tag than the team's willingness to fork over an enormous, long-term contract, although owner Robert Kraft has stated numerous times that he'd like to see Mankins remain in New England for the long haul.
As for Light, he's just not as gifted a player, even when he was in his prime, as Sebastian Vollmer, who figures to enter 2011 as the Patriots starting left tackle. New England will have to find a suitable replacement at right tackle, whether that's Nick Kaczur, a free agent signing, or a young draft pick. I wouldn't rule out a Light return entirely, but the likelihood is marginal, at best.
Ellis would be a solid signing - an experienced, proven player who already knows the 3-4. He's getting up there in age, however, and I'm not sure how strong his loyalties are in the whole Jets-Patriots rivalry. Here, too, the CBA uncertainty comes into play. Without knowing what the rules might be or how long a signing period there will be, depending on when a new deal gets done, it's even more difficult to speculate on how likely a player is to change teams.
Erik Scalavino
If [guard Stephen] Neal retires and Mankins refuses to re-sign, and the Pats also part ways with Matt Light, what do you think the chances are that we can pry Willie Colon away from the Steelers? Would he be a good fit?John Conway
Neal's and Mankins' statuses would have no bearing on New England pursuing Colon, if the Patriots so chose, because those players are guards, whereas Colon is a tackle. He ruptured an Achilles last June and missed the entire 2010 season, but as a young (he'll turn 28 in April) veteran with extensive starting credentials (he started all 16 games at right tackle for Pittsburgh from 2007-09), Colon could be on the Patriots' radar if he's healthy and they decide to let Light loose. He could be the perfect complement to Vollmer.
Erik Scalavino
The Patriots have a good secondary, but it could still be added on to. Do you see any chance of the Patriots signing one of the free agents, [Nnamdi] Asomugha or [Champ] Bailey?Jacob Mattson
No. The CBA-related issues I mentioned above aside, New England already threw big money at a corner last year (Leigh Bodden) and have the game's most promising young player at the position in Devin McCourty. You're right in saying the team could improve the secondary, but they'll do so with more affordable free agents and/or draft picks, not with those high-priced vets.
Erik Scalavino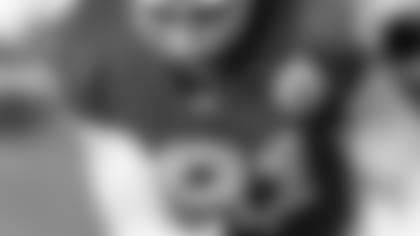 Hi guys, I love Ask PFW and I follow you from Italy every week. I think the Pats' offseason needs are, in order, these: rush OLB, offensive line, defensive line, a big and quite fast WR. First thing I'll do would be re-signing Mankins, then draft a good OL prospect in the third round. With the other three picks of the first three rounds, I'll take a DE, a WR, a RB. All that's left is the rush OLB and I think there are a lot of good free agents that would fit in the Pats' system (Kamerion Wimbley, Tamba Hali, Chad Greenway) What do you think about this kind of a plan and which are the top priorities in your opinion? Sorry for my English... I'm doing my best!*
*Cesare Vittor, Italy
Grazie, Cesare! No need to apologize, though. Your command of the language is much better than that of many Americans who send us questions, I assure you. You wouldn't believe how much time we waste each week correcting endless grammatical and typographical mistakes in many of these submissions so that they're suitable for publication.
But I digress... PFW's been saying for the past few years now that acquiring a legitimate pass rush threat or two are tops on New England's to-do list. The o-line is probably next, and while I'd love to see some more pass-catching weapons, I still think the secondary could use some help. I'd say it's a tie between those two positions for the third slot. D-line is a bit of a mystery because there are some young players who were pressed into service this past season and could develop into regular contributors. So, I'm not so much concerned about that area, but it's still near the top of the list of concerns.
Just a final note on those names you tossed out. Hali would be the best option - an experienced 3-4 edge rusher coming off a 14.5-sack season - but I would expect Kansas City to slap him with a franchise tag to prevent him from leaving.
Erik Scalavino
Hey guys, first of all, you do a great job every week providing insight, thanks for that. My question is about possibly getting a fullback. We definitely didn't have anyone that would fit this description for the past few seasons as far as I can remember. Do you think it could make our running game more effective?
Tayler Cook, Canada
Not since Heath Evans went to the Saints in '09, no. But New England's offense isn't the kind that needs a traditional fullback to be successful. Many NFL offenses these days are getting by without one, in fact. They're relying more on H-backs or extra linemen in the backfield to do the job in certain situations. What the Patriots need to make their running game more effective is a better tailback - a guy like Fred Taylor in his prime. A playmaker with speed and power, who can catch the ball out of the backfield. Get yourself one of those and a fullback becomes all but obsolete.
Erik Scalavino
Maybe we should consider trading [Tom] Brady. Just imagine how many picks you could get for him. Before everyone goes ballistic, think about it, he is 0-3 in recent playoffs, he is not that young anymore... what could we get for him to build the future (Remember when they traded [Jim] Plunkett? How many picks did we get for him?)?
Jim Wynns
If you'd submitted this question after the 2008 season, you'd have had plenty of company Jim. There was a major debate raging among Patriots fans, after Matt Cassel filled in admirably for Brady following his knee injury. Since then, though, we've seen Brady return to his MVP-self and receive the richest contract in NFL history. The reason the team went 14-2 this past season was almost exclusively because of him. He's not going anywhere. Get rid of him now and you set the franchise back a generation, at least.
But I'll humor you for a moment. The Patriots traded Plunkett, their franchise QB, in 1976 - just five years after taking him number one overall - and got three first-rounders and a second from San Francisco, which they parlayed into some excellent players (e.g., Raymond Clayborn, Pete Brock). But they didn't get another franchise quarterback until Drew Bledsoe in 1993, nearly a generation later. In between, the Patriots built some great teams ('76, '78, '85), but lost heartbreaking playoff games and a Super Bowl along the way.
Plunkett had more good years ahead of him than behind at that point, whereas Brady is just the opposite. There's no way you'd get three first-round picks for him today. But if you did find a willing trade partner, you'd only be hurting yourself, because you'd be losing the key ingredient to your Super Bowl contender recipe. And who knows when, if ever, you'd come across another.
Erik Scalavino
Hi PFW, great job. Do you think it's good business to put [safety Brandon] Meriweather on the [trading] block? I think next year he is out of contract and he'll be wanting a 'Pro Bowl' contract, whereas his play has not been at Pro Bowl level. I think a lot of Pats fans were surprised with his nomination this year. Do you think this could happen, and, if so, could we get a second-round pick for him or maybe use him to trade for a pash rusher? Thanks.Martin Higgins, UK
Now there's a trade I'd be willing to make. Yes, Meriweather's entering the final year of his current deal, and he's coming off his second consecutive Pro Bowl appearance (warranted or not). His trade value may never be higher (overvalued, perhaps) than it is right now. If the Patriots wanted to part with him, now would be the time. A second-round pick might be the best you could get. I wouldn't bank on getting the kind of pass rusher you'd want or need in exchange for Meriweather, though. Not in a straight-up trade, at least. There would have to be a high-round draft pick thrown in there with Meriweather to get, say, a Tamba Hali-type.
Erik Scalavino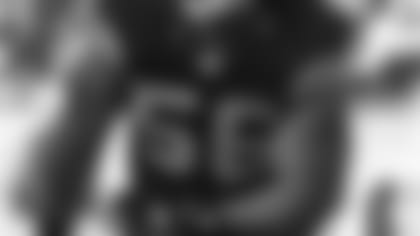 Everytime the OLB subject comes up, it is always said, the Pats need size (i.e., 6-5, 250) to set the edge. I understand that, but can someone explain how Pittsburgh can have the number-one run D, with two small OLB's in [James] Harrison and [LaMarr] Woodley? Why don't they need to set the edge?Tim Hart, London, England
We've answered this question on more than one occasion, but I'll be happy to give you an abridged version. Essentially, there are two types of philosophies on defense: read-and-react versus attack. Pittsburgh plays an attacking style 3-4, where they unleash their outside linebackers to put as much pressure as possible on the opposing QB. Bill Belichick's scheme is a read-and-react, two-gap system, where the 'backers and ends are supposed to analyze the play at the snap, then react to what they see unfold. That requires them, in some cases, to hold their own against bigger tackles - "setting the edge," in other words. That's why those rare, bigger 'backers are so coveted in Bill's defense.
Erik Scalavino
Why did the Patriots give up on Ryan O'Callaghan so quick? I know he isn't a Pro Bowler, but he would have been a nice fill-in.Bill Tullish
Same reason they gave up on Ted Larsen and Thomas Welch this year. O'Callaghan, a fifth-round pick in 2006, wasn't a nice fill-in when he had the chance. He often looked lost and timid when he was here. O'Callaghan's now getting his opportunities in Kansas City, but it just wasn't a good fit in New England. Larsen and Welch, sixth- and seventh-round picks last April, respectively, looked better on paper than on the field, at least in this system. Larsen, like O'Callaghan, has found new life in Tampa Bay.
Erik Scalavino
When a team wins the Super Bowl, how many players on the roster receive rings?Nolan Michalski
All of them, plus the ownership, coaching staff, personnel department, football staff, and select members of the front office and administration. Each team decides how many rings are distributed and to whom.
Erik Scalavino
Hello, I would like to write a fan letter to Wes Welker and I was wondering 1) if he will actually get it and 2) if he will get it should I wait until they are back in season to send it? Thanks!Stephanie Knowles
If you send it to Gillette Stadium, then, yes, he'll get it. Not sure when, now that it's the offseason, but definitely during the season, players receive fan mail on a regular basis. So, it's up to you. The address is One Patriot Place, Foxborough, Mass. 02035. Hope you get a response.
Erik Scalavino