Tom Brady is well into his career. Do you think that adding a rookie WR would be a risk? Or would it be better to get an experienced WR from another team? Looking forward to your response.
Zach Rooney
Why can't we do both, Zach? No, I don't believe it's that risky to draft a talented rookie receiver – if he truly is talented. I understand your skepticism, given the failed Chad Jackson and Taylor Price experiments we've witnessed in recent years. But if the Patriots had someone like A.J. Green on the field with Brady, or even a lesser-known rising star like Pittsburgh's Antonio Brown, I'm sure TB12 would be OK with that.
But, yes, I'd also like to add an experienced veteran like Marques Colston or Dwayne Bowe or someone in that category. This is the offseason to get a good veteran receiver in free agency – one of the strongest collections we've ever had – and from what we're beginning to learn about this year's draft class, the position looks strong there, too. The Patriots can upgrade their wide receivers with rookies and veterans this year, if they so choose.
Erik Scalavino
Why is it that the bench press is the accepted test for strength at the Combine? Why don't they have a squat test, which I think would be more valuable? Or let the guys throw up some big weight instead of repping 225?
Kyle Hess
The New York Times ran a story during this year's Combine documenting some proposed changes to the annual event in Indy, including having players run the 40-yard dash against one another instead of individually. I like your idea of adding a test like the squat, which is a valuable indicator of lower-body strength, and I hope the league considers it.
As far as the bench is concerned, 225 is the standard that was established years ago to assess not only upper-body strength, but endurance as well. Maxing out on the bench would show you who has the strongest single repetition capability, but not necessarily who can keep being strong for the longest amount of time. I don't know if that's exactly the reason why 225 remains the standard, but it makes the most sense to me.  
Erik Scalavino
After the release of Mike Wright and Rich Ohrnberger, what other players do you see the Patriots cutting? Do you think Jermaine Cunningham can develop into the player everyone hoped he could be or do you think he'll get cut at some point?
Sam Munroe
First off, it's unfortunate that Wright's career had to end the way it did. He was one of the nicer guys in the Patriots locker room, and a great story as an undrafted rookie who made the squad and contributed for several years. His concussion problems eventually got the better of him. Very sad, but he's better off, long-term, not having to endure the rigors of NFL life.
Other players who may get released this offseason? The obvious one we're all waiting on is Chad Ochocinco. He has one year remaining on his contract, but it's a costly one, and he was an under-achiever in 2011. However, unless the team addresses the wide receiver position sufficiently via free agency and the draft, they may have no choice but to hold onto Ochocinco, perhaps at a readjusted price.
Depending on how the Patriots decide to proceed on defense, too, they could decide to let some of their younger front seven players go, and Cunningham certainly falls in that category. Bill Belichick apparently saw something in him at Florida that most other coaches (including his own, Urban Meyer) and scouts didn't, but thus far, Cunningham has failed to live up to whatever potential Belichick thought he had. My guess, though, is that Cunningham will at least get one more shot in training camp, but if he doesn't impress this year in preseason, he'll be gone.
Erik Scalavino
What happened to Jermaine Cunningham? He seemed to have a big upside coming out of college but disappeared this past season. Was he hurt or did they just decide not to play him?
Nick Thayer
Again, Belichick is the only one I know of who saw this limitless potential in Cunningham. He didn't have that impressive a college career at Florida. He was second-fiddle, in fact, to Carlos Dunlap, a much better player who was drafted one pick after Cunningham. Dunlap has since gone on to produce 14 sacks for the Cincinnati Bengals in two seasons.
Cunningham has had some injury issues since arriving in Foxborough, but even when healthy, he's just not that talented. He appears destined for the same fate as some of New England's other recent second-round picks who failed to live up to their potential and are no longer with the team.  
Erik Scalavino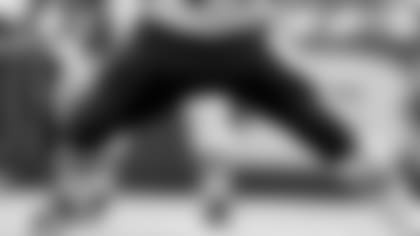 Do you think it's time Nate Solder to start at LT? If we let Matt Light and Dan Koppen walk, that could clear up almost $11 million against the cap. We are better off with Nate, re-sign Brian Waters for one more year, bring back Dan Connolly, then we have Marcus Cannon and Sebastian Vollmer.*
*Marshall Elim
Solder may have no choice but to start at left tackle. Light, who had a tremendous year (perhaps his best ever) this past season, has hinted that he's considering hanging up his cleats, even though he still has one more year on the two-year deal he signed last summer. Solder got some valuable experience as a rookie in 2011, and with a full offseason this year, he should be that much more prepared to take over on Tom Brady's blind side.
Koppen is another big decision the team must make. My guess is, considering how well Dan Connolly played in his stead after Koppen went on injured reserve last season, the focus will be on re-signing Connolly, another unrestricted free agent who is a little younger and will be more economical than Koppen.
Waters, meantime, is in a similar situation to Light, in that he's contemplating retirement after a stellar NFL career. I'd like to see the Patriots wring another year out of Waters, if they can, but he may make the decision for them if he feels it's time for him to retire.    
Erik Scalavino
Why not go after Asante Samuel for a shut-down CB?
Richard Shaffer
Well, for one, he's not a free agent. Yet. The Eagles may decide they can't afford to keep him and Nnamdi Asomugha and Dominique Rodgers-Cromartie for another year, and could let Samuel loose. If that happens, then, yes, I'd be interested in considering bringing him back to Foxborough, but I wouldn't want to overspend for him, either. Samuel's not the kind of player who would come cheap, let's not forget. I'd prefer they try to find the next Asante in the draft and develop him they way they did with Samuel in the beginning of his career here in New England.  
Erik Scalavino
Sad news that Tom Martinez, Brady's quarterback coach for his whole career, passed away on his 66th birthday. Do you think the passing of Martinez will affect Brady this upcoming season? Or do you think it will motivate him to win for Martinez?
Louis Simms
For readers who may not be aware, Martinez was a highly-regarded quarterback tutor from the Bay Area in California where Brady grew up. Brady relied heavily on Martinez' advice over the years, particularly when he was going through rough patches in his game. The loss of such a good friend and teacher is certainly weighing on Brady right now, I would imagine. I'm not sure how it will affect him professionally once the season begins. We all grieve in different ways, of course.
The question you seem to be asking is, how Brady will cope without Martinez if he struggles with his mechanics during the season? Fortunately for him, Josh McDaniels is back on the coaching staff as New England's offensive coordinator. He served in that capacity, as well as QB coach, during the most prolific year of Brady's career, 2007, and while McDaniels doesn't have nearly the experience that Martinez did in coaching quarterbacks, McDaniels knows the position well and Brady trusts his advice.
It's hard to say just how motivated Brady will be by Martinez' passing, but from a technical standpoint, he should be in good hands with McDaniels close at hand.   
Erik Scalavino
I was wondering if you think Nike will change the Pats uniforms too much, because I really like them. And how much control does the organization have over the uniform versus the NFL/ manufacturers?
Thomas Best
Interesting question, especially given Nike's reputation as, shall we say, an avant-garde designer of college teams' uniforms. My sense is that Nike won't dramatically alter the look of most NFL teams, at least initially. The buttoned-up NFL isn't ready, I don't believe, for such fashion-runway-like eccentricities as mirrored helmets and carbon-colored alternate jerseys.
Historically, individual teams submit ideas and designs for new uniforms when they decide they want a change, and the league office in New York ultimately gives its final approval. The manufacturer has just been the middle man that produces the merchandise. Not sure whether Nike will have more input than that, but I do know someone who works for the company, and I'm hearing that Nike is coming up with some new concepts that it will present, if it hasn't already.
Also, those images that leaked onto the Internet last year – the ones that purported to be Nike's extreme design ideas for a handful of NFL teams, including the Patriots with an American-flag-themed uniform – I'm told, are not authentic. The company said as much, too, in an official edict. Like you, though, I'm anxious to see what Nike does come up with. The throwback Pat Patriot jerseys won't change, but the current ones might look a little different. We'll see soon.
Erik Scalavino