Who do you think will be the opposing DE to Chandler Jones? Do you think Jamie Collins or Michael Buchanan could do a better job than Rob Ninkovich next season? Assuming that Collins could be used as a DE.
Jorge Monta
The full-time job is Ninkovich's. I would expect Collins to be an outside linebacker in that front-7 rotation, as Ninkovich is just barely big enough to play 4-3 defensive end, and Collins is lighter than him and built more for the linebacker position at this level. I'm not sure what Buchanan can provide yet, or even if he'll make the team. That will be an interesting area to watch this summer when training camp begins, because the Patriots have some intriguing young players in the front 7.
Erik Scalavino
Do you think the 2013 Patriots are a better team from a year ago? And if true, do think they are the team to beat in the AFC? I like what the Patriots have done on both sides of the ball. I predict that the patriots will go 15-1 even with a tougher schedule than last season. I see the patriots wining its fourth Super Bowl. Do guys agree or I'm alone on this one?
Miguel Pizano
New England could – big emphasis on could – be a better defensive unit in 2013, given a returning secondary that is familiar with one another, hopefully healthy, and strengthened by the addition of Pro Bowl veteran Adrian Wilson at safety. There are also reasons for optimism, as I mentioned earlier, in the front 7. It's hard to be a much worse defense than they've been the past couple of years, so, I expect them to make strides this season. Baby steps more than long leaps, mind you.
Offensively, no, they're not a better team. They've regressed, actually, with the loss of sure-thing Wes Welker and the uncertainty of tight ends Rob Gronkowski and Aaron Hernandez, who are both battling injuries at the moment. The receiver position has been overhauled and it remains to be seen just how effective the newcomers can be in this offense. So, even to the most starry-eyed dreamer, a 15-1 prediction seems ludicrous.
Erik Scalavino
Who, in your mind, is the most football-smart out of all the rookie and free-agent WR acquisitions we've made so far during the offseason?*
*Keaton Proud
This is impossible to answer, seeing how none of us in PFW is allowed access to meeting rooms to observe these players in that context. However, taking into consideration his relative eloquence and experience as a captain in college, I'll venture a wild guess and say T.J. Moe, the undrafted Missouri product. The answer should become clearer, though, once we see these young men on the field. The one or ones who get yelled at the least by coaches and Tom Brady, and find ways to get open to make plays, will prove themselves the most football-savvy of the crop. I'm anxious to find out who that will be.
Erik Scalavino
I have three very simple questions. 1) What happened to the Patriots killer instinct? They used to be tough! Now the team has only two tough guys on it: Wilfork and Mankins. Brady is intense, talented and driven, but no longer possesses the killer instinct. Most of the other guys have professional attitudes, but not killer instincts. They quit in the second half of the AFC Championship last year. If they can't get it back, they'll never go to, or win, another SB. 2) Do any of the young guys possess a killer instinct? And 3) Do you think BB was a better defensive minded coach when he ran a 3-4 defense? I ask because I don't see us going back to that for some time.
J.P. Galasso
I have three very simple answers. 1) I wrote a detailed analysis of this very topic in the March issue of Patriots Football Weekly. Go back and give the Commentary a read, if you have a copy. If not, what better time than now to subscribe and look back in our archives (1-800-494-PATS). 2) Impossible to know at this point. We've seen them in exactly one practice session, without pads, no less. 3) Belichick wasn't a better or worse coach when he ran the 3-4, but most of the time, he had better players to run his system, which explains why his teams in the early 2000s had more success on that side of the ball.
Erik Scalavino
I was wondering, if a player is on the PUP list, does he still get paid like they do in baseball?
Richard Izzi
Yes. I'm not sure how Major League Baseball pays its players, but in the NFL, players' contracts are divided into 17-week checks distributed during the regular season. They are given stipends of varying amounts (depending on their years of service in the league) during the offseason and training camp. So, if a player is assigned to Reserve/Physically Unable to Perform for the start of the regular season, he still gets his weekly check from the team.
Erik Scalavino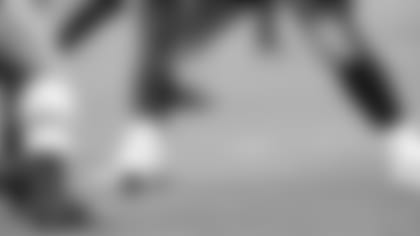 Hello guys! I have two questions: 1) Why did the Patriots cut [Brandon] Deaderick and [Kyle] Love instead of trying to trade them? I can see how we could've got at least a fourth for Love and probably a sixth for Deaderick? 2) Is it likely that the Patriots try to trade to get another solid, established WR? Thank you!
J. Castroposada
Deaderick, let's remember, was a seventh-round pick who was a marginal player throughout his time in New England. He likely saw a string of starts toward the end of last season only because Love was dealing with a knee injury. Love meanwhile, a former undrafted player, was diagnosed with Type-2 diabetes. So, there would not have been many, if any, teams willing to give up something to get him. Jacksonville took a chance on both players, coincidentally, but only because they were available for nothing less than the value of their contracts. New England would have gotten nothing of value, if anything at all, for either of these players.
At receiver, I highly doubt they'll make any more significant moves this year. Anything's possible, of course, but at this stage, I see the Patriots going into 2013 with the receivers already on the roster.
Erik Scalavino
Hey guys, been a reader for a couple years and I look forward to it every Tuesday. Just wanted to know your thoughts on Mark Harrison, the undrafted receiver. He seems to have all the physical attributes you'd look for in a wideout standing at 6-3, 231 pounds with an impressive 4.46 at the combine which is really good for his size. Do you think he could be a sleeper that could surprise some people going into training camp?
Q. Grant
There's usually a valid reason why a player with the seeming physical tools isn't drafted. This could just be Bill Belichick's latest, unexplainable fascination with players from Rutgers, but given his measurable and the competition at the receiver position, Harrison will an interesting player to follow during training camp… if he makes it that far.
Erik Scalavino
Guess I missed it. I searched over patriots.com, but no mention is made why Branch is not on the roster anymore. What gives? Did he quit? Was he released?
Mark Washburn
Branch became a free agent this offseason and was not re-signed.
Erik Scalavino