Hey guys, love your work. You are the only media to keep us outside the US updated. I have two questions about the three new tight-ends. Firstly, the two rookies have been hyped quite a lot, but so were [Daniel] Graham and [Benjamin] Watson when they were drafted. How do you compare Aaron Hernandez and Rob Gronkowski to them? Should I believe the hype? Last year, [Chris] Baker was believed to be an upgrade as well, but didn't really do much. So, how do you see the overall transition at tight end? Is it going to be an immediate upgrade or will it take some time (Both regarding running and passing game)?Søren Terkildsen, Denmark
A good analogy. The difference being that Graham, Watson, and Baker weren't all together at the same time and weren't newcomers at the same time. Another difference is that Watson was a holdout, which put him behind the eight ball. When he finally did show up, he looked impressive early, but then got injured almost immediately and was lost for the season (2004).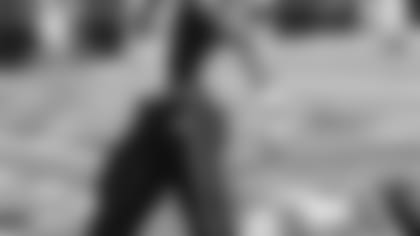 ]()Graham was never overly impressive as a pass catcher, but he had his moments and was a solid blocker. Baker looked good as a receiver last preseason before disappearing during the regular season. This summer, all three new tight ends have looked good catching the ball. The results are inconclusive, at this point, regarding their blocking abilities, but I'd say Gronkowski and Crumpler are ahead of Hernandez in that department, based on their experience and what little we've seen of them doing so in practice.
Overall, though, I'm more encouraged by what I've seen from the latest trio than I was by each of the former players at the position. Against the Falcons, we saw the exciting dimension they can add to the passing game, and if the running game continues to be as successful as it was in Atlanta, the tight ends will get some credit for that as well. It's still very early to make any definitive statements, but I'd expect the tight end position to be more productive this year than in years past.
Erik Scalavino
Hey guys, great work each every week answering all our questions. My question is about Tyrone McKenzie and his roster status. Against the Falcons, Eric Alexander was the first inside linebacker to come off the bench. Against the Saints, Dane Fletcher saw game action before McKenzie did. His knee doesn't seem to be hindering him, but it is bothersome to see a career special teamer along with an undrafted free agent making a position switch both see the field before a former third-round pick. Am I right in feeling worried that McKenzie doesn't make this team?
David Gilmore
I wouldn't put too much stock in who comes off the bench and when during the first two preseason games. Those are typically nothing more than glorified extensions of training camp, when coaches like to, and have the opportunity to, experiment with [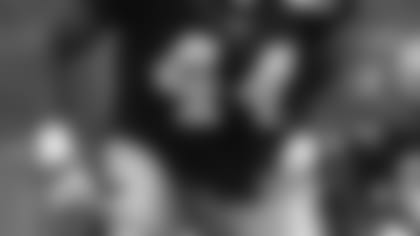 ]()personnel groupings and give players who normally don't get reps with the "ones" or "twos" the chance to do so in a game-type setting.
Case in point, BenJarvus Green-Ellis got the start at running back versus the Saints, while Laurence Maroney saw limited action. Fred Taylor and Sammy Morris didn't play. Next week against Atlanta, Taylor started, Morris saw significant time, Maroney virtually none. Green-Ellis started the second half. Something similar could be happening at inside linebacker.
I was charting the rotation at defensive line during the Falcons game, so I didn't notice for whom Alexander subsitituted. If it was for Spikes, that would makes sense, because Mayo makes the defensive calls when he's in the game. During camp, we noticed that McKenzie often subbed for Mayo because he would be the one making the calls with the second or third defense. Perhaps something similar happened in the Atlanta game.
That said, I wouldn't characterize McKenzie as a "lock" to make the roster, but I would certainly be surprised if he didn't make it.
Erik Scalavino
Maybe it's just me, but it seems like Darius Butler is getting seriously shown up by the rookie [Devin] McCourty. In that Saints game, Butler had at least two blown plays (including that penalty he took) and he didn't do much to stand out last Thursday either. For all his athleticism, it doesn't seem like he's playing to his full potential. I know he has been switched over to the right side with [Leigh] Bodden out, but do you think it's possible Bodden and McCourty end up as the starting CBs in September and Butler is relegated to nickel or backup duty? I never would have thought that a couple weeks ago, but now I'm not sure. What has your assessment of his play so far been?
Jessie B.
I agree, Butler hasn't been outstanding so far. Again, though, I'd caution against reading too much into his switch to the right. There are two ways of looking at that. Either the coaching staff felt comfortable having Butler replace the team's most experienced, consistently productive corner (a feather in Butler's cap), or they feel McCourty has more play-making potential at left corner – the position that usually guards the opposing team's best receiver.
McCourty has held his own thus far, but hasn't really made any big plays, either, aside from a near-interception that he dove for but couldn't quite hold onto against Atlanta. I'm curious about how this battle will play out when Bodden returns. Right now, I'd say it's too close to call, but I would be mildly surprised if Butler didn't move back to the left, at least initially, by virtue of his year of experience in the system. However, if McCourty continues to ascend, it would be difficult to keep him out of the lineup.
Your inherent assumption, of course, is that Bodden will automatically retain his starting job when his health returns, and I think that's a safe bet, given all the money the team invested in him this offseason. The remote possibility exists that Butler and McCourty would stay the starters, but I don't think either has done enough to this point to warrant that.
Erik Scalavino
So, with the injuries to [Torry] Holt and [Ty] Warren, it seems that the Pats might have problems in the WR and d-line corp. Don't you guys think that maybe it would be wise to use one of the next year's first-round picks in a trade for a young, proven player like Vincent Jackson or some good defensive lineman? Thank you.
Jonathan Castroposada
No, Jonathan. That would be far too much of a panic move right now, in my estimation. Holt was heading toward a bottom-of-the-roster spot as it was, so his loss is virtually a non-factor, as far as I'm concerned. Not that I wouldn't want a receiver of Jackson's talents on my team, but there's not as desperate a need for him as you might think. Brandon Tate may not be a Pro Bowler yet, but he's proving a capable NFL outside receiver, Julian Edelman continues to improve as a slot specialist, and Taylor Price is still raw, but the talent is there. I still have some questions about the receiving corps, but not as many as I did a month ago. If I were trading for a player like Jackson, I might try to swap Logan Mankins and a mid-round pick – say a second or a third – but not the first.
As far as defensive line goes, yes, Ty Warren's loss is a concern, but between Damione Lewis, Gerard Warren, and Mike Wright, there are enough "good defensive linemen," as you put it, already on the roster. No need to waste a first-round pick to acquire another. The more troublesome area is at outside linebacker. If I were going to part with one of those '11 first-rounders, it would be for a legitimate pass rusher – a DeMarcus Ware, for example – not a defensive lineman. There are very few playmaking d-linemen as it is, let alone enough for whom to justify surrendering a first-rounder. "Some good defensive lineman" isn't worth a first-round pick.
Besides, two first-round selections are precious commodities in any draft, but particularly in 2011, when we could have our first significant rookie salary structure in NFL history (depending, of course, on what happens with collective bargaining agreement negotiations). Unless a truly game-changing player were under consideration, I wouldn't part with either of those picks.
Erik Scalavino
Hey guys, love reading your updates. So, if the Pats end up trading [Logan] Mankins, what would you rather get in the deal: an OLB, considering the lack of depth, a DE, because of the loss of Warren, or a draft pick, maybe a second, to give the Pats five picks in the first two rounds next year with the possibility of a rookie wage scale? Thanks.
Brian Jackson
Just about every week, I see some absurd trade request like "Let's trade our third string waterboy for the Raiders' first-round pick." My question is, with this Mankins ordeal seemingly not working out, what are feasible trade options that you guys see out there? Picks? Players? Or both?
Tony Wagner
As I mentioned above, I would try to upgrade my wide receivers with guy like Jackson, but it would require more than just a one-for-one swap with Mankins. A relatively high-round draft pick would almost certainly have to be involved as well, or San Diego wouldn't be interested, I would imagine. I also mentioned Ware, but I don't expect the Cowboys would want to give him up unless the Patriots threw in one of those first-rounders.
The more likely scenario, as I see it, would be to ship Mankins somewhere in exchange for a 2011 draft pick. I would try for a first-rounder, but realistically, a trading partner would only be willing to part with a second-rounder, at best, and maybe a lower-round choice or a middle-of-the-roster player to sweeten the pot.
Erik Scalavino