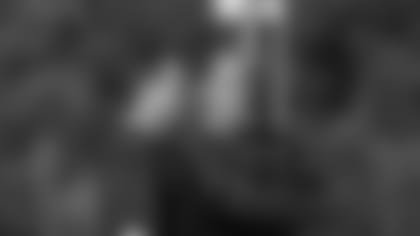 ]()Hi guys, I want to know your prediction for who you believe the Patriots will take in the first round. I know it is real early but me and my buddies are curious! Thanks.*Mohammad Shamsi*
Believe me, time is not my only excuse for not having an answer here. I am not going to pretend I have any real idea who the Patriots will draft this Saturday because I think it's an almost impossible prediction. Sitting with the final pick the first round the team will (unless a trade occurs) watch 31 of the best players come off the board between choosing. By now we all know the team's needs and many of the available names at those positions. Bill Belichick and Scott Pioli will pick a player they believe brings good value at the spot otherwise they won't make the pick. They will also probably pick a player or two that people have never heard of. That's part of what makes the draft so interesting, that unavoidable unknown. But the time has come and later this week we will all know exactly how this puzzle of a million pieces will fit together. And it should be worth the wait. With all that said, I will throw the name Odell Thurman out there. It's a good a guess as any at this point.
Andy Hart
The Patriots should definitely draft Channing Chowder. If would fully fill the void that many of us have felt not being able to yell 'NOMAH!' anymore. GO CHOWDA!!!Jon Jones
Sorry to disappoint you, but his last name Crowder not Chowder. It still works for your little celebration though – Crowdah!!!
Andy Hart
I just got finished watching "The Battle of the Gridiron Stars", which Troy Brown was competing in. It was sad to think that he may not be on the Patriots next season. Have you heard anything new about his situation with the team? Are talks still going on between the two? Thanks a lot, you guys always find a way to answer the fans' questions!Tim Pokraka
According to Belichick the door is still open for a potential Brown return to New England and he hinted that he's spoken with the player but would go into no further detail. Belichick's most recent comments came in his annual pre-draft press conference on Tuesday and follow earlier comments this spring at Bryant University and the NFL Owner's Meetings that included nothing but glowing praise for the currently former Patriots receiver. Until Brown either retires or signs with a new team I still believe there is a very good chance he will be wearing a Patriots uniform in 2005, but there has been little to update on the situation of late.
Andy Hart
I know there are 'mandatory' workouts and 'voluntary' workouts, but it seems that all players are expected to report to Foxborough regardless several times in the offseason. What are the rules under the current CBA? Are there any fines for not reporting in either situation and how are fines levied on players that hold out in the summer and in the preseason? I keep reading about TO being TO'd and indicating he will not report to workouts or even preseason practices unless his contract is renegotiated. Thanks,Otis Hill
There are plenty of rules in the Collective Bargaining Agreement in terms of the offseason program and workouts. "No player shall be required to attend or participate in any off season workout program or classroom instruction of a Club other than" mini camp. The program can last a maximum of 14 weeks with workouts for each player limited to four days a week and four hours a day. The players aren't allowed to be on the field for more than 90 minutes during any workout, although the team can have up to 14 days of "organized team practice activity" during the program. In addition teams can hold one mandatory veteran mini camp (although teams with a new coach are allowed two more such camps) that lasts three days with one additional day allotted for physicals.
With all that said, many players have workout bonus money included in their contracts so it is financially beneficial to take part in the program. On top of that, the peer pressure in many successful locker rooms, including New England, makes it almost impossible for most players to not take part in the workouts if they are to remain active members of the team in the eyes of their teammates. For those reasons, the NFL's offseason programs are now accurately described as involuntary voluntary workouts.
Andy Hart
Hey I was wondering if the NFL tests the players entering the draft for steroids. It seems that every year the size of the players and the bench reps are going up and the 40 times are going down. Some of the players stats seem implausible without some sort of steroids.Nick Foukal
The NFL tests all players that attend the February combine for both performance enhancing drugs as well as other substances such as marijuana. I know steroids are a popular topic right now, and with good reason, but I also believe that the increase in size and performance of athletes in recent years has a lot to do with improved training, nutrition, workout facilities and focused instruction from trained fitness professionals. I it's easy to just throw the word steroids out there, but many of these young athletes are simply hard working, dedicated, focused individuals striving to realize their ultimate goal of becoming a professional athlete.
Andy Hart
I've been speaking to Seahawks fans about Anthony Simmons. It sounds like this guy is a total, complete, and utter stud. They say that he played WLB for Seattle, but that he has good experience inside. There was one fan who said he would be a "bear" if he played ILB in a 3-4 scheme. Simmons is 28 years old. The biggest concern is that of injuries. Seattle fans were positively screaming when he left. I'm wondering what kind of money he is asking for, and who he is talking to. He sounds like an awesome player. If we can have him sign a contract with a decent number of incentives (to help with the injury risk), I would LOVE to have him here. If we were to sign him, this would open things up for the draft. We could draft the BPA. And collect solid talent for the future. What do you guys think?Robert H.
I don't know too much about Simmons, but I know he's missed 21 games to injury over the last three seasons and that didn't live up to the 5-year $24 million contract he signed two years ago in Seattle. He played middle linebacker early in his career but had his greatest success and is probably most suited for the outside in the 4-3. With little experience in 3-4, an aged and worn body and the likelihood that he would be looking for more than minimum type money, I don't think Simmons would be a very good fit here. So far I have seen his name linked to the Bears, but I am not sure exactly where that stands.
Andy Hart
]()Hey guys how's it going? Quick question for ya, have you heard anything as to when the team is going to receive their rings?*Todd Bergeron*
The players will receive their rings in a ceremony on June 12. That day coincides with the end of the team's three-day, veteran mini camp and is the day before the annual New England Patriots Charitable Foundation golf tournament.
Andy Hart
I first noticed that the Dolphins would have a lot of time to get their act together before playing us. Then I noticed that all our division games were after our bye week in late October and during the two months of November and December (10/30 - 01/01). Why the second preseason? To insure that the late season games are meaningful and add to the suspense? Doesn't this go a little too far and require an essentially flawless November and December preceding the necessarily perfect postseason play.Perry Jewell
No offense Perry, but to steal a line out of Bill Belichick's book of all purpose clichés, "It is what it is." While the NFL does have an obligation to give the TV networks desirable games for both prime time and heading into the postseason, I don't think they create the schedule in a manner that hurts or helps any one team. As it is put together the schedule should provide plenty of excitement in the AFC East over the last two months and for the team to host two division foes in the last month of the season is never a bad thing. But in the end, "It is what it is."
Andy Hart
About a year ago I submitted a question to Ask PFW regarding the penalty imposed on a team for exceeded the league mandated salary cap. The answer I received dodged the question a bit by stating that this situation could not occur because the league works so closely with the teams in enforcing the salary cap. However, on page 17 of the April 6, 2005 issue of PFW, in the NFL Draft 2005 Column, it states that "...The Broncos forfeited a third-round pick for a salary cap infraction". So now for the obvious follow-on question: Is there a direct correlation between the severity of any forfeited draft pick(s) and the severity of the salary cap infraction?Pat
The penalty is at the discretion of the league. The Broncos were fined $950,000 and lost this year's third round pick for a violation that revolved around deferred compensation in the contracts for such players as John Elway and Terrell Davis that was seen as circumventing the salary cap between 1996 and 1998. I am sure if the league found even more severe violations they would levy a more severe penalty. Seeing as this is the second third-round pick the league has taken from Denver for such violations (2002) I am guessing that any future violations would earn greater penalties.
Andy Hart
I have a comment about the draft, but first: I read one of your responses that dealt with the Urlacher "rumor", and I would just like to say that I was under the impression that it was fairly well known that this "rumor" was the invention of a certain T.V. personality, and nothing more. Also, it simply makes no sense, considering the bonus he just received would go on their cap immediately. It would be nice, but it doesn't seem realistic. As for the draft, I can't see the last pick in the 1st round offering them anything worth taking in the first round. I know hardly anything about this years crop, but I do know they aren't likely to draft a linebacker 1st, because at 32 they aren't likely to get a starter, and you don't build depth with 1st round picks, you go for impact. I don't know if there is a corner worth trading up for, and the same reasons stated above, I think, preclude the possibility of them taking a corner at 32. Last year was unique because apparently not many teams saw Ben Watson as the specimen the Pats evidently think he is. I also don't think they will trade up anyway, because this year they are not as stocked as in the past two years. It is also my contention that they don't need another starting corner, with Poole and Samuel, and if Gus Scott returns to health, and is as good as we all thought he would be, then that may free up Wilson to, at the very least, help out at corner. Do you not want your best talent on the outside?(I also think that Ty Law may end up coming back, unless anything has happened that I'm not aware of). We all know that the Belichick regime has been reluctant to take o-linemen in the 1st round, and even if they weren't, I just don't see anything worthwhile being there at the end of the round. Therefore, I believe they will trade the 32nd pick. I am not going to wager a guess as to what they may get for it. What do you think?Japers
Aside from the part about Law returning, your scenario sounds plausible to me. I agree with your premise that there isn't a first-round quality inside linebacker available. It seems to be a dying position at the college level and rarely do they get selected the first round. If they do, lately they seem to come off the board pretty early as Jonathan Vilma showed a year ago. At corner there is more talent and depth, but a run on those players could make that a bit of a reach pick as well. In the end the Patriots will take value at the spot, although I would be surprised to see either a tight end or defensive tackle get called. And as you said a trade is always a legitimate possibility – either up or down.
Andy Hart
Which potential draft picks have the Patriots worked out at Foxboro? I heard somewhere they can only bring in 20 prospects is that true? Keep up the great work I look forward to the ask PFW posting every Tuesday!Bill Matters
Teams are allowed to bring in 20 prospects for visits. While the Patriots don't generally let too much of that information get out, my understanding based mostly on published reports is that the list of 2005 visits includes Louisville safety Kerry Rhodes, LSU cornerback Corey Webster, Utah defensive tackle Sione Pouha, Northwestern defensive tackle Luis Castillo, Florida middle linebacker Channing Crowder, Michigan cornerback Marlin Jackson and N.C. State offensive tackle Chris Colmer, among others. Much of the information surrounding the visits comes courtesy of former PFW writer and current MetroWest Daily News beat writer Mike Reiss.
Andy Hart
Hey guys! Great job you do week after week. It's great to be able to feed my Pat's habit, even in the offseason! Now, on to my question: What's the deal with the Pat's schedule?? 4 of the first 6 on the road!? 4 straight playoff teams, with 3 of those on the road? And why do the Dolphins get to play us coming off Monday night games twice?? Once I can understand, but twice??!! This screams conspiracy!!James Roberts
I am really hoping that your tongue was firmly planted in your cheek when you wrote this email. As I said in the previous answer, "It is what it is." Eight at home. Eight on the road. For every short week there's a long week. For every long week there is a short week. I mean you can throw all the Belichick clichés out there for this one. And how do you think Miami fans feel about having to play at Gillette on January 1?
Andy Hart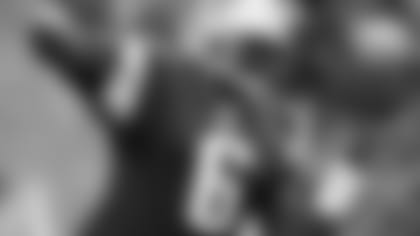 ]()This is a scenario I can see on Draft Day..Trade our No.1 pick and Jarvis Green to Cleveland, in turn we get their, second, third, and fifth. Now we take that fifth and trade it to Miami along with Rohan Davey, for their fourth. 1st pick Bavid Baas, OG/C. 2nd Robert McClune, LB. 2nd round 1st pick Adam Seward, LB. 2nd pick Donte Nicholson, S. 3rd round Two good linebacker's might be left in the fourth round. Ryan Claridge, UNLV. Lofa Tatupu, USC *If Ernest Shazor, S is still available at the 64th pick, I am reconsidering. This guy is no Tebucky Jones he can hit.*Bob Sulik
All sounds good to me, Bob. I don't know if you really know what you are talking about or not, but you went through the trouble of concocting this whole specific scenario so I figured it deserved to be posted. We'll just have to see how close to the mark you are, but I think your own qualifier on Shazor underlines the fact of just how difficult and pliable the draft process really can be. It's flying by the seat of your pant for two straight days after a year's worth of preparation – talk about pressure.
Andy Hart
This question probably is off topic, but I would love to have your opinion. How much alike are Mike Vrabel and Monty Bi-zul [Beisel]? Just glancing over his stats made me think on Big Mike V.(Vrabel is big too, he almost ran me over in the Hotel Lobby at the SB) Also thanks for the great draft coverage in this months PFW good stuff!George Porter
Listed at 6-3, 238 Beisel is about an inch shorter and 20-plus pounds lighter than Vrabel. He is projected as an inside player in New England's 3-4 front, although until his proves himself on defense he's still probably most valuable on special teams. I would say that the two players are similar in that they are former college defensive linemen and signed in New England as restricted free agents, but beyond that I think they are very much different players.
Andy Hart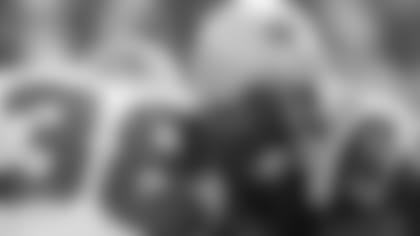 ]()2 years ago when the Patriots had signed Colvin I read a football magazine and it ranked the top 20 players in the league. It listed Rosevelt Colvin in that 20 saying he will be a beast in the Patriots defense. Do you ever see him being among the NFL elite when he is at full strength?*Corey Fink*
For his sake, I hope so. Colvin is one of the nicest guys in the New England locker room and he's worked extremely hard to return from the hip injury that many thought would end his career. He made it through last season at top health but still needs to show that incredible quickness he had as a double-digit sack guy in his time in Chicago. Other players who have had similar hip injuries have taken two full years to recover so there is definitely reason for hope for Colvin, especially considering the flashes of playmaking ability we saw at the end of last season. But in the end only time will tell if Colvin can return to his highest form. If he does, he will make a very good veteran Patriots defense even that more dangerous.
Andy Hart
Which DT or TE are the Pats going to draft in the first round?
Michael Cziria
I see what you did there. Pretty funny. Just because they always seem to take either a defensive tackle or tight end -- I think that trend will come to an end. There is such a thing as too much of a good thing, and continuing to build up what are already relatively deep positions would leave the team lacking elsewhere.
Andy Hart
There has been plenty of speculation of who the Pats first round pick will be, and most seem to think that it will be a ILB or a CB. Nobody seems to think, however that the Pats need offensive line help that early in the draft. With a great right tackle available in Jamaal Brown, or a left tackle in Khalif Barnes in that area (picks 20-32), why wouldn't they want to go in that direction. Can we really expect the Pats offensive line to overachieve every year? If they are going to sign Tom Brady to a big extension, don't they want to protect their biggest investment? When was the last time the Patriots took a OT in the first round. I think it might have been Bruce Armstrong, or Eugene Chung many years ago. Can they really expect to just use practice squad players all the time? Let`s get some help for Matt Light. Now, I don't know if those players are rated high with the Pats or not....But if they are I think they really need to go in that directionShane C.
Can you really expect to keep using practice squad players? Why not? I have always thought the line would start to play to its resume at some point, but I am past that now. Offensive line coach Dante Scarnecchia has proven through three Super Bowl runs that he can make due in this system with what he's given and put a winning group of five on the field. With that said, I definitely think the team will add a tackle at some point on draft weekend, even at 32 if the value is there. And to answer your question, Pat Harlow (1991) was the last tackle the team selected in the first round, although Belichick and Co. did use their first selection in 2000 (46th overall) on Adrian Klemm.
Andy Hart
In a article on Mike Nugent, the Buckeye´s All-American kicker it said that even though he is the best kicking prospect to enter the league in ten years, even teams interested in him are hesitant to use a first day pick on a kicker. My response is .....Why? Why do teams put such a low value on excellent special teams players, especially kickers who are so important. They score a bigger proportion of their team's points than any other position. They have to hit winning field goals in close games, in bad conditions and in hostile environments. How comfortable is it when Adam Vinatieri trots out there for a big attempt. Look at the poor Jets, who had TWO chances in the last minutes of their playoff game against the Steelers and missed both. A great kicker turns an 8-8 season into a 10-6 season and a playoff birth. Teams seem willing to find any slouch they can off the scrapheap and damn the outcome. Even punters, who I recognize rarely score points, can make momentum swinging plays with a great punt. The best prospect in ten years doesn't deserve a pick in the first three rounds? Why is there so little respect for a good kicker. They are not easy to find.Jack Mooney
Jack you sort of answered your own question. Vinatieri is probably the best kicker in the game today and he's a guy who was undrafted out of South Dakota State and played in the World League before earning a spot in New England. He's as clutch as they come, but that didn't earn him a draft day call. Kicker is such a fine skill that has to be honed over years and many times that results in guys going from the unemployment line to NFL success. While the Raiders used a recent first-round pick on a kicker I don't think that will ever become the trend. The leap from kicking in college to kicking in the pros, along with the changes in the hash marks, uprights, tees and rules means an even greater adjustment than most players face. Again, it is what it is.
Andy Hart
Belichick just gave President Bush one of his personal gray hooded sweatshirts that are so famous, making it even more of a collector's item. How come your Pro Shop doesn't carry it? What do we need to do to get Reebok to make some more?Jason Jarvis
The Pro Shop does carry the sweatshirt; it's just out of stock. They expect to have plenty more of the ultimate Belichick fashion statements available later this summer. Then fans across Patriots Nation will once again be able to dress like their ultra-successful leader.
Andy Hart