I'm hoping Paul answers this one based on your "Make you Case" this week, because I'm on Team Perillo for Tebow. Belichick has a reputation for putting players in position to succeed. Wouldn't Tebow make a great third-string QB? He's known for being a mobile QB in college, which would help us on the scout team in practices with the league trending that way. He's got insight on the Jets playbook he can provide. And wouldn't it be a great tack in Rex's foot to throw him in there for a Wildcat play and show him how it's done?*
*Michael DaCosta
I hate to disappoint you, Michael, but I never said I wanted Tebow on the Patriots; only that I thought Belichick might sign him at some point. And now you get your wish. I don't see the value in Tebow that you do, although you do offer some interesting points with regard to his use. I believe you are right in that he could help in practice as a mobile quarterback who could prepare the team in practice when they go against a team that runs the pistol or some other version of a running quarterback, although he's not nearly as fast or quick as many of those quarterbacks. I also agree with the notion that Belichick would find a way to keep him from being a distraction. But the bottom line to me is he can't throw well enough to be an NFL quarterback so I'd rather not waste the time.
Paul Perillo
While we all appreciate the work you do, can we please stop having these "Should Tebow be in New England?" discussions every other day? You guys complain about the Tebow media circus all the time, and then continue said circus. I've never seen a non-player get so much coverage since Brett Favre's retirement. Surely there are much more important Patriots-related topics to discuss. For example, how is [Alfonzo] Dennard doing? I heard he was carted off the field during OTAs.
Andrew W.
If we had anything to update regarding Dennard's progress we certainly would. He appeared to injure his shoulder and was carted off. We haven't seen or heard from him since. Perhaps we'll receive some updates on his condition between now and training camp, but injury information in Foxborough doesn't exactly flow freely. But we will be sure to update everyone with any further information as soon as possible.
Paul Perillo
Why NOT keep QB Mike Kafka on the team, too? The total roster had room to do so.
John Moore
Obviously the coaches felt Kafka didn't have the talent to stick around, otherwise they wouldn't have let him go. Tebow will likely serve as a third quarterback for now and then Belichick will need to figure out the best way to use him and whether or not he's worth keeping on the team. But it's clear that Belichick did not feel Kafka was worthy of earning a roster spot so there was no need to keep him around if that's the case. I can say that Kafka was not at all impressive during our limited look at OTAs.
Paul Perillo
Hi everyone. Greetings from Istanbul! Just a short question, why isn't anyone counting in Justin Francis in next year's starting defense estimations? He can have the "second year boost" as much as everyone, right?
Baris Isler
I think most people, myself included, believe Francis is more of a part-time player. He showed some ability to rush the passer as a high-motor player last year and I would expect him to make some improvements in his second season, as you suggested. I'm just not sure he's suited as a full-time starter who should be playing over the likes of Chandler Jones or Rob Ninkovich at defensive end. A role in sub packages seems to be where he's best suited at the moment.
Paul Perillo
Another year, another group of talentless and subpar pass rushers (no John Abraham still, went with that cheap scrub from Cleveland instead) and outside receivers (Michael Jenkins? Really dude?) Is this just an organizational weakness? Kryptonite for Bill the GM that kills Bill the coach?
Liam McKnight
I think you're being a little reactionary toward to coach/GM that has helped engineer tremendous success. I believe the Patriots need some help at both pass rusher and wide receiver, but does this translate into Kryptonite for Bill Belichick? If so then how does the team manage to win so many games and generally advance deep into the playoffs every year? There are plenty of moves Belichick has made that I disagree with and there have been times I feel the team hasn't been as talented as it could have been if some of those moves had been different. Abraham is still a guy I'd like to sign and maybe he will eventually. Unfortunately it doesn't appear that there are many quality receivers who could be added at this point so the tight ends better be healthy and available down the stretch and in the playoffs because I'm not sure there are enough other options in the passing game. But overall I find it hard to complain about too much given this team's track record of success.
Paul Perillo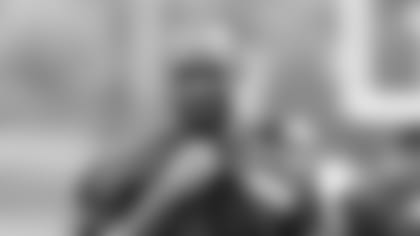 I heard I rumor that the Pats might move Chandler Jones to DT. Because the guy they drafted in the seventh round will be playing in his spot. I really hope it's not true
Matt Lucia
I wouldn't put much stock into whatever rumor you heard. Jones is listed on the roster at 260 pounds and he told the PFW crew he put on about 10 pounds of muscle this offseason. He looks great but even if he's now at 270 that's still pretty small to play defensive tackle full time. Jones will continue his role as the team's top pass rusher and hopefully enjoy a Year 2 jump and become a force off the edge. But I wouldn't expect to see him at tackle much unless it was part of some kind of gimmick sub package where the Patriots are trying to give the offense a different look. Otherwise, I expect to see him coming off the edge.
Paul Perillo
Hey, PFW. If I'm not mistaken, Andre Carter was out of the league last year, still mending that leg. Do you foresee the Patriots bringing him in at any point, be it for a supporting role or due to injury?
Dante Swinton
Carter actually played 12 games for the Raiders last season and finished with just 19 tackles and 2.5 sacks. He re-signed with Oakland and presumably with go to camp there. Carter was terrific for the Patriots in 2011 but is now 34 years old and I'm not sure there's much left in the tank. It's possible he'll be more effective this season now that he's two years removed from surgery to repair his torn quad but I wouldn't expect a huge jump.
Paul Perillo
Is it possible for a rookie to be signed and then released in the same year? Does his pay end right when he is released or does he get the salary for just that year?
Wyatt Hudson
Any player can be signed and released in the same year, by the same team or another team. There is no limit to the amount of times a player can be let go and be re-signed within the same season. In general players are not paid during the time they are released. Players are paid weekly during the season – they receive 17 game checks representing each week of the regular season. For vested veterans who have been in the league more than four years, once they are on the roster on the Tuesday prior to Week 1 they receive their entire yearly salary even if they are released later on. But rookies are only paid when they are still on the team whether it be the active roster or injured reserve.
Paul Perillo
With a host of running backs on the roster, who do you think will 1.) make the team 2.) have the biggest impact 3.) be the most valuable long term? Also, say that Rob Gronkowski were to go down with a season ending injury, who would step up and be a big impact player for the Patriots at that position? Aside from Aaron Hernandez the Patriots don't really have that big time play maker at that tight end position. We really needed Gronkowski in those tough playoff games last year. Maybe if the patriots can develop/ bring in a great tight end it will take some of the pressure off Gronkowski to come back.
Corey Harrigan
I feel the two key running backs are Stevan Ridley and Shane Vereen. The Patriots drafted both in 2011 with high picks to be the future at the position and now is the time for both to carry the load. Ridley obviously had a strong season last year and I expect him to continue that solid play as the lead back in 2013. Vereen showed flashes of what he could do late last year and in the playoffs. I feel he will represent an upgrade over Danny Woodhead as the versatile option out of the backfield as both a runner and receiver. From there Leon Washington should earn a job as another third-down type and special teams player. He will get plenty of opportunities as a returner. The questions from there fall to Brandon Bolden, LeGarrette Blount and whether or not the team wants to keep a fullback. I believe Bolden and Blount will fight it out for one roster spot with Bolden getting the edge if he's healthy. So far he hasn't practiced, reportedly due to an ankle injury. Blount is a big back and could be valuable as an extra option near the goal line, but he's had problems holding onto the ball at times in his career so perhaps that's not the best way to use him. Two fullbacks are currently on the roster – Ben Bartholomew and James Develin. Develin spent time on the roster and practice squad last season so he would seem the logical choice should Belichick opt to keep a fullback. My guess is Ridley, Vereen, Washington and Bolden will be the four backs on the roster to open the season.
Paul Perillo
With the personnel moves looking like we are going for speed and athleticism of defense, will we see more use of psycho packages? And have we had any success with this model in recent years?
Paul Jones
I could see Belichick implementing some different personnel groups trying to utilize some of the young legs the team has recently acquired. I'm not sure exactly how it will all unfold but we saw some different looks last season with Jermaine Cunningham and Justin Francis lined up inside with Chandler Jones and Rob Ninkovich coming off the edge. I could see Jamie Collins perhaps tossed into this mix with his tremendous speed and athleticism. I don't know exactly how you would define a psycho package but finding ways to get more athletes on the field is a good problem to have.
Paul Perillo
Patriots decided to lock two young talented TEs, Gronk and Hernandez to long-term contracts long before their rookie contracts expired, and paid a lot of upfront money to both players. Patriots don't do that often, and I wonder if they feel being burned by the injury bug hitting both players and that may affect the organization locking young and talented players in the future?
Stan C.
I don't believe the Patriots are regretting those deals at all. In fact, I don't believe either player's contract is all that exorbitant. They are young, talented players who gave up free agency early in exchange for signing long-term deals. Both sides benefited greatly from the early signings. Obviously both are dealing with some injuries and that's not ideal, but I believe the team would gladly make the same move in the future in presented with a similar situation. I know I would.
Paul Perillo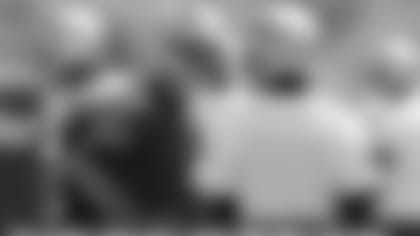 We hear all this talk about Josh Boyce and Aaron Dobson making an impact on the already stretched thin offense. That's great to have. However, let's talk about Mark Harrison. I knew him in high school and college and know of the impact he can have. What are the chances he makes the roster?
Loreto Quintiliano
Well, first Harrison has to get healthy. He failed his physical with Chicago because of a broken foot and he hasn't done anything on the field as of yet in New England. If he can get healthy in time and compete in training camp, then perhaps he has a shot. The more likely scenario would be to see him start the season on some kind of list and then hopefully develop well enough to warrant a promotion to the active roster. He could start on PUP and then be a candidate to be activated after six weeks, or he could simply wind up on injured reserve and basically have a red-shirt year. At this point we haven't seen him do anything so it's really hard to project how Harrison might fit in.
Paul Perillo
I just wondering what you guys think will happen to Aqib Talib after this year is done. Do they re-sign him long term or is done?
Randy Botelho
This is a question that would probably be better to answer at the end of the season. At this point we have no idea how Talib is going to fare this year. He dealt with some injuries last season and missed some time. If that happens again perhaps the market won't be quite as strong for his services. He could also enjoy a great season, make the Pro Bowl and help lead the Patriots defense to a resurgence of sorts. If that happens his price tag would probably go up. My guess is Talib signed a one-year deal because he wants to be a free agent again quickly and plans to cash in. I don't believe that will be in New England, but like I said, a lot can change between now and next March.
*Paul Perillo