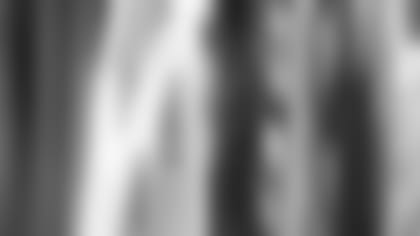 ]()
            **Wooooooooohooooooo! Football is back!  I feel like Ted Washington walking towards a box of donuts!  Onto my question, with 3 solid TEs, why did the Pats pick up one more?  It's not like [Matt] Cercone is going to make the team.**  

Greg Hines
Boston, Mass.
I like your enthusiasm. That's what we are looking for. And then you lost it by asking about a camp body. Too bad. But you are right, I don't think there is much of chance of Cercone making the team. The only reason I could see for signing him is the fact that Ben Watson remains unsigned and may still be dealing with the Achilles injury that sidelined him during mini camp. If the team has plans to use two and three tight end sets often this year, the coaches have to have enough bodies to put out there for reps during training camp.
Andy Hart
Hey guys, getting pretty exciting as we get closer. Just want to be sure of something. Is it 8 men on the practice squad? And how many allowed on the physically unable to perform list? Thx. keep it up!!!!!!!!
Allen
Phoenix, Ariz.
You are correct, Allen, the practice squad was expanded to eight. As far as PUP, I don't believe there isn't a limit. To qualify players must fail their physical at the start of camp due to an injury sustained in a previous season while under NFL contract. But as long as the players in question fulfill those PUP requirements, the team can have as many players as it wants to pay on the reserve/PUP list.
Andy Hart
More of a what do you think of this than a football question but since there is always talk about the BB, Nick Saban connection what do you think about this since Saban has yet to take an NFL job. In the coming years, after winning a few more super bowls, BB decides to hang up the clipboard move to the front office and hand pick Saban to be the new head coach. I don't want to see the day that BB retires but I think this would be the next best thing. Go Pats! Keep up the good work on PFW and in my opinion the stupid questions are a good laugh so keep answering them.
Steve-o
Chapel Hill, N.C.
That is an interesting and timely question. I recently spoke with Belichick and Saban about coaching for a feature that I did in the latest Patriots Football Weekly. While I am not going to pretend that those conversations gave me any insight into the answer to your question, I can offer my educated opinion. I think the someday Saban is going to make the jump to the pros and will try and run his team in a similar manner to what Belichick has done in New England. And as a defensive-minded coach I think Saban would fit here. But the one thing about your scenario that would both me, and would really bother me if I were Nick Saban, would be the fact that Belichick would still be overseeing the operation. To me that sounds like the situation Belichick left with the Jets with Bill Parcells. I am not sure he would try to work a similar situation with one of his best friends in coaching. I also don't see Belichick moving into the front office. I think that when the time comes and he decides that he no longer wants to walk the sidelines, he walks away and never looks back.
Andy Hart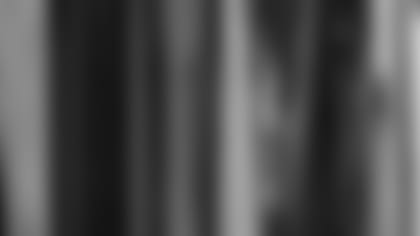 **I am very excited about the young group of receivers we have in camp. I have been a huge Troy Brown fan over the years but think his time as the "go to" guy is limited. Deion Branch had a great sophomore campaign which was punctuated with a monster game in the Super Bowl. David Givens seemed to catch fire during the last few games of the season and had a knack for getting into the end zone. I understand that the Patriots purposely spread the ball around to a number of receivers, but do you think one of these receivers will emerge as a number one guy? In my opinion, Givens may be a more reliable possession receiver and Branch is more of a complimentary threat. Let me know what you thoughts are on this matter…. Thanks for answering my question!**  

James Laplante
Quincy, Mass.
While I personally think Givens is the best all-around receiver (something I have been telling Paul and Bryan for more than a year), I am not sure we will see a true number one receiver in New England in the near future. I think the coaches like the fact that they have a group of guys that can all contribute on a weekly basis and don't just have one player looking for his 10 catches per game. I really believe the days of a 100-catch season in these parts are gone for a while, and that is not necessarily a bad thing. Tom Brady has the option of going to any receiver on any play and good things can happen.
Andy Hart
As a forever Pats fan, and long time NFL fan (Boston Yanks 1948,49)I am really enjoying these current Patriots. I have a few questions, but I will start with one.What happened to the crowd noise penalty? At one time the home team got a five-yard penalty if they could not quiet the fans. Now the players encourage the noise.
Larry Fisher
Littleton, Mass.
Boston Yanks? You are a far more historically knowledgeable football fan than anyone here. Well, maybe Grandpa Perillo would give you a run for you money, but it would be close. As far as the crowd noise rule, it is still on the books. Essentially the referee will give two warnings over his microphone before penalizing the home team. The penalty can be the loss of a timeout, if available, or a five-yard penalty. After the first instance, the referee will give just a single warning before a penalty can be issued.
Andy Hart
Coaching changes often scare me.John Hufnagel left the position as Patriots Quarterbacks coach to become Offensive coordinator for the NY Giants in February, but I don't know very much about his replacement, Josh McDaniels. What prior experience does McDaniels bring and what impact will this coaching change have? Do you think the recent signings of veteran quarterbacks as potential backups is an attempt to mitigate the transition to rookie coaching at that position?
I am not worried about McDaniels' promotion to quarterbacks coach. He has been with the team since 2001 in various roles, including personnel assistant and coaching assistant. Belichick has obviously been impressed with the young coach's ability and work ethic. He is a system guy who has spent all his NFL time under Belichick. While he may not have the experience or knowledge of a guy like Hufnagel, I think he makes up for that with an intimate knowledge of the current system and personnel. And as far as the signings, I think Kittner and Miller are more about depth and potential on the field than anything to do off the field. And remember the Patriots actually went without a quarterback coach for two seasons from 2001-2002 following the death of Dick Rehbein. In that time Belichick and Weis shared those duties, so in a worst-case scenario the same thing could happen again if McDaniels were to fall behind in his duties. But I wouldn't worry about that. McDaniels is a good, young coach who is swiftly working his was up the ladder.
Andy Hart
Hey, guys. I can't wait to see my name in print next to such distinguished names as yours! Anyway, I get the impression that Belichick would be a great politician because everything he says is so carefully worded. It seems to me that, no matter who he's talking to, he's sending a message to his players. Everything he says regarding a player is qualified. For example, a player could be AFC Offensive Player of the Week and BB would say something along the lines of: "I think he had a decent game. It was a long way from perfect and there some things he's got to improve on but, overall, I guess it was OK."Is Belichick always conscious of the message his players get from him via the media or is that just the way he talks? Thanks in advance.
If nothing else, Belichick is always very conscious of every word he says and what message he might be sending his team. That is why he is so careful and cryptic when dealing with injuries, personal issues and player performances. His approach can be very frustrating from a media, and even fan's perspective, but I don't think we can argue the results. Belichick has built a strong, tight-knit team and organization that is on top of the football world. Much of that has to do with the calculated efforts, down to every spoken worked, of the man running the show at Gillette Stadium.
Andy Hart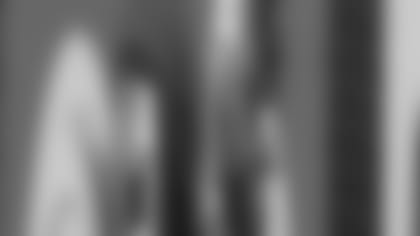 ]()
            **I've heard some evil rumors over the internet lately that Corey Dillon is out of shape. Any truth to this rumor. Also I've heard people saying that Wilfork is a young Ted Washington or at least has the potential to possible be even better. What do you guys think? I know your not psychics, but give me an honest answer. Thanks. Lifelong Pats fan born in Orlando.**  

Chris Gagne
Orlando, Fla.
Relax Chris, because based on what I saw of Corey Dillon in mini camp he is anything but out of shape. Dillon is much more of a physically dominating specimen than I expected. The guy is stacked – I mean he has the arms, the legs, the calves – he looks the part of a professional athlete. While this doesn't guarantee he will be a good running back, I don't think we have to worry about him being out of shape at this point in his Patriots career. I think that Wilfork has the potential to be a very good NFL player, maybe even better than Washington but in a different way. I am not sure he will end up being the blocker-eating, nose tackle force that Washington is, but I actually think Wilfork could have an even greater playmaking ability if he reaches his upside potential. That said, the jump to the pros is huge and the first thing I would like to see if Wilfork get on the field with the first defense and show he belongs. It's all about baby steps and improvement, but the potential is there.
Andy Hart
Why would the Pats decide to sign a QB (Miller) who wont be ready until September? If he can't compete in training camp how do they know if he will work out.
James
Woonsocket, R.I.
One word James, insurance. Miller gives the Patriots a veteran, experienced quarterback with starting experience in the league who will be ready at or around the start of the regular season. If all the Rohan Davey hype ends up being a Michael Bishop-like dream based in Berlin then Miller becomes an option. If Davey is the real deal and your backup, then you cut Miller loose with nothing lost. It's a win-win if you ask me.
Andy Hart
There is simply no play more frustrating to me than the fullback dive. Please ask Coach Belichick or Weis about it , does it have any purpose other than to keep the defense honest? or are there times when they actually think its gonna get some yards? Seems to me all you are doing is wasting a blocker by handing it to him at all. So I would love to hear a coaches reasoning about this. Thanks.
Lance Myrdek
Weare, N.H.
Lance, weare are you coming from? The fullback dive is one of the most exciting plays in football. My boss, Fred Kirsch, thinks so too. But realistically it isn't a play that is designed to gain a lot of yards, other than maybe moving the chains. You are right, the goal is to keep the linebackers honest, maybe try to hit a quick hole or, at the very least, toss the fullback a bone. I mean after blocking all the time everyone likes to carry the ball once in a while. As a former freshman high school fullback and a fan of guys like Marc Edwards, Fred McCrary and even Jeff "Jurassic" Paulk, I plead you to give the fullback some love.
Andy Hart
As a person stationed in Alaska I am truly grateful for your column. Whatever that bonehead was crying about is a not a fair representation of how most Alaskan Patriots fans think or feel. Majority of us in Alaska are avid readers of your ask PFW column and enjoy the humor that you guys throw at us. So pick away, and one question: obviously the early favorites to represent the AFC in the Super Bowl this year are the Pats, who do you guys feel has the early advantage going into the season for the NFC to be in Jacksonville at the end of the year ?
Kevin Gingras
Eielson Air Force Base, Alaska
As an Air Force guy you will appreciate the fact that I am shooting for the stars here and I am going to make some bold predications. I am going with two sleepers from the NFC North, the Minnesota Vikings and the Detroit Lions, to surprise in 2004. I have always liked the Minnesota offense and maybe this year they can stop a team or two on defense. As far as Detroit goes, I think they are one of the most exciting young teams in football. They will surprise people and if they get a couple of bounces a Detroit Lions/Jacksonville Jaguars Super Bowl is not out of the question. (Bring on the emails questioning this prediction.)
Andy Hart
Hey guys, I was just wondering if the Pats had any talks with some free-agent linemen like the guys from Miami (Nails, Dixon, and Ruddy) because that seems to be the only real weakness on this team, and that's not even that bad because they all have playoff experience. A little more depth can never hurt. PS: Mary-Ann wants Bryan with a Y's number she's sick of the professors attitude.
The Skippa
Bristol, R.I.
Skippa, I haven't heard anything as far as the former Miami linemen. I do think there is a good chance the Patriots will add a veteran lineman at some point during the preseason, but I don't really have a clue as to who it will be. Mary-Ann, (who by the way would always lose out in my book to Ginger in the age-old debate) Bryan is married. And much like the professor, he too is quite a know-it-all.
Andy Hart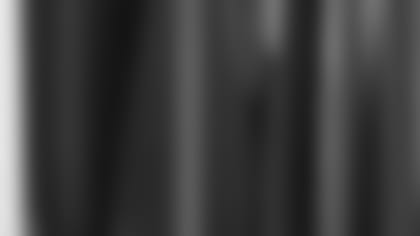 ]()
            **Do you think the Patriots should have gotten a LB in the draft for ageing LB's like Roman Phifer, Ted Johnson, Willie McGinest, Larry Izzo, Don Davis and Tedy Brushci? They're all still good, but some of them aren't going to be around in a few years**  

Paul
Boston, Mass.
Fans are never happy. I mean you only have so many picks heading into the draft and the team came away with a new running back, a nose tackle, defensive line help, secondary help, an athletically gifted tight end and a potential back of the future. Not to be harsh, but you can't take all the players and the team obviously felt there wasn't good value with the available linebackers at the time of the selections. But I do agree that LB is a spot that could use an infusion of youth in the coming years. Right now the only real young players there are Tully Banta-Cain and the work-in-progress of Dan Klecko. Both players have a lot to prove before they can even be speculated about as potential defensive contributors.
Andy Hart
Dan Klecko is clearly an awesome specimen that comes from good genes; however, he doesn't seem to have a home. Do you foresee him winning a starting role in the near or late future and where would that be? Defensive End, Defensive Tackle, Outside Linebacker, Fullback, or carrier utility player.
Jeff Clark
Vestavia, Ala.
Right now Klecko is taking the bulk of his defensive reps with the inside linebackers and I think that is the spot in which he must prove his value to maintain hopes of a long, productive NFL career. I am sure that Klecko could get by for a few years as a jack-of-all-trades, but sooner or later those guys are pushed out by younger players. I think Klecko's long-term future is at linebacker so it will be interesting to watch how he does in preseason action at that position. Ideally, as many people have suggested, he becomes the next Tedy Bruschi. But that isn't as easy as Bruschi has made it look and Klecko still has a lot to prove.
Andy Hart
A part of one of your responses last week was: "There is no financial risk with either player and both can be cut without cap charges." My question is what "non cap" compensation (if any) is paid to training camp participants who don't make the team? Thanks keep up the good work.
Norm
Hampden, Maine
Veterans are paid a $1,000 per week per diem during training camp that is bumped up to $1,200 during preseason game weeks and ending one week prior to the team's first regular season game. Rookies are paid $750 per week throughout the preseason. Once the preseason ends the players' contracts kick in with subsequent game checks on a weekly basis.
Andy Hart
There has been much talk about the possibility of both coordinators leaving for head coaching positions next season. Now, I know with regards to Romeo leaving there has been much talk about Eric Mangini taking over, and thus the same defensive system would be utilized since the Belichick regime has been in Foxboro. My question is, if a new offensive coordinator were brought in from outside the organization would that mean a new offensive system would be brought in as well? Which is more likely, would Brady and the offense have to learn a new system, or would the new coach have to come in and learn Charlie Weis' system that the players are comfortable with?
Ted Bibeau
New York, N.Y.
Based on talking to Belichick for a recent feature story in Patriots Football Weekly I would say there is a better chance that a new coordinator would have to fit within the current system. There is a chance that a new coordinator could be a guy that has worked in the Belichick system in the past and would have an easier transition into the current system, but I don't think Belichick would every bring in a new coordinator and install an entirely new system on either side of the ball. His current system, including the types of players they like to draft, has been proven to work and the loss of one or even two coordinators isn't going to change the philosophy or system in New England.
Andy Hart
I have a question regarding the reasoning behind the singing of [Kurt] Kittner. While I realize that he has more game day experience than Davey, his last year was awful stats-wise. Are the Patriots discounting some of what he did last season due to Atlanta's type of offense? I admit I'm a homer and don't follow other teams too much, hence my ignorance about Atlanta. Whaddaya think?P.S.Thank god for your column in the dog days of summer. There's only so much Tom Brady/Bridget Moynahan news once can take.
Mark Parsons
Wakefield, Mass.
You mean you don't like the daily updates on the Tom Brady soap opera? Can't say that I disagree. I think Kittner is a guy with experience, who, at the very least, is a fourth guy to take reps in camp and ease the load on the other three quarterbacks. He is more experienced, but I don't know that he has much of shot of making the team. While Patriots showed interest by putting in claims for Kittner on a few occasions, his roster spot would likely have to come at the expense of a guy like Davey or Kingsbury. While that isn't out of the question, I don't think it is likely at this point.
Andy Hart
I read PFW all the time but have never written before. This is my first time, so be gentle with me. I'm one of the few True-Patriots fans (that I know of) up here in Toronto. There's lots of bandwagon-jumpers who just want a chance to cheer for a winner because Toronto is mostly a pathetic, pseudo-sports city that deserves the crappy pro teams we have up here. I'm sorry. I just got a parking ticket and am still a little upset. Here's my question: What draft picks does the team hold for the 2005 draft? I know this is somewhat premature but like I said, this is my first time.
Rocky
Toronto, Ontario
As of right now the Patriots have just the customary seven draft picks, one in each round, for the 2005 draft. But while we are at it, who do you like in next year's class? Have you devised your top 100 yet? Who is on the rise? Falling? Come on, you must have something for me.
Andy Hart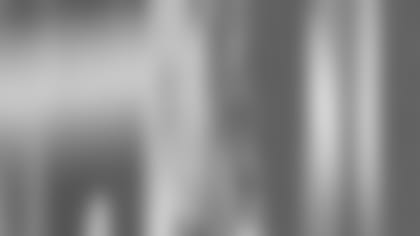 ]()
            **I was just curious to see if anyone at PFW saw the Dan Patrick of ESPN and Peyton Manning interview. Can you believe the ego on that guy, to say he feels he is the best QB in the league. He hasn't won anything big and never will. I can't wait until 9/9/04 when the PATS stomp him into the ground. What are your thoughts on Manning's thoughts about himself?**  

Keith
Marshfield, Mass.
The nerve of some people, one of the best athletes in the world thinking that he is good. What has this world come to? I mean seriously, I don't think Michael Jordan ever thought he was a very good basketball player. Elite level performers don't usually have any confidence. Those Mannings, some nerve. Seriously, I think we need to get off Manning's back a little bit. He is a great quarterback who hasn't won the big game yet – nothing less and nothing more. Dan Marino anyone?
Andy Hart
With such a deep roster, does that put guys like Pass, Cherry and Davis on the hot seat since they are special teamers and not much more? Chatham has value as an OLB and Izzo is an elite special teamer and can play some ILB in a pinch, so they seem like locks. But with guys like Klecko and Banta-Cain playing special teams and potentially emerging at LB, they seem like more well rounded players who will stick opposed to one dimensional special teamers. My point is that with such a deep roster, will guys who are suited for just special teams get flushed? How do you see this shaking out?
Bob
Watertown, Mass.
To quote one quasi-famous Boston media personality, "I don't think there's any question about it." I think guys like Pass, Cherry and Davis could be in a fight for their jobs. If young players including Klecko, Banta-Cain, Reid, Scott, Cobbs and others can show solid special teams ability then the higher priced, limited-value veterans could be on the lookout for work.
Andy Hart
Hey guys, keep up the great work. As with most of the other fans who are forced to live in the far outlying areas of the Patriot Nation, you guys are one of the best sources of information on the best team in the NFL. Well, enough pandering, here is my question...I have been a big fan of Otis Smith since the Pats picked him up. I feel that he was an excellent contributor in the defensive backfield. I was extremely disappointed to see that he was cut, and am surprised that I have not been able to find any information on someone else snatching him up. Why was he cut? Was it a cap move, or is there something else? Is the "something else" something that would explain why he has not yet been signed elsewhere?
My understanding is that Belichick and Smith decided that the veteran would be facing an uphill battle for a roster spot and reps in New England and that maybe it would be better to go their separate ways now. Smith didn't want to get to the point in training camp where he was wondering about his role or lack of reps and by being released now he has a better chance to catch on with another team. In the end I think there were just too many bodies in the secondary and Smith realized he might end up on the outside looking in.
Andy Hart
One of the PFW mini-camp articles included a Belichick quote that ended "..That's just the way it is." I thought this quote captured the nature The Coach and his laser like focus on the importance of pragmatic preparation. My question is, when will Belichick's book, hopefully titles "That's Just the Way It Is" be released? Seriously, with all the bogus books out there, will we ever see Belichick coded for the masses? I know what you're thinking. A book/ We can't always count on even a quote and you want a book? Yeah, I do. I'm a Patriots fan and I've learned to have high expectations. Speaking of information that is difficult to extract (that's why you guys get the big money?) do you have any indication of how Adam Vinatieri's back is feeling? Oh, and who shot Kennedy?
Jay Johnson
Concord, Mass.
Former Boston Globe columnist Michael Holley is working on a book that was tentatively titled "Belichick: The Genius of Bill Belichick and How He Built a Super Bowl Champion." The book is due out this fall and considering Holley's unprecedented access to the team over the course of the 2002 and 2003 seasons, I would expect it to contain plenty of behind-the-scenes information that fans such as yourself will find extremely interesting.
Andy Hart
With the expenditure of a draft pick on R. Bailey placing what seems to me to be a little extra pressure on this decision, is there any early indication of whether he will be a starter, and if so, in what position?
Jason
Mansfiel