We're not falling for it.
Seriously, how many times have we seen this before?
Last year in the Divisional Playoff Game in San Diego, it was used as a two-point conversion, as it was in Super Bowl XXXVIII against Carolina. Several other times over the years in regular season contests, too, the Patriots have run this play.
You can't blame the Jacksonville Jaguars, who must have been thinking they knew what was coming. After all, almost everyone who saw the New England Patriots' third touchdown this past Saturday night thought the play was stuffed no sooner than it had been snapped.
See, when the Patriots are in short-yardage or goal-line situations, they frequently line up QB Tom Brady in a shotgun formation with RB Kevin Faulk flanking him.
Every so often, though, C Dan Koppen snaps the ball not to Brady, but directly to Faulk, who shoots through whatever hole he can find in the Pats offensive line. Brady, meanwhile, is busy making a leaping, spinning effort, tossing his arms up in the air, to convince the defense that the ball had gone over his head.
More often than not, the play works, and Faulk picks up the first down, touchdown, or two-point conversion.
So, when the Pats broke the huddle with just under nine minutes left in the third quarter, they set up in a familiar looking formation. On first-and-goal from the Jaguars' six-yard line, Brady took his place in the shotgun, with Faulk to his right.
"It was a play [the coaches] came to the meeting with and said 'Hey look we have a new play that we want to work on.' And we worked on it," Faulk explained later in the Patriots locker room. "It looked pretty good in practice and we put it out there tonight and it was effective."
Here's how it unfolded. At the snap, Brady did a 180 – jumping, tossing his right arm above his head, and spinning around to face the opposite direction. Simultaneously, Faulk darted to the left, across Brady's body, and into the waiting arms of several Jacksonville defenders, who assumed he had taken the direct snap.
But they were wrong. Brady had the ball in his left hand, which is why only his right arm shot up over his head. With his back now turned to the defense, Brady paused for a second to let Faulk's fake carry run its course.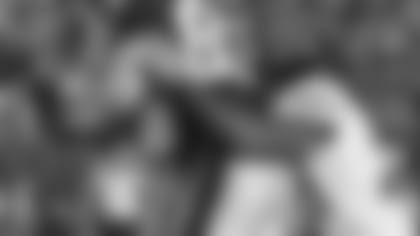 ]()Then Brady wheeled around to scan the end zone for an open receiver. He first looked right, perhaps to draw any sharp-eyed Jaguar defenders in that direction. A split-second later, Brady looked left, where he spotted a wide-open Wes Welker in the back of the end zone. Brady zipped a pass, just over the outstretched arm of a Jacksonville player, and into the hands of Welker as another Jaguar bore down on the wide receiver.
The score put New England ahead to stay as they upended Jacksonville 31-20 to advance to the AFC Championship Game this Sunday in Foxboro.
After the game, many were still awed by Brady's legerdemain – including the QB himself.
"Yeah, I'm looking for my Academy Award on that play," he joked in his post-game press conference.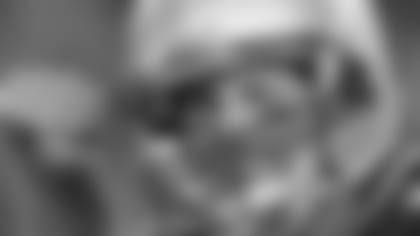 ]()"We worked on it the other day, and for the first time. We just kind of put it in on Friday and thought we had a shot on it. I think they bit on the run pretty good, and Wes did a great job. He's hard to find. He's five-foot-seven. [I] just had to drop it over the linebacker and he made a nice play to catch it. We call it double pop."
"I don't know what you would call it," Welker said, "but it was a play we felt we could take advantage of because of the aggressive plays by their safeties. I was able to get behind them and Tom was able to find me for the score."
Head coach Bill Belichick was pleased by the results.
"I thought it was well-executed and the faking at the line was real aggressive. And Tom hid the ball well, so it worked out well."
The completion was one of 26 Brady had on a night during which he had 28 attempts. His only misfires were two drops, one by Welker, the other by TE Benjamin Watson.
"He's pretty good," left tackle Matt Light said of his QB. "When you have a guy that can do that, it's good. When you have a group of receivers and a quarterback that work as well as these guys do, that's not unexpected. That's kind of the way that it is around here. Those guys have worked hard all year. This playoff game, going into it, they put in the hours.
"We obviously had an extra week of practice and they worked on all those little things to make themselves better. You know, [number] 12 is pretty good."
WR Donté Stallworth echoed Light's sentiments.
"Tom played great. That's nothing new for him. He shows up to every game. He works hard, and that's the reason that he's the MVP of the league this year."
But after what we witnessed on Saturday night, is there anything Brady could do that would surprise anyone?
"Yes," LB Tedy Bruschi declared, obviously setting up for a punch line.
"A 50-yard touchdown run would surprise me," he laughed.