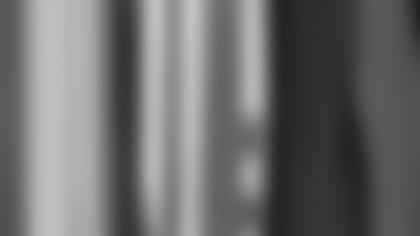 ]()
            Despite what some Patriots fans may think, the cornerback position in New England has been rather strong in recent years. Between Pro Bowler **Ty Law** and playmaking veteran **Otis Smith** the Patriots have had two players that have consistently been healthy and put in relatively solid performances.  

But nothing lasts forever, and last season Smith's play was a bit inconsistent early in the year and then he missed the end of the season with a pectoral injury. So much like they have done in recent years, the Patriots brought in a veteran corner in free agency, likely with the idea that he will compete with Smith for the starting job opposite Law. Because despite growing salary cap concerns and the fact that Law is aging a bit, he is still one of the best shutdown cover men in the game and will be expected to handle opponents' number one receivers for the Patriots again in 2003.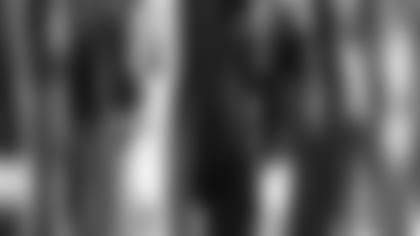 ]()
            In **Tyrone Poole** New England gave somewhat significant money, a $1.8 million signing bonus, to get an experienced, seven-season veteran who has started 89-of-108 career games played with the Panthers, Colts and most recently the Broncos. While the 5-9, 188-pound former first-round pick out of Fort Valley State did not participate in the Patriots offseason program this spring, something that could have sped up his acclimation into a complex New England secondary, the veteran is still expected to compete with Smith for the starting job or at the very least the nickel back spot.  

After Law, Smith and Poole, the drop off in experience at cornerback position is pretty dramatic. Other than fourth-year veteran Antwan Harris, who has seen time at both corner and safety in his first three seasons, there isn't a lot of NFL experience in the group fighting to fill out the roster spots. Third-year player Leonard Myers and rookies Eugene Wilson and Asante Samuel lead the youthful but potentially talented group. The 5-10, 195-pound Wilson, the team's second pick in April's draft, has impressed the coaches in his short time in New England. The former Illinois star saw significant reps in mini camp with the first unit and could be a viable option for playing time this fall.
]()
            The 5-10, 185-pound Samuel has impressed as well, although he may face a bit of a larger jump to the NFL from the level of talent he faced in college at Central Florida. Samuel also got a few reps with the first units in camp, seemingly seeing time over the veteran Myers. In his third season in a Patriots uniform, Myers may need a strong training camp to continue to be considered a future option at corner in New England. Myers filled in for Smith late last season and didn't exactly sparkle. While he missed training camp a year ago with groin injuries, Myers probably needs to use this year's camp to prove worthy of remaining on the roster, especially considering the talented two rookies the team brought in this spring.  

The final two corners currently on the roster are fourth-year man Ben Kelly and second year player Dyshod Carter. The 5-9, 185-pound Kelly has spent each of the last two seasons in New England, but saw little playing time and each year ended on injured reserve. Carter spent the spring playing in NFL Europe, where the 5-10, 195-pound former practice squad player started about half the season for the Scottish Claymores. Both players will be facing uphill battles for roster spots when final cuts are made following training camp.
Today's first public training camp practice is tentatively scheduled for 3:00 p.m. on the practice fields behind Gillette Stadium, but because of the severe weather in the area and the potential that practice will be moved to the Patriots FieldTurf practice facility and in turn closed to the public, fans are urged to check the training camp info page here on Patriots.com or call the camp info hotline at 508-543-1776 before heading out to attend practice