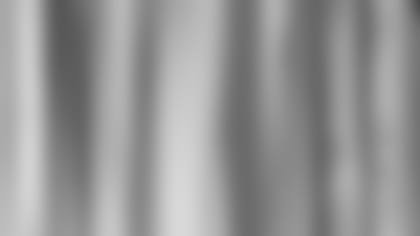 ]()
            Youthful. Inexperienced. Question marks. Those are all words that could be used to describe the Patriots group of defensive linemen as we head into training camp. While experienced veterans like **Bobby Hamilton** and **Anthony Pleasant** will likely remain consistent contributors in 2003, a youth movement led by third-year Pro Bowler **Richard Seymour**, second-year nose-tackle-in-the-making **Jarvis Green** and rookies like top pick **Ty Warren** and fourth-round selection **Dan Klecko** will certainly have a strong impact on the defensive front.  

New England's switch to the 3-4 as its base front this season will certainly put a premium on the level of play that Patriots Head Coach Bill Belichick and defensive coordinator Romeo Crennel are looking for from whatever three players win the jobs up front. With the 3-4's focus on technique and two-gap responsibilities, those players must not only be physically able, but must also show fundamental patience in the way that they play.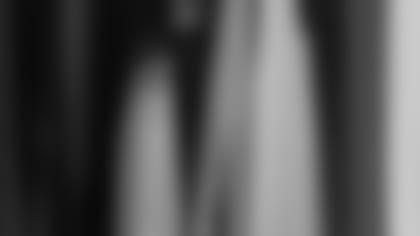 ]()
            One player who will without a doubt be on the field in some position is Seymour (6-6, 310). Playing mostly as a tackle in the 4-3 over the last two seasons, the 2001 first-round pick out of Georgia has proven to be New England's most dominant front-seven player. Seymour will start the season as the Patriots right defensive end in the 3-4, as Belichick has stated on numerous occasions this offseason that he feels Seymour's unique combination of size, speed and athleticism make him a multi-dimensional threat at that position. But the budding star also provides experienced insurance for the nose tackle spot, should the other options not work out. While a move to the nose would essentially be a last-ditch solution and likely come as a result of defensive struggles, Seymour's strong skills and versatility at least give the coaches options. With 100 tackles and 8.5 sacks in 29 games in his first two years in the league Seymour has proven he can be a productive disruption every time he steps on the field.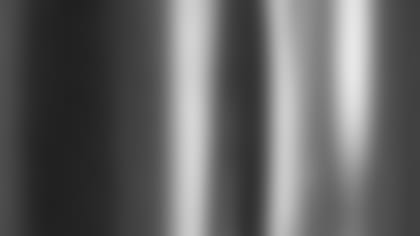 ]()
            For the time being other starting job at defensive end appears to belong to the eight-season veteran Hamilton (6-5, 280). Hamilton started 15-of-16 games played a year ago in action at both tackle and end, recording 55 tackles, two sacks and one interception. Having played in every game in each of last three seasons in New England, Hamilton makes up for any shortcomings in size and strength through durability and never-ending effort.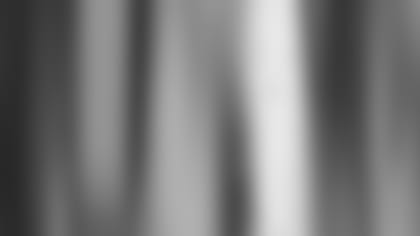 ]()
            A defensive captain in 2002 who started 11-of-14 games played at defensive end, Pleasant (6-5, 280) could see a bit of a diminished role this season. Should things play out as the coaches would probably like, Pleasant will serve more as a backup and rotating player in 2003, with both the abilities to still compete on the field at age 35, but also the experience to help guide some of the younger players in their early professional development.  

Though many believed in April that New England selected Warren (6-4, 300) out of Texas A&M with the intent of making him their nose tackle, the number 13 overall pick spent both rookie and mini camp working out at end. While Warren spent time at both the nose and on the outside in college, it appears Belichick would prefer, at least initially, to utilize his skills at end.
But much of the early speculation about positioning will become irrelevant if one of the list of young players that includes Green (6-3, 290), Ken Kocher (6-3, 315), Klecko (5-11, 283) and Ethan Kelley (6-2, 303) can't nail down the starting spot at nose tackle. As Crennel admitted earlier this offseason, the nose spot is a key one for any team looking to succeed in the 3-4.
"Just like in all of sports, when you talk about sports you talk about being good up the middle and the nose tackle is right in the middle of the defense," Crennel said during mini camp. "You have to be good at the nose tackle spot I think to be as effective as you need to be. We've got some guys who are lined up in there and some people will say that they are not nose tackles. Some people will say that we don't know if they are going to be any good or not, and that may be the case. That probably is the case because we have to wait until we put on pads to find out. But the thing that we do know is that these guys are good football players, they have ability and how they do inside, training camp will give us some answers to that."
Green, a converted defensive end who started 4-of-15 games played as a rookie last season, worked as the first nose throughout mini camp. His work ethic and eagerness to learn impressed coaches and teammates alike as a rookie, factors that could lead to his success in the move. He also has experience in the two-gap system from his time at LSU. But should Green not be able to make the transition, there is very little experience in the other options. Klecko, the undersized Big East defensive player of the year, would likely be next in line, followed by Kocher and Kelley, but all are serious questions marks. So as Crennel points out, if nothing else the Patriots will have a good deal of camp competition for the nose spot, at least pushing the participants to the height of their own limits.
Two other players who may be fighting for the likely eight or so defensive line roster spots are veteran Rick Lyle (6-5, 285) and rookie free agent defensive end Buck Rasmussen (6-4, 285). Lyle played in 13 games, including two starts, a year ago and finished the season with 20 tackles. While he brings nine seasons of NFL experience to training camp competition, he may face a tough battle from the younger players to retain his roster spot.
The Patriots officially announced the signings of rookie draft picks Dan Klecko, Asante Samuel and Ethan Kelley Tuesday afternoon. Terms of the three deals were not disclosed. With the start of training camp on July 23 a week away, New England has yet to sign seven of its 10 draft picks