Not since the departure of five-time Pro Bowl tight end Ben Coates following the 1999 season have the Patriots had a true weapon at the position. In the three seasons since then the team has had productive output from a number of players, but none have been able to truly give New England quarterbacks the option that Coates provided through the mid 90s.
Second-year tight end Daniel Graham has a chance to change all that.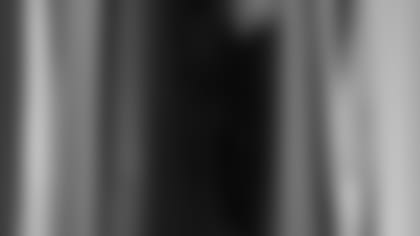 ]()
            Selected with the 21st pick in last year's draft, a pick obtained by trading up 11 spots in the first round, the 6-3, 253-pound Graham has all the physical tools to become both a safety blanket and a weapon for Tom Brady. While Graham showed flashes of the immense ability that earned him the John Mackey Award as the top collegiate tight end following his senior season at Colorado in 2001, his rookie season was marked mostly by injuries that eventually landed him on injured reserve prior to the season's final game. Despite the injuries, he finished his rookie campaign with 15 receptions for 150 yards and one touchdown in 12 games played. He had his best game of the season in November at Buffalo when caught three passes for 61 yards, including a season-long 31-yard catch-and-run.  

Now basically healthy, though he did wear a precautionary red, non-contact jersey during mini camp last month, Graham will look to make strides towards reaching the high expectations that many fans and media members have for him. According to Patriots Head Coach Bill Belichick, the talented young player has made strides in that direction this offseason.
"Daniel is doing well," Belichick said during mini camp. "I think he has had a good offseason. I think he is much more comfortable in what he is doing than he was a year ago. Naturally, a year ago he was just looking to find the field like the rest of the rookies. I think he is a lot more comfortable in the system. Tight end is a position where there are a lot of moving parts. There are defensive linemen, linebackers and safety blitzes. There are a lot of things that happen around that position in terms of the configuration of the defense and the scheme and so forth. I think he is a lot more comfortable and more confident. I'm looking forward to seeing him in training camp this year. I think he is looking forward to it too. I know he feels a lot better about what he is doing."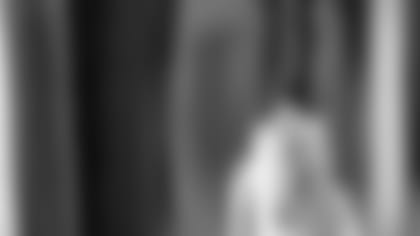 ]()
            That said, Graham has yet to even win the starting job in New England. That nod went last season to veteran free agent addition **Christian Fauria**. Despite splitting playing time with both Graham and the now-departed Cam Cleeland, Fauria put up rather impressive numbers, specifically in the red zone. The 6-4, 250-pound, eight-year NFL veteran caught 27 passes for 253 yards and a team-best 7 receiving touchdowns, actually giving the former Seahawk the best touchdown-to-receptions ratio of any receiver with at least 20 catches in the NFL. Fauria started 13 of the 16 games he played in and will once again head into training camp atop the depth chart.  

After Graham and Fauria, both virtual locks for roster spots, the competition for the potential third tight end is a bit more hazy. 10-year NFL veteran Fred Baxter, added to the roster to replace Graham for the final game last season, has the experience edge, although young players Spencer Nead and Rod Trafford will also get a look. The 6-4, 259-pound Nead was taken in the seventh round of this April's draft out of BYU. He put up decent numbers, 62 catches for 715 yards and six touchdowns in two seasons with the Cougars, but appeared to be a bit of a project in rookie and mini camp. The 6-3, 250-pound Trafford is also a developing talent, having just finished a season in NFL Europe. Used more as a blocking tight end in his college career at South Carolina, he caught 18 passes for 223 yards and one touchdown this spring for the Scottish Claymores.
Regardless of the competition for the third spot, with Fauria and Graham sitting atop the depth chart the Patriots have two viable options that are legitimate all-around tight ends. Whether or not Graham can develop into the explosive player that many believe he can become is the biggest question mark surrounding the Patriots tight ends entering training camp. A healthy, confident, productive Graham playing to his high level of athletic ability could make the other weapons of the New England offense that much more potent