Patriots fans can now mark a date on their calendars for the 2001 training camp. The first workout date open to the public will be Thursday, July 26, at 3:30 p.m.
Veterans are scheduled to report that day to Bryant College in Smithfield, R.I. The team will be in camp until Tuesday, Aug. 21 when it will return to Foxboro Stadium.
There will be a couple of twists to training camp this year. On Aug. 2 there will be a practice open to the public held at Foxboro Stadium starting at 7:30 p.m. The New York Giants are scheduled for two practices with New England at Bryant on Aug. 8.
Morey gets start for Dragons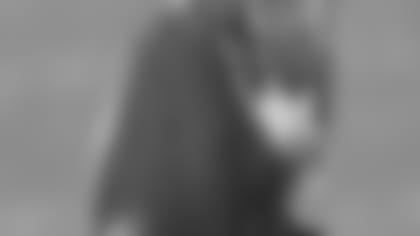 ]()
            Cornerback Sean Morey had a solid game on defense to help Barcelona defeat the Scottish Claymores 26-7 Saturday. Morey got his second start of the season because Anthony Malbrough was injured, and he came through with three tackles, three passes defensed and one special teams tackle.  

For the season, Morey is second on Barcelona in tackles (32), third in passes defensed (6) and tied for fourth in special teams tackles (5). Morey did muff the ball on the second of two kick returns. He recovered the ball, but was held to a gain of just 9 yards. Fellow Patriot Tony Simmons also mishandled the ball, losing a fumble after a 5-yard reception. It was his only catch of the game.
The victory improved the Dragons to a league-best 8-1. In other NFL Europe action, safety Tony George recorded five tackles for Frankfurt, but the Galaxy fell to 2-7 with a 17-13 loss to Rhein.