The New England Patriots will have a new home in a couple years, and now that home has a name. CMGI Field is expected to open in time for the 2002 season.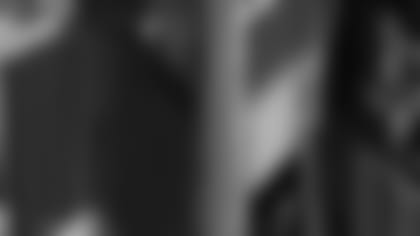 ]()
            Robert Kraft, owner and chairman of the Patriots, and David Wetherell, chairman and CEO of CMGI, announced the naming deal at the Boston Harbor Hotel in Boston, Wednesday morning. CMGI, the fastest growing Internet company in the world, acquired naming rights to the stadium with a 15-year deal, for which the company will begin paying in January of 2002. The deal is for $7.6 million for the first 10 years, with inflation considerations made for the final five years of the contract.  

"We were approached by numerous companies who wanted to be associated with us, as we are the first fully-privately financed stadium in the country," Kraft said. "There were three important criteria in the Patriots decision to form a business partnership with CMGI. We wanted to partner with a company that was involved in the creation of the new technology-driven economy. Second, we wanted a company with strong and visionary leadership. Third, as a family that has lived in New England for four generations who feels a strong loyalty to the business in this region, we wanted a company with that same commitment. Roughly 40 percent, or 2,000, of CMGI employees reside in the New England area."
Wetherell was excited about the business partnership CMGI is forming with the Kraft family.
"It is a tremendous honor to be associated with the Kraft family officially in business," Wetherell said. "I've been associated with them for many years as a friend, and I can safely say there is no family I would rather be associated with in business."
Though it is not yet a household name, CMGI-affiliated companies are visited online by more than 120 million Internet surfers each month. Among the more than 70 CMGI companies are AltaVista, NaviSite and Engage.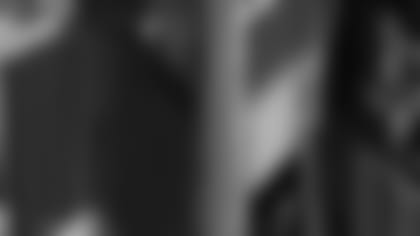 ]()
            When it opens, CMGI Field will cover 17 acres of land in Foxboro. It will be a 68,000 seat, open-air stadium that will include 2,000 luxury suite seats and 6,000 club seats. Construction work adjacent to the current stadium has been ongoing since last February.  

"We really lucked out to hook up with a really classy organization that we can integrate with us in so many ways," Kraft said. "In the end, this deal is about allowing the Patriots to compete at the highest possible level, and we are proud to have CMGI be a part of that."