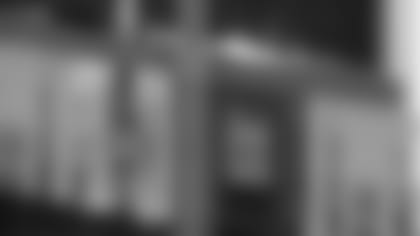 ]()
            The Patriots new stadium, CMGI Field, officially opened Saturday night with a Major League Soccer match between the New England Revolution and Dallas Burn, which the home team won 2-0. The result of the game added to an already strong, positive first impression of the new digs.  

An announced attendance of 22,006 filled the lower bowl of the stadium to near capacity and had the place rocking when Taylor Twellman scored the first goal just six minutes into the game. Twellman made his CMGI debut more memorable by adding a second goal later in the first half, providing all the scoring in the game.
For many folks, the game, with all due respect to the Revolution, was secondary. There was nary a complaint from the crowd, as most were simply in awe of the Super Bowl champions new home.
With the increased space in the concourse areas, there was plenty of room for fans to walk around and take in the sights without fear of bumping shoulders with other fans. The 48-foot-by-27-foot video screens on either end of the stadium were unbelievably crisp and clear, and the chairback seats made it easy to forget the aluminum bench seating of Foxboro Stadium.
Not all of the frills of the new stadium were unveiled. The lighthouse at the north entrance to the stadium will be lit up for the first time when the Patriots open play in the fall. Still, that didn't tarnish a strong opening. Sopranos star Jamie-Lynn Siglor sang the Star-Spangled Banner, with fireworks going off during her rendition. Fans were also treated to a fireworks show during halftime.
The night was not perfect. Traffic problems slowed fans getting into the parking lot before the game, and fans heading south on Route 1 after the game were subjected to waiting. Those kinks were being worked on by Patriots officials already, with an initial meeting actually being held while the soccer game was being played. Such problems were precisely the reason for a "soft" opening, and there will be several other events with less-than-capacity crowds before the Patriots take the field for the first time. By that time, all systems should be running smooth to usher in the CMGI Field era.