Between 1940s England and the fictional realm of Narnia, the novelist C.S. Lewiscreated a portal, in the form of a nondescript wardrobe tucked away in a mansion in the British countryside, to connect his two worlds.
Much further away in time and space, Gillette Stadium has something similar. Barely bigger, if at all, than Lewis' magical coat closet.
It is a tiny room, linking the Media Work Room and the New England Patriots weight room. It bridges the divide between today's world at large, represented by the various media members who cover the Patriots, and a seldom-visited domain – the team's inner sanctum, the football operations offices. A place that has achieved mythical status under the leadership of head coach Bill Belichick.
It was here that he agreed last fall to meet for a rare, in-season, one-on-one interview. The setting seemed appropriate, for, like the ensuing discussion, it felt like being at the tip of an enormous iceberg – so close to the source of something so impressive, yet, at times, so far from the considerable substance beneath.
The coach arrived decked, as always, in his familiar grey sweathshirt (the crewneck version) and cut-off sweat pants. Belichick appeared relaxed, comfortable, less guarded and more engaging without a roomful of reporters and a podium to separate him from them. He agreed that the length of the questioning could be open-ended and the topics varying.
It was less than 72 hours after Election Day; Belichick politely declined to delve into that topic. Every other subject was fair game.
The conversation began with one of his favorites.
Belichick has often said how each week, each opponent, each season brings new challenges. In the NFL, there are trends that often take much longer to manifest themselves. Some decades, teams are more run-oriented, for example, or defenses become dominant by showing looks never before seen.
How much does the Pats head coach enjoy the challenge of combating different trends?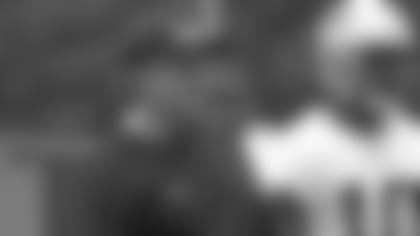 ]()"I don't enjoy it … I wish everybody would stay the same. It'd make it a lot easier on us," he joked. "But I think that's kind of the nature of football that, as offenses trend toward one thing – whether it was back in the '90s with assistants getting jobs in the NFL like [Jon] Gruden and all those guys – so then it became a little more West Coast prevalent, and defenses adjusted to stop those things.
"And then those offenses shifted into, 'Well if they're taking this away, they can't take that away.' And that trends a little bit. So, it's always going to be a moving target because as one side starts to gain an advantage, there's some way to attack them somewhere else. Whether it was the 46 defense in the '80s, which was kind of en vogue and you don't see much of anymore, or the run-and-shoot offense, and that was popular for a while. I think those things create some problems, especially when you're not ready for them, offensively or defensively."
Belichick cited four-receiver sets as another example. Ten years ago, he pointed out, not a lot of teams carried enough corners to defend those formations. So, teams with multiple receivers were really mismatching a lot of defenses. As defenses came to carry more corners, offenses, in some cases, started carrying four tight ends, thus creating mismatches with defenders being too small to be productive against the bigger targets they were asked to cover.
Nowadays, Belichick is noticing a new trend in the NFL.
"It's been this way for a while, but every team really only has one running back in the game," he said. "You seldom see two guys who are legitimate ball carriers in the game. Maybe for a play or two, but not in a regular offense, where 20 years ago you could see a [Ernest] Bynerand a [Kevin] Mack, or Franco Harrisand Rocky Bleier. But you just don't see that anymore.
"You see quarterbacks in the shotgun a lot more with more spread offenses. I think you see backs that are coming back in that, just about all the backs in the league are good in the passing game. There was a time when they would run the ball and then come off the field on third down, maybe put in a specialist – a Joe Washingtonor a Kelvin Bryantor Tony Galbreathor guys like that.
"Not that you don't still see that a little bit, and we have one with Kevin Faulk, but you see a lot more backs that are staying in all three downs and that are good in the passing game. There's too much passing for a guy to be that limited."
In his penultimate book, The Education of a Coach, the late Pulitzer Prize winner David Halberstamcites several sources close to Belichick who insist that, from day one, they could see that the young man from Maryland was destined to become a football coach.
That notion, while no doubt true to them, may not have always been quite so apparent to Belichick himself.
"I don't think there are a lot of sons that wouldn't want to do what their father does," Belichick asserted. "If their father's a fireman, they want to be a fireman. If their father's a coach, they want to be a coach. So, I think that was something very early that, you know, I looked up to my dad and wanted to emulate him. Kind of liked being involved with what he was involved in. So, I'd say that probably happened pretty early: eight, nine, ten [years old] … somewhere around there."
However, as he got older and advanced through high school and then college, Belichick began to discover that "there were some other options." At one point during his days at Wesleyan, Halberstam notes, he considered taking off for a year and living in Europe. But exactly what those other options were remains somewhat a mystery, and the coach did not offer any examples when pressed further.
Ultimately, he came back around to his original plan.
"I'd say, it probably didn't really start happening till maybe my senior year in college, that I really thought seriously that [coaching] was something I wanted to pursue," he continued.
"Yeah, my senior year in college was when I sent out over 100 letters to different colleges to apply for graduate assistant jobs."
He thought he'd found one under Lou Holtz, then at North Carolina State, but the opportunity fell through because of Title IX obligations the school had to meet.
"They redistributed the funds into women's athletics that year," Belichick explained. "That's when I went to [Colts head coach Ted] Marchibroda at Baltimore and talked to him about doing that on a professional level, thinking that, 'Well, if I got some experience here, then maybe I could parlay that into a college opportunity and go back to get my master's in business and be a G.A. there.
"Of course, I never got back to doing that," he laughed. "I never got around to going back to college."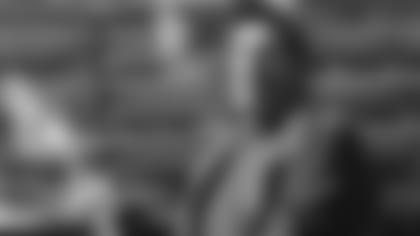 ]()Belichick was fortunate that his coaching destiny came to pass. But had it not, what career path would he have chosen?
"I don't know. That's a good question," he replied, pausing to reflect.
"I don't know. I love sports. I probably would've found my way back into football or lacrosse somehow. I didn't spend too much time thinking about it. When that happened, I just tried to put everything I had into the opportunities and make the most of them. So, it all eventually worked out."
Perhaps, he concluded, he would've gone back and gotten that master's degree.
To reach the Patriots locker room in the old Foxboro Stadium, you had to walk up a cement ramp in the right-hand corner of the north end zone. At the top of the ramp, on the left side, was the door to the locker room. Across the hall was the team's weight room, which doubled as New England's post-game press conference area.
After home games, as is still the routine, Belichick first addresses his team before making his way to the podium to engage the media.
Once they had gathered all their player and coach interviews in the locker room and at the podium, most television reporters would head back down the ramp to shoot the on-camera portion of their reports (known in the business as "stand-ups"). This typically happened about an hour after the final gun.
During the early days of the Belichick era in New England, if you were a reporter, photographer or TV producer in such situations, you would often find another game taking place out on the field.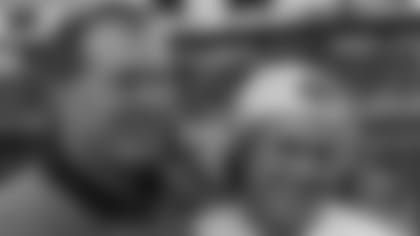 ]()The teams were comprised of the young Belichick children – daughter Amanda and sons Stephen and Brian – and their friends. And more often than not, right in the thick of things was their father, running around on defense or throwing blocks on offense, all the while laughing it up with his much younger competitors.
The man who owns one of the more stressful jobs in all of sports, and one of the more time-consuming occupations in general, for that matter, would find his outlet by going and acting like a kid again.
These days, it's more difficult to recreate that scene at Gillette Stadium. Amanda is now an admissions faculty member and lacrosse coach at Choate Rosemary Hall, a prep school in Wallingford, Conn. During the summer, Stephen is a regular on the sidelines during training camp and the preseason. Come autumn, he leaves for New Jersey, where he is a student at Rutgers University and playing defense on the Scarlet Knights' lacrosse team, a Division I squad.
Brian, who plays both football and lacrosse at the Rivers School in Weston, Mass., is now the only Belichick child who is frequently in Foxborough on Sundays. After Patriots games, he can be found faithfully attending his father's post-game press conferences, taking up his usual seat near the front, off to the right in the auditorium where they are held.
The more his time with his children diminishes, the more Belichick savors every moment his shares with them. It's how the most acclaimed coach in pro football today finds a way to relax.
"That time's precious," he stated. "It's great to have Brian and Stephen here in training camp, and following Amanda and her team down at Choate, Stephen's team at Rutgers and Brian's team at Rivers. And doing stuff with them, whether it's playing golf, playing games, watching movies, just hanging out."
When kicking back at home, Belichick relishes not just movies – both classics and new releases – but also good books, which he either reads or listens to on tape. His favorite subjects include history, adventure, sports (not surprisingly) and "ones that are a little bit personal," as he put it.
He also takes solace in his summers, the bulk of which are normally spent on Nantucket.
"That's a relaxing environment, too. I appreciate that place and the time over there," he added.
It's clear how much Belichick enjoys being a father. Perhaps even more so ever since he lost his own.
"I miss him. I miss him ... I can't really quantify it, but I think about him every day, one way or another," he said of the renowned and respected Steve Belichick, the longtime Navy football assistant and for whom the younger Stephen is named. Steve died in late 2005 at the ripe age of 86.
Growing up in Annapolis, Md., young Bill Belichick was never far from his father's side.
"Absolutely. Yeah, absolutely," he recalled fondly. "As much as the loss hurt, I felt fortunate that a) he lived as long as he did and b) that we were able to spend so much time together and c) that we were in the same business and had a lot in common.
"When I was young, I was able to share his experiences with his teams, which I'm still very close to, a lot of the players he coached. Guys that went to Navy … and that he was able to share in mine, both good and bad. There were some great highlights and high moments, and others that weren't as good that we shared together. I appreciate all of that, I really do. I'm very thankful for it. I think of those really as happy moments, not with a lot of sadness, although I do miss him."
Much as his job demands his time, Belichick does his best to allot what he can to his children. He believes they appreciate the effort.
"Yeah, I think so. You know, I try to do the best I can, and I wish I could be there more, and I'm sure they do as well," he conceded.
"I think everybody understands what the situation is. It was great when there were in high school and they were close by and they could come to all of our games, and that's not quite the same anymore. They're doing their own thing. They still come to some games, but not as much as when they were all living in this area. It's just part of growing up."
As they grow up, the Belichick offspring appear to be heading in the same direction as their father.
]()"Well, Amanda's coaching at Choate, so that's three generations," he said with a proud smile. "And Stephen and Brian, you know, they both worked here in the summer. You've seen them out there at training camp. Whether that leads to anything down the road or not, I don't know, but they've been involved with it to some degree.
"I think they've enjoyed it and learned from it. We've had a lot of players – Tom Brady, Rodney Harrison, Mike Vrabel, Troy Brown– all those guys, they're great role models for them. You know, they see them work, see them prepare, see the way they play the game, and I think those are great experiences for them."
Belichick insists, however, that he's not pressuring his children to become coaches of any kind, or even to pursue careers in sports.
"I just want them to be happy," he said, "with whatever it is."
The 57-year-old Belichick has been coaching in the NFL since 1975. It is the only full-time job he has ever held.
While admitting that he has more years of coaching behind him than ahead of him, when asked if he envisions doing anything else, Belichick is circumspect.
]()"Not any time soon … but I wouldn't expect to be doing it at 80."
What might a post-football Belichick tackle? Teaching? Television? Public service? Or something utterly different than anyone could imagine?
He considered the prospect momentarily.
"Oh, I don't know," he finally decided. "I really haven't thought about it. I'm sure there are plenty of other things that I could get interested in."
A coy smile was all he would give up.
He grinned, somewhat sheepishly, then revealed some surprising details (which are available in a story posted last week on Patriots.com).
With an endearing laugh, the head coach thanked his guest, shook his hand, then turned and ducked through the door, back into his own private world.
This story originally appeared in Patriots Football Weekly, November 2008.