INDIANAPOLIS - The weekend has arrived and with it come the defensive prospects, and most Patriots fans believe the team will be interested in improving on that side of the ball in the draft.
While most can agree on that fact, which specific direction the Patriots go remains anyone's guess. New England could probably use help at all three levels of the defense and at various stages within each group. Saturday we got a chance to chat with defensive linemen and linebackers, and the Patriots would do well to bolster their depth at both spots, both on the inside and outside.
Defensive tackle is probably the least of the problems of the four areas on display on Saturday, trailing defensive end/edge linebackers and traditional off-the-line linebackers. Malcom Brown is coming off a strong finish to his third season and is a candidate to have his fifth-year option of his rookie deal exercised.
That by no means is a lock, however, as the price tag would put him up around $7 million, which would represent a huge jump from the $1.472 million is will earn in 2018. The sides will likely try to hammer out an extension that would spread out the hits more efficiently, but either way Brown will be back to man one of the defensive tackle spots next season.
Lawrence Guy was a solid free agent pickup last year, playing all 16 games (with 15 starts), recording 34 tackles and a sack. Beyond that things get less certain. Alan Branch provided almost nothing after re-signing as a free agent and is a strong candidate to be let go. He is set to count more than $4.5 million on the cap and that number would drop to just $1 million if he's released, and based on his ineffective play that very well could be the case.
Vincent Valentine spent the season on injured reserve, and he could be counted on to provide depth inside next season. Rookie Adam Butler had his moments, mostly as a sub rusher on the inside and he'll return as well.
Beyond that there isn't a lot of certainty at the position, and the draft class is actually pretty deep. NFLDraftScout.com lists 30 players with potential draftable grades including five possible first-rounders. Alabama's Da'Ron Payne (6-2, 308), Washington's Vita Vea (6-4, 340) and Michigan's Maurice Hurst (6-2, 280) lead the way.
Before the players even hit the podiums there was major news, though, as word of a heart condition for Hurst hit Twitter. ESPN's Adam Schefter reported that Hurst would skip the Combine drills and instead undergo further testing this week.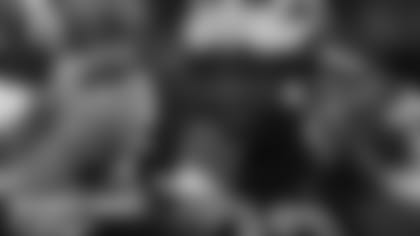 Hurst, son of former Patriots cornerback Maurice Hurst and former All-Scholastic at Xaverian, was a potential first-round pick. A similar situation occurred in Indy in 2013 when Utah's Star Lotulelei was diagnosed with a heart condition but he ultimately was cleared and remains in the NFL today with Carolina. (Coincidentally, Lotulelei's brother, Lowell, is a defensive tackle in this class as well). Hopefully Hurst will enjoy a similar end to his story.
Payne has the pedigree that comes with Nick Saban and enjoyed the NFL-caliber coaching he received in Tuscaloosa, explaining how the techniques he was forced to play prepared him for the next level.
"Anywhere they want to put me doesn't matter to me," said Payne, who has uncommon athleticism for his position, as evidenced by his scintillating interception return for a touchdown in the national semifinal win over Clemson. "I'm more than just a run-stuffing defensive lineman. I'm athletic. At Alabama more of our scheme was about keeping the linebackers clean to make plays, which was OK with me because that meant we would win. But I feel I can do more than that."
Vea is huge at 340 pounds and probably not in the mold that the Patriots are looking for, particularly at the top of the draft where he is slated to go. But he does possess great feet, which he put to use as a high school running back.
"Yeah, I think there's still highlights of me running the ball in the backfield. I had a little experience with that," Vea said. "I tried to think like I was L.T., LaDanian Tomlinson back in the day. I tried to throw a little juke me on the guys back in the backfield and try to get into the end zone."
Stanford's Harrison Phillips (6-3, 303) was one of the most impressive players heard from all week. The well-polished Phillips graduated with a double major in Science of Technology and Sociology, and he credited his wrestling background for helping him enjoy a very productive career with the Cardinal.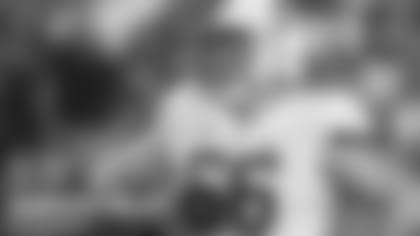 "Wrestling is great. It's just you and another person, and it's all on you. There are no excuses," he explained. "It's like that in the trenches. Sometimes the offense doubles you, but I love the idea of the accountability that wrestling brings. It's sort of like what we talk about at Stanford – intellectual brutality."
Florida's Taven Bryan (6-3, 291) could be one of the more boom or bust picks in the draft. He has exceptional skills and explosiveness, but at times his aggressive can lead to poor technique.
"When it comes to me, I feel I'm a very aggressive D-lineman, get off the ball, try to get my hands on some people. I think that plays into a benefit for me," Bryan said.  "A downfall? When I know I'm supposed to be not extending as much, sometimes I still do it … I'd like to be able to moderate my aggressiveness a little more."
Both Phillips and Bryan could be late-first-round picks or could drop to early in Day 2. Other Day 2 possibilities include Virginia Tech's Tim Settle (6-2, 335), Miami's R.J. McIntosh (6-3, 293), Georgia's Trenton Thompson (6-3, 295), Florida State's Derrick Nnadi (6-0, 312), South Florida's Deadrin Senat (6-0, 322), NC State's B.J. Hill and Fort Hays State's Nathan Shepherd (6-4, 310).
McIntosh talked about some work he's done with former Hurricane defensive tackle and Pro Football Hall of Famer Warren Sapp.
"He came out and worked with us a little bit. We got together once a week and tried to improve on some of our techniques. He helped me with my hand placement and arms and showed up a couple of things."
Thompson was one of the rare players who talked today who actually enjoyed playing the run more than penetrating to get after the quarterback.
"Both are fun but I like being a run-stopper the most," he said. "I like to play the 3-technique and I like to play the run because I like contact. I like being able to take on blockers and hitting people."
Some Day 3 defensive tackles include Miami's Kendrick Norton (6-2, 312), Virginia's Drew Brown (6-4, 294), UConn's Folorunso Fatukasi (6-4, 318), Georgia's John Atkins (6-3, 305) and a pair of NC State teammates Justin Jones(6-2, 311) and Kentavius Street (6-2, 285). Along with Hill, plus highly-rated Wolfpack defensive end Bradley Chubb, NC State boasted quite the defensive line.
Hill  and Jones conducted their press conferences at adjacent podiums and had some fun with each other. Hill said Jones the better pass rusher while declaring himself the superior run-stopper. Jones disagreed.
"No, I'm better at both," he said with a smile.
The Patriots were dangerously thin at inside linebacker, or off-the-line linebacker last season. Don't'a Hightower was lost to a torn pectoral muscle early and that left just Kyle Van Noy and Elandon Roberts for most of the year. Veteran David Harris never really factored into the equation and has already retired, so he won't be back.
In terms of players who contributed at the position in 2017, that was about it. So, it would not be surprising to see Bill Belichick look to rectify that in the spring.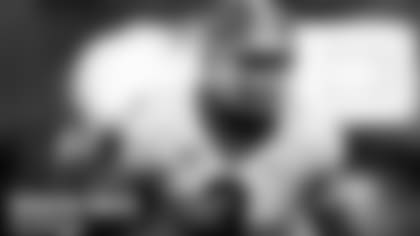 Georgia's Roquan Smith (6-0, 225) is far and away the best prospect at the position. He is the lone first-round projection among NFLDraftScout's 14 potential draft picks at ILB.
"I'm enjoying soaking it all in," Smith said of the Combine experience. "I feel like I can make a tremendous impact on the defense, just with my playmaking ability, my leadership qualities and everything that I possess as a football player on and off the field. I feel like that will definitely elevate any defense.
Smith would be a tremendous Patriot with his instincts and athleticism, but the problem is he'll likely be gone in the top 10. Two players who might be of interest and will be around on Day 2 are Iowa's Josey Jewell (6-1, 236) and Texas' Malik Jefferson (6-2, 240).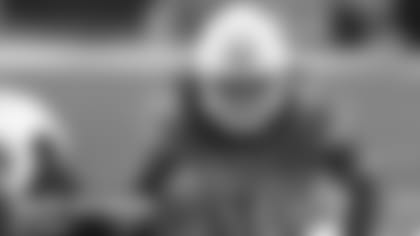 Jefferson has been compared to former Longhorns and current Eagles linebacker Jordan Hicks.
"Yeah, I talk to Jordan and Derrick Johnson all the time. Two great mentors of mine," Jefferson said. "They've been there and they're doing it now in the NFL. Jordan is still battling injuries, so it's very tough on him. But you talk about a leader and a mentor, those two guys always have taught me something. Every day they come into offseason [practice] when we're working out, they always ask me my weight. It's been fun being around those guys and them teaching me things and the league and how to take care of yourself and be strong in the league."
Jewell played for Belichick confidant Kirk Ferentz at Iowa, and he reached out to former Hawkeye and Patriot James Morris for advice. He believes his instincts and consistently will endear him to NFL teams.
"I just talk a little bit about productivity, dependability and then leadership" Jewell said. "And just try to explain to them through the past three years, two years being captain, three years, whatever people are saying about it. They change it back and forth. I don't know what it is anymore. And just go with the leadership on that part. Just to understand that the Mike is supposed to be the leader on the team and hopefully they understand I can be a leader coming off to an NFL team."
Projecting inside linebackers in the NFL has become a difficult task as many teams are using extra defensive backs in linebacker roles and looking for more athletic players who can cover and play in space. Whether the Patriots look at a traditional player such as Jewell to fill that kind of role remains to be seen, but Belichick likely feels the need to add some depth at the position.