Idaho's Mike Iupati speaks at the NFL Scouting Combine. AP Photo


INDIANAPOLIS -- In a draft that's generally considered a deep one across the board, the talent available on the offensive line is clearly a part of the overall strength of the prospects on hand at the 2010 NFL Scouting Combine.
According to the well-respected NFLDraftScout.com as many as 55 offensive linemen have the potential to hear their names called during the three-day draft. The cream of the crop, as always, comes at the tackle position that's both top-heavy and deep. As many as six players could be battling at tackle for first-round status, some working on top-10 grades.
Former Patriots personnel man and current Chiefs GM Scott Pioli has been impressed with what he's seen.
"And I'm not even through all of them," Pioli said of the group. "Because I think there are some really good players that are ready to play and I also think there are some good developmental prospects too. It's a good group of players."
But does the depth on the line in the prospects marry up with the Patriots needs in this April's selection process? Having used a second-round pick on Sebastian Vollmerlast spring, and given his impressive rookie efforts at both right and left tackle, the team has at least one bookend to build around. Matt Lightis heading into the final year of his deal, while Nick Kaczur signed an extension during last season.
While adding another young blocker to build around at tackle can't be out of the question, the more likely area the Patriots could look to add bulk to would be on the inside. Starting left guard Logan Mankins is a restricted free agent. Starting right guard Stephen Neal talked about retirement, and at the very least is an unrestricted free agent. Center Dan Koppen is set through the 2011 season, but even that is only another two years.
Though not as high-class as the tackle crop, the guard and center group for 2010 is impressive. The marquee name is Idaho guard Mike Iupati(6-5, 331). The big, soft-spoken native of Samoa worked out some at tackle at the Senior Bowl, but clearly his comfort zone at this point is moving people around on the inside.
Iupati, whose family was relatively well off in Samoa but moved to the U.S. when he was 14 for the increased opportunities the country offers, already has a loose tie to the Patriots. As he's tried to improve his versatility (he also played some goal line defense in college) with drills at left tackle he's worked out with Rams Hall of Famer Jackie Slater, father of current New England special teamer Matthew Slater.
"When we first started we were working four days a week at Cal-Irvine. Technique on tackle. He's a great teacher," Iupati said, joking that tackle is "where the money is."
But his mentality is more that of an aggressive guard than a pass-blocking tackle.
"Whatever a team wants me to play I will definitely give them 110-percent and definitely know I will be the best at that position," Iupati said. "When it comes to football, I like to destroy a lot of people."
After Iupati, the only other guards rated to go as high as the second round are Illinois' Jon Asamoah (6-4, 300) and Alabama's Mike Johnson (6-6, 306). Johnson obviously spent the last two years playing for former Bill Belichick assistant Nick Saban, and according to Tide tight end Colin Peek, New England has shown a lot of interest in both players at this point in the process.
Guards slotted to go somewhere in the mid rounds of the draft include Arkansas' Mitch Petrus (6-3, 304), Texas Tech's Brandon Carter (6-6, 326), Mississippi's John Jerry(6-5, 328), TCU's Marshall Newhouse (6-3, 326), Virginia Tech's Sergio Render(6-3, 318) and Arizona State's Shawn Lauvao(6-3, 301).
Carter faces the same challenge so many linemen deal with converting from college spread offenses and shot-gun systems. As Carter describes it, at Texas Tech the linemen use huge splits, essentially putting each on an island all his own. In that way, the four linemen from the school currently in the NFL have told him that a traditional pro offense can be easier to work in.
"They say it's a lot easier than what we used to do," Carter said. "They said that's just because you have a guy a foot to the left and right of you. At Texas Tech we were like 3 yards away from each other. So it was kind of like we were receivers, on our own blocking. They said it's a lot easier and [I'll] get used to it. It's just the competition that rises, that's the only thing."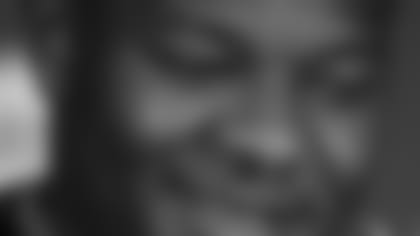 John Jerry is the brother of current Falcons defensive lineman and 2009 first-round draft pick Peria Jerry. He's also the former Ole Miss roommate of Michael Oher, current Raven and subject of The Blind Side book and movie. Though he'll lean on those two through the draft process, he isn't looking to have a family reunion in Atlanta.
"I kind of thought about that," Jerry said with a smile. "Right now, I really don't want to go to the same team with my brother. I played with him in high school, I played with him in college. I'm just trying to be my own man right now."
Late-round guard options would include a couple USC teammates in oft-injured Jeff Byers (6-3, 301), who can play center and guard, and Alex Parsons (6-4, 300), as well as Missouri's Kurtis Gregory(6-4, 308).
At center, Florida's Maurkice Pouncey (6-5, 318) is a rarity in a number of ways. He's a twin, having played next to his brother, Gators starting guard Mike. He's also a rare early entry center, though with good reason as he's expected to challenge as a possible first-round pick. He's on the tall side for the position, too.
After Pouncey, players expected to go in the middle of the draft at center include Boston College's Matt Tennant (6-5, 290), Baylor's J.D. Walton (6-3, 300), North Carolina State's Ted Larsen (6-3, 302) and Nebraska's Jacob Hickman(6-4,292).
Maybe most intriguing for the Patriots would be late-round Notre Dame center prospect Eric Olsen (6-4, 310). A former high school lacrosse player – "I kind of did it to stay in shape, but I ended up falling in love with it. It's a great sport. Any time an offensive lineman can go out and score some goals is a great thing." – Olsen obviously spent his Irish career playing in Charlie Weis'New England-like, pro-style scheme.
"We have every kind of blocking: zone blocking, man blocking, gap blocking, everything," said the center who looks somewhat like and models himself after Jets Pro Bowler Nick Mangold. "To be in that system and to be an offense where, you know, all our offensive line, we're putting our hands in the ground a lot of the times—and a lot of teams don't do that—that definitely helped us as offensive linemen."
Olsen added that he and Weis, now the Chiefs offensive coordinator, "had a great relationship. He'll tell you the same thing. We got along great. Hopefully he's helping me out a little bit, putting in a good word around the NFL."
While there is plenty of talent a both guard and center, where NFLDraftScout.com projects 17 and 11 players could be drafted, respectively, the tackle spot is still the highlight of the hogs showing their stuff in Indy.
Oklahoma State's Ruseel Okung (6-5, 307) and Oklahoma's Trent Williams (6-4, 315) seem to be battling for the top spot at the position.
"Whatever position you're in, you're not just competing with yourself, you want to be first," Okung said. "You want to be No. 1. That's competitors in the game of football. You don't want to settle for anything less."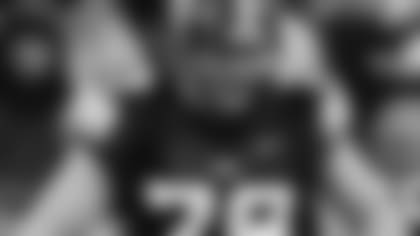 Three underclassmen, Rutgers' Anthony Davis (6-5, 323), Iowa's Bryan Bulaga (6-5, 313) and Maryland's Bruce Campbell(6-7, 310), as well as UMass' Vladimir Ducasse (6-5, 326) round out the six tackles who could go in the first round.
Ducasse is a guard convert who obviously is a bit of a darkhorse coming from a lower level of football, but the native of Haiti has impressed scouts throughout the postseason pre-draft process.
Bulaga is a product of a pro-system, having succeeded under another former Belichick assistant playing for Kirk Ferentzat Iowa. He missed time battling Thyroiditis last fall, but is fully recovered and has been working to assure teams that the illness is not an issue moving forward.
Bulaga had what some have described as a breakout performance in a bowl matchup with Georgia Tech's Derrick Morgan. That eye-opening effort and his background in a pro system make him an interesting guy to keep an eye on.
"When you work with a guy like coach Ferentz, you're just going to naturally get ready," Bulaga said. "He runs a pro-style system. He runs pro camps, he runs pro practices … from the standpoint of run blocking, how stuff is done in the NFL is very similar to how we do it at Iowa. I know whenever scouts and coaches come to Iowa, they always compliment coach Ferentz on how he does stuff.
"Being an intellectual guy is another thing that coach Ferentz likes his guys to be, and I think I'm right up there with that; I can talk Xs and Os all day. Coach Ferentz really breeds his guys to be tough, physical and smart. I think those are three words that are up in our offensive line room. Anytime you've got a guy like that, you're going to get a good offensive lineman."
In a class that could go more than two-dozen deep during draft, there will clearly be talent available throughout the second and third day of the selection process. In the middle rounds names like Miami's Jason Fox(6-6, 314), Utah's Zane Beadles (6-5, 307), LSU's Ciron Black (6-5, 331) and Notre Dame's Sam Young (6-7, 316) are all viable prospects.
Beyond the obvious schematic connection to New England thanks to playing for Weis with the Irish, Young said he's watched a lot of tape of Matt Light over the years and listed the former All-Pro left tackle among a few guys he's modeled his game after. Joe Thomas and Jake Long were the others.
"Coach Weiss had a lot of film from the Patriots," said Young, who started 50 straight games for the Irish. "We'd watch that sometimes trying to figure out how plays were supposed to be run or if he was trying to put in a new play. I kind of took it from there from and would get film from Coach White, who was one of the GAs (graduate assistants) at the time."
What did he pick up from watching Light?
"Just the way he uses his hands, some of the techniques on that Patriots O-Line," Young responded. "I think it was the 2003 film that we were watching. Some of those techniques were unbelievable. There are some things in the pro game that sometimes don't get taught on the collegiate level. Really just some of the techniques. It's unbelievable what you can take away from film, how there are mismatches. A guy may do something one play and then the guy is going to counter it the next. In college it's more just butting heads. I took a lot from it and I've tried to incorporate into my game."
Soon Young and the rest of the 2010 offensive line draft class will get a chance to bring their games to an NFL field. With New England holding eight selections on draft weekend, including four in the first 53 picks, there is a solid possibility at least one or two of those linemen will get that chance with the Patriots.
Will it be one of the guys from a school with ties to Belichick? Will it be a top-end prospect with the chance to contribute right away as was the case with Vollmer? Or will it be another addition to the team's long-standing, Dante Scarnecchia-led offensive line development program?
Only time can answer those questions. But one thing is for sure, linemen of all shapes, sizes, styles and potential are available in the 2010 draft class that may very well be as deep as it is top-heavy and talented.