While still not a perfect performance, the Patriots put on quite a clinic in Tampa Thursday night, picking up where they left off against the Jaguars last week.
The first half, and first quarter in particular, were dominated by New England on both sides of the football. This time, the regular starting units on offense and defense got the early reps, after taking the preseason opener off.
The following is an overview of the key areas of competition in all three phases of Thursday's Patriots-Buccaneers contest: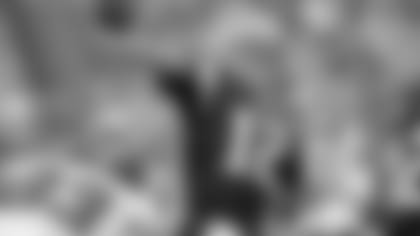 We got our first look at Tom Brady in a game this preseason. He started, played the whole first half (save a couple of plays by backup Brian Hoyer in the middle of the third series), and led the Patriots on four scoring drives. A sharp beginning to the 2011 season for Number 12.
We also saw Chad Ochocinco get in a game for the first time as a Patriot, and it didn't take him long to impress, scoring on a wide-open touchdown pass on New England's second offensive series.
Undrafted rookie tight end Will Yeatman continues to make a name for himself. He caught a pass in the first quarter, then threw a great block a short time later on a long BenJarvus Green-Ellis run that set up another touchdown.
Ryan Mallett took over at QB in the second half, with disastrous early results. On his opening drive, just six plays in, he threw an interception that appeared to be a miscommunication with his intended receiver, Yeatman. Bucs cornerback Elbert Mack made a few nice moves to return the ball 69 yards for Tampa's first score.
Hoyer and Mallett rotated in and out of the third and fourth quarters.
After seeing his participation and reps in practice increase in the days leading up to the Tampa game, left tackle Matt Light did not suit up on Thursday night. Rookie Nate Solder assumed the left tackles spot until midway through the third quarter, when he was replaced by first-year man Steve Maneri.
And following an impressive debut last week scoring three times, rookie running back Stevan Ridley looked like he was on his way to another strong showing before he fumbled on a 4th-and-1 run. He appeared to pick up the first down before coughing up the football.
The primary lineup we've seen in practice got the start against the Bucs. It was a 4-3 front, with Wilfork and Kyle Love at the tackle spots, Eric Moore and Andre Carter at end. Mayo, Dane Fletcher, and Rob Ninkovich were at linebacker. The only change in the secondary saw Kyle Arrington line up at right corner in place of Leigh Bodden. Devin McCourty was at his usual left spot, with Brandon Meriweather and Patrick Chung as the safeties.
Fletcher suffered a thumb injury making a tackle on the second play of the game and did not return. His replacement, newcomer Niko Koutouvides, totaled three tackles and came up with a sack early in the fourth quarter.
Arrington and Bodden, meantime, rotated reps early on at corner, but Arrington stayed in the game for the majority of the contest.
On the second series, Gerard Warren and Myron Pryor replaced Wilfork and Love and made their presence felt immediately, collapsing the pocket and helping create sacks and tackles for losses. Mayo also looked more aggressive than ever, shooting into the backfield several times and being credited with a couple of sacks.
"Coach [Belichick] wanted to come out aggressive. It was a good game plan. We executed pretty well.
"I feel comfortable going into my fourth year, and Coach Belichick is doing different things with me," Mayo added. "You know, whatever it ends up being, I'm willing to do, whether it be making big plays or a bunch of tackles."
"With any defense," defensive end Andre Carter observed of the swarming style the Patriots have displayed in the first two preseason games, "it's all about fits - where you belong as well as where the guy next to you belongs. Once you have that understanding, the sky's the limit as far as making big plays."
Meanwhile, New England's secondary, already thin, took another hit when it lost Bret Lockett early in the second quarter with a thigh injury. HE did not return.
Jeremy Ross, the undrafted rookie free agent, fielded the first four punts of the game for New England, averaging 9.3 yards. Buddy Farnham, a practice squad holder from last season, was given chances in the second half, but only managed a meager 1.5 yards on his two attempts. The Patriots didn't return any of the three kickoffs they received.
Kicker Stephen Gostkowski made good on his lone field goal attempt, a 44-yarder in the third quarter, and all four extra points. Rookie Chris Koepplin handled kickoff chores again this week, as he has throughout camp.