After spending the second half of last season scrambling to fill the vacancies in the various roles that cornerbacks play on the New England defense, the team entered training camp 2005 with a group of experienced veteran corners that was supposed to make for one of the best areas of competition on the roster.
So with two preseason games under the team's collective belt, has that competition manifested itself? Has a group that includes Tyrone Poole, Asante Samuel, Randall Gay, Duane Starks, Chad Scott, Hank Poteat and third-round pick Ellis Hobbs lived up to the projected level of competition as the team looks to help fill the void left by departed Pro Bowler Ty Law?
"I think the competition there has been good," Belichick said. "We've tried to build our versatility at that position while working guys at different spots, both inside and outside in sub-defenses and a little bit at the safety position or depending on the personnel group but against a team that runs four wides, like Green Bay does. Like Cincinnati did a little bit, where one of those inside spots isn't a tight end, it's another receiver. So it necessitates training corners at multiple positions not just the outside positions, but also almost linebacker-type of spots. I think the competition has been good and we're still evaluating how all of those players will play and how they will do in different positions and different spots especially as we get into our substitute defenses and multiple defensive back groupings."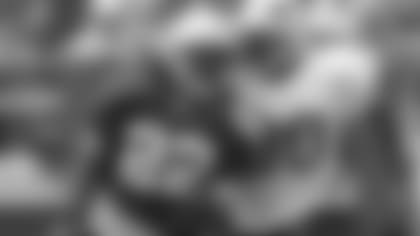 ]()That means with two preseason games left to play, including Friday night's matchup with the Packers in Green Bay, there may still time for jobs to be won and lost at cornerback. But with the first round of cuts due on Aug. 30 (down to 65 players) and the final cuts to 53 soon after on Sept. 4, time is running down on the competition.
One guy some believe could left on the outside looking in on the talented group when the regular season 53-man roster comes around is Chad Scott. If that does end up being the case, it certainly won't be for any lack of effort or production on Scott's part this summer. The veteran has impressed Belichick both on and off the field.
"Chad has been good," Belichick said. "He is a very professional guy. We've worked him primarily on the right side of our defense. He's played almost all of his career at Pittsburgh on the left side, so we wanted to give him more work on the right so that if he had to go back to the left, it would be to an area that he is more familiar with rather than vice versa. Chad is a very flexible player and person and so I don't think moving him around or playing different sides, I don't think that really has, it's a little bit of a technique thing, but I don't think it really affects him. He feels comfortable doing it. That's what we've asked him to do and I think he's handled it well. I think we're starting to try to build our overall versatility and depth within that position, within that unit, by doing things like that. But I think he's done well."
And while the competition for starting jobs and roster spots may come down to the wire, the status at safety is a bit more settled. With Eugene Wilson and Rodney Harrison heading into their third season playing together the starting duo should continue to be a calming, cohesive force on the defense. Belichick said the tandem's growing familiarity has helped the unit as a whole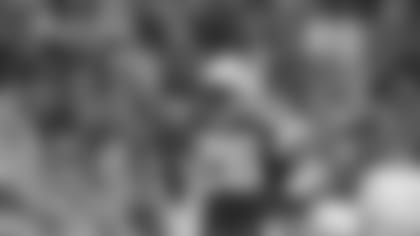 ]()"It definitely helps. It helps the defensive communication. There is no question about it," Belichick said. "That's where most of the adjustments occur, in the secondary, as the formation change in the receiver splits and coverage adjustments depending on whatever triggers those adjustments within your system. Both of those guys are smart. They've played together. They've played in this system. I think they've been able to build on that experience. There's a lot of things that we can do with them and say, 'Well, this is the way we did it last year against Dallas. This is the way we did last year against another team that we played, the Giants,' or someone like that. Even though it's not a current thing, but they have a recall of it. They understand the concept. We've had game experience with it and that kind of accelerates the process a little bit. There's definitely an advantage to that. Both players are smart and they understand football concepts well. They work well with each other. I think they complement each other well. It's a good situation for us that position."
Now the question remains as to which cornerbacks will be lining up outside Wilson and Harrison when the New England pass defense faces its tough opening-night challenge against Randy Moss and the Raiders. But unlike the middle of last season, there will be no scrambling to find the guys that Belichick and defensive coordinator Eric Mangini will send out to do battle.