With NFL's aerial explosion in recent years, scouts and coaches are scrambling to find big, athletic defenders in the secondary to match up with these basketball types at receiver that are ruling the league.
Teams are eschewing diminutive corners in favor of tall, rangy defenders with quickness, agility and burst. Although their footwork and movement skills might not look as smooth or fluid, evaluators are hoping their impressive physical dimensions allow them to match up better with the likes of Andre Johnson, Larry Fitzgerald and Calvin Johnson in jump-ball situations.
The critical factors for safeties are also changing with the evolution of the passing game. Teams are bypassing box safeties adept at filling lanes against the run in favor of athletic playmakers with exceptional instincts and ball skills. New York Giants defensive coordinator Perry Fewell suggested teams would start to fill their secondary with four athletes possessing cornerback-like skills to better defend the big, athletic tight ends that are starting to dominate the game.
In this year's class, there are several cover corners with the size and athleticism to challenge the premier receivers in the game. LSU's Morris Claiborne ranks at the top of the list with his silky smooth game and exceptional physical dimensions. He has spent the past two seasons suffocating some of the top receivers in college football with his length and athleticism. While his game certainly doesn't offer the flash of his LSU predecessor Patrick Peterson, there are several evaluators suggesting he is a more complete player at this stage of his development.
Alabama's Dre Kirkpatrick and Montana's Trumaine Johnson also fill the bill as big, physical corners with elite movement skills. Both are adept at blanketing receivers using press technique, and their ability to disrupt releases at the line of scrimmage alters the timing and rhythm of the passing game. While questions persist about their speed and overall athleticism, an extensive review of their game tape suggests both will be up to the challenge as pros.
In looking at the safeties, Alabama's Mark Barron stands out as the headliner of the class. He is a true playmaker with the rare ability to affect the run and pass with his unique blend of skills. He discourages quarterbacks from taking shots down the middle with his impressive ball skills, awareness and athleticism, but is also stout enough to fill the lane against hard-charging runners. Unfortunately, Barron won't be able to work out at the NFL Scouting Combine after a recent double hernia surgery. Although the procedure reportedly went well, scouts will heavily scrutinize his speed and movement skills on tape.
Notre Dame's Harrison Smith and Boise State's George Iloka also provide a combination of size, speed and athleticism to neutralize big, athletic tight ends in isolated matchups. Their length and physicality pose problems for pass catchers at the line, while their speed and quickness make them difficult to elude out of breaks. With more teams intent on incorporating man coverage into their game plans, the ability of Smith and Iloka to plaster receivers on the perimeter will make them hot commodities on draft day.
1. Morris Claiborne, LSU: Claiborne is the undisputed top prospect at the position. He shows remarkable poise and polish as a technician in isolated matchups, and his consistency in coverage is a testament to his commitment to the fundamentals. Scouts believe he's further along as a true corner than Patrick Peterson was entering the 2011 NFL Draft. With a solid workout and an impressive set of interviews, Claiborne could leave Indianapolis as a lock to come off the board within the first five selections.
Good fits: Tampa Bay Buccaneers, Washington Redskins and Carolina Panthers.
2. Dre Kirkpatrick, Alabama: After playing an integral role on the Crimson Tide's BCS National Championship team, Kirkpatrick was pegged as a potential top-10 pick due to his impressive physical dimensions and cover skills. However, a recent arrest involving marijuana possession has raised concerns about his character and maturity. Although the charges were recently dismissed, he is certain to face a host of questions in interviews with coaches, scouts and general managers. How well he handles the intense interrogation from team officials could determine whether Kirkpatrick remains a viable option for teams picking early in the draft.
Good fits: Carolina Panthers, Dallas Cowboys and San Diego Chargers.
3. Janoris Jenkins, North Alabama: Jenkins enters the NFL Scouting Combine as a potential character risk due to his dismissal from Florida after a series of marijuana-related offenses. While he has appeared to walk the straight and narrow during his time at North Alabama, Jenkins will face intense questioning from team officials regarding his mishaps as a Gator. If he can handle the scrutiny without losing his cool or misleading evaluators, Jenkins could salvage his chances of coming off the board in the first round. There wasn't any doubt about his talent and potential at the Senior Bowl, but he needs to convince scouts that his mistakes are a thing of the past to remain in play on draft boards across the league.
Good fits: Cincinnati Bengals, Washington Redskins and Chicago Bears.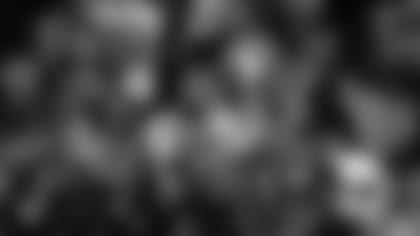 4. Stephon Gilmore, South Carolina: Gilmore's inclusion on this list will raise eyebrows in some circles, but his combination of size, agility and instincts makes him an enticing option for teams searching for bigger defenders on the perimeter. Although he suffered through an inconsistent junior season, Gilmore flashed outstanding playmaking ability as the Gamecocks' top cover corner. His ball skills and awareness routinely produce turnovers, and scouts are certainly impressed with his toughness and tenacity on the edge. Although he must squelch the concerns about his speed and athleticism with a strong workout, Gilmore could solidify his status as a Day 2 prospect by the time he departs Indianapolis.
Good fits: Detroit Lions, Carolina Panthers and New England Patriots.
5. Trumaine Johnson, Montana: Johnson might be the most talented cornerback in this year's class, but his dominance of small-school competition has not been enough to vault him into first-round consideration. Scouts have questions about his focus and a reported diva-like attitude. However, he can render those issues moot with a dazzling display of speed and athleticism on the field turf at Lucas Oil Stadium. Johnson's tantalizing size and agility are hard to find in cornerbacks, so a coach harboring reservations about his attitude could change his mind after witnessing an impressive showing in Indy.
Good fits: Green Bay Packers, Denver Broncos and Indianapolis Colts.
Sleeper to watch: Josh Norman, Coastal Carolina. Norman created quite a buzz at the East-West Shrine Game with a remarkable week of practices. His stunning performance within a pro-style system has led scouts to envision a quick transition to the NFL for the small-school standout. If Norman can put together another spectacular showing at the NFL Scouting Combine, he could vault into consideration as a potential second-round pick.
Good fits: Dallas Cowboys, Cincinnati Bengals and Tampa Bay Buccaneers.
1. Mark Barron, Alabama: Barron is unquestionably the top player at the position with his high football IQ and outstanding movement skills. He displays fabulous range, anticipation and awareness manning the deep middle, but is also an effective defender against the run. While some scouts question his speed and explosiveness, Barron should be a starter from Day 1 with the ability to upgrade any secondary (barring any setbacks from his recent surgery, of course).
Good fits: Dallas Cowboys, New York Jets and Pittsburgh Steelers.
2. Harrison Smith, Notre Dame: Smith has rarely been mentioned as one of the top talents in the draft, but he possesses all the tools to emerge as a star as a pro. Smith is one of the rare safety prospects capable of playing both in the deep middle and near the line of scrimmage as an eighth defender against the run. He shows better-than-advertised man cover skills in the slot, and has the potential to be an effective match against big, physical tight ends in space. If he verifies his speed and athleticism with a strong performance on the turf at Lucas Oil Stadium, Smith could cement his status as a probable Day 2 selection.
Good fits: New York Jets, Tennessee Titans and Cincinnati Bengals.
3. George Iloka, Boise State: Scouts covet big, athletic defenders in the secondary, and Iloka has created a stir in scouting circles with his rare combination of size, speed and agility. At 6-foot-3, 216 pounds, Iloka offers the physical presence defensive coordinators desire in the middle of the field. In addition, he brings cornerback experience to the table after spending the final three games of his career playing on the outside. Given an opportunity to put his impressive talents on display in front of evaluators at the combine, Iloka could experience a meteoric rise up the charts following his four-day visit in Indianapolis.
Good fits: Chicago Bears, Cincinnati Bengals and St. Louis Rams.
4. Markelle Martin, Oklahoma State: Martin is poised to benefit from the changing job description of the safety position, placing a premium on speed, athleticism and cover skills. The Oklahoma State star displays exceptional range roaming the middle of the field, and his superb ball skills have led to several game-changing turnovers in the back end. While some scouts have cited concerns about his size and tackling, Martin can overshadow those deficiencies by dazzling evaluators with his speed, quickness and movement skills at the workout. If he can showcase his athletic gifts in spectacular fashion, Martin will remain a viable option for teams seeking a safety on Day 2.
Good fits: Carolina Panthers, Arizona Cardinals and Minnesota Vikings.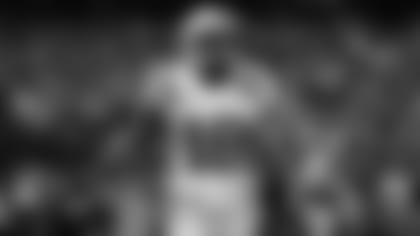 5. Brandon Taylor, LSU: Teams looking for hard-hitting defenders in the deep middle will have Taylor ranked near the top of their respective draft boards. He was one of the top headhunters in college football last season, and his physicality is apparent when aligned near the line of scrimmage. Taylor shows adequate skills in coverage, but scouts will need to assess his movement skills in a battery of agility drills to determine his potential effectiveness against skilled tight ends and receivers in space. If he can display the footwork to play in the deep middle, teams will cast Taylor as a potential starter early in his pro career.
Good fits: Pittsburgh Steelers, New England Patriots and Cincinnati Bengals.
Sleeper to watch: Janzen Jackson, McNeese State. Jackson's dismissal from Tennessee will prompt some teams to remove his name from their draft board as a potential character risk. Jackson's string of run-ins with the law and team officials will lead to intense discussions in interview rooms at the NFL Scouting Combine. How well he answers difficult questions in those intense settings could determine whether teams give Jackson a legitimate shot to display his outstanding talent and athleticism next season. He will certainly rate among the best performers at the event, but his ability to sell his character will ultimately determine his fate on draft day.
Good fits: New York Jets, Chicago Bears and Dallas Cowboys.
Follow Bucky Brooks on Twitter @BuckyBrooks