Over the course the spring, Patriots backup quarterback Rohan Davey has been chronicling for the readers of Patriots.com his experiences playing with the Berlin Thunder in NFL Europe. Today's installment has Davey's thoughts on last weekend's limited game action, all the praise he has been receiving this spring and the preparation for playing Frankfurt twice in the next two weeks, including in World Bowl XII on June 12. Last weekend Davey completed three of nine passes for 24 yards in just a quarter of action in Berlin's 27-19 road win over the Scottish Claymores.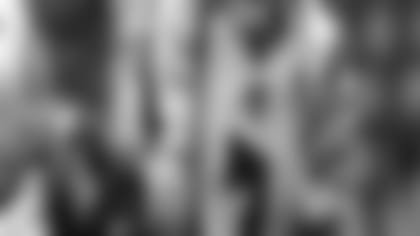 ]()
            My limited playing time against the Claymores was planned going into the game. I played the first quarter. That's how the game was supposed to go out. That was the way the coaches planned it out during the week. They just wanted to give David (Rivers) an opportunity to play. My playing time should be back to normal this week. There will be no quarters or anything like last week. That was just something where the coaches wanted to try to give me a little rest, but it will be back to normal this week.  

Heading into the next two weeks against Frankfurt all we are thinking about is beating them twice. There is no letting up, no saving things or hoping that guys don't get injured. There is nothing like that. It's just about beating them twice.
I am expecting us to come out very aggressive this week against Frankfurt. I can't speak for Frankfurt and how they will approach the game, but I expect us to come out and play no holds barred and lights out. That's what I expect. We are not holding anything back. We are going into this game as if it was the World Bowl and then we will go after the World Bowl. We don't want to lose to them. I mean you say every week that you don't want to lose a football game, but we don't want to lose to them.
I played a team in back to back weeks like this when I was in high school during my junior year. In terms of making it easier or harder, I think the third game will be harder because we will be so familiar with each other by the time we play each other in the World Bowl that it will all just come down to execution and special teams.
I am sure that it could be easy to get caught up over thinking and outthinking yourself when you end up playing a team three times and know them so well, but as long as you stay with your keys and keep doing that then I think we will be fine. You can't get caught up in, 'Well they did this last time but they are probably going to change this up because it's the second or third time we've played these guys.' You have to stay with your keys and trust in what you see on the field.
Offensively I think we are still rolling. We are still moving along. We are still at the top of the league in our respective categories. But there are still some things that you see on film that we can get better at. We are still moving in the right direction though.
There is a lot of buzz around the city and our team right now heading into the final week and then the World Bowl. There are signs up all over town and there are advertisements on the bus stops for the game. Fans are buying a lot of tickets for our final home game. There are big festivities planned for just after the game. So it should be exciting.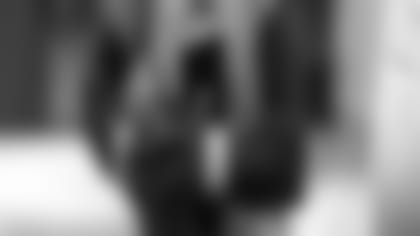 ]()
            I've learned some things from Coach Lantz this spring that are similar to things that I've learned from all the rest of my coaches all the way back to high school. Basically it's about detail and preparation. Coach Lantz is definitely a detail and preparation oriented guy. He just reinforces again how important it is for you to be prepared for any situation.  

In terms of Coach Lantz saying that I was one of the best leaders he has ever seen, that's just huge. I didn't know that he thought of me that highly. That's flattering and for him to say that, with him having been around the good players and great coaches that he's been around, that's really unbelievable.
It's not really that hard to keep all these compliments in perspective because I have come over here to do a job. If you are successful at what you do then you are going to get the praise and you will get all the other stuff that comes along with success. But I mean the bottom line is that it's not about you going out there and beating 11 guys on defense. We have good players on this team. We have good offensive linemen. We have good coaches. And that's really why it is getting done. But as far as keeping everything in perspective, this is not it. This not where it all ends. My goal for my career is not to be the best quarterback in NFL Europe it's to be the best quarterback in the NFL. So it's easy to keep it in perspective when you haven't accomplished your goal yet.
I know that the level of play here is not the NFL. Some guys here can't play in the league. But it's also not college. The talent level is better than college and as far as competing it's better than college. It's not the NFL. But anywhere you go, regardless of what league you are in, if you can stand out and be the best in that league then it's a little step up. So you come here, make your mark here and hopefully it's a ladder for you and you can make your mark wherever else you go.
I am getting a little anxious to get back to New England and start working toward NFL action, but there is time for that after the World Bowl. I am not really thinking about it right now. I will after the World Bowl. I will be anxious to come back, to get working on that and to get myself in better shape. But I am not any more anxious really to come back now than I was three weeks ago.
When I do get back in New England I think the one thing that I will miss most about living in Germany is the atmosphere and the way everything is so loose. It's not as uptight as the States in some sense.
As told to Patriots Football Weekly's Andy Hart