Over the course of the next few months Patriots backup quarterback Rohan Davey will chronicle for the readers of Patriots.com his experiences playing this spring with the Berlin Thunder in NFL Europe. Today's installment has Davey's thoughts on the season opener, his own performance and a look ahead to what fans can expect in the coming weeks. Davey completed 8-of-14 passes for 106 yards and rushed twice for 26 yards and one TD in Berlin's opening weekend 20-14 home win over the Scottish Claymores.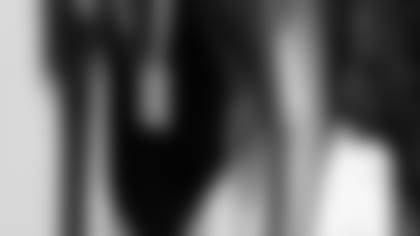 ]()
            In general I think all the guys were excited to get going and get to game action. When the game started I think guys were really excited but then after a while settled down and then we started playing football. Our first quarter as a whole was not very good as far the first five minutes of the game because we were running off emotion, hype and eagerness to get going. But I think once the first five minutes were over, both offensively and defensively, we settled down and played better. The game was fun. It was quick. It went by really fast. Now we are in Week 2. It was a good time and it was good to win. That's all that really matters.  

A lot of the stuff that we are doing in the offense is similar to what we do in New England. So as far as understanding the scheme, it's not a big deal in transferring the practice into the game. The speed of the game is not really a big deal to me either. I've played in some preseason games and in the regular season (in New England), so that really isn't anything that should catch me off guard. It felt good to get back out there. It was good to just get back out there and play in a game, to start a game and have some meaningful snaps in it.
On a number of my completions we were able to get the ball down the field for some big gains and I think that is one of the strengths of my game. Our coaches try to put guys in position to make plays and it just so happened that we started to run the ball pretty well in the third quarter coming out of halftime. They started putting eight men in the box. They were trying to stop the run because we had a three-point lead and had the ball. They were trying to put seven and eight in the box so it opened up our play action game and our receivers were able to get open. So they were easy completions.
Both my runs in the game came on breakdowns. On the first one (a 20-yard scamper on third-and-five early in the third quarter) we were in four-wide and the only person left in the middle of the field was the middle linebacker. Our running back went through and went on his route and the middle linebacker took him in coverage. So the middle just opened up. They had good pressure coming off the edge. I just stepped up and there was nobody there. So I just ran. On the touchdown run (a six-yard score on first-and-goal on the same third-quarter drive) it was supposed to be a pass but they played it well. The defensive end got real wide and rushed up the field real wide. So I just ran underneath him. Our running back blocked and the wide receiver on the flank blocked well and I got in the end zone.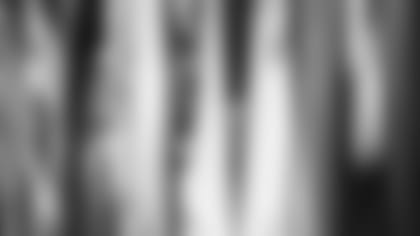 ]()
            But in terms of creating with my legs, I just try to keep the play alive. I am not a runner. I try to move around and to just keep plays alive to give guys down field a chance to get open. I mean if I have to run, I will. But I wouldn't consider myself a running quarterback. I look to throw as long as possible. I try to give the receivers and the running backs a chance to make plays, but in the end if I have to run I will. I usually just try to hold on to the end though and give my teammates a chance. If all else fails, then I will run.  

I enjoy the fact that as a quarterback every play goes through me. I guess that's why you would like your position as a quarterback because there is always some kind of pressure, some kind of situation that you have to make the best of. Sometimes you make them and sometimes you don't, but I think that's the whole part about being the quarterback. You have to enjoy the challenge of leading the last-second drive or coming from behind and that type of thing. I definitely enjoy the challenge.
We rotated at quarterback in the first game. I think that will probably go on all year. This league is not like the NFL. It's different because you have guys that are sent over here to develop and their clubs want to see them on film and stuff like that. That's not a problem with me.
The atmosphere at Olympic Stadium was actually really good. When we came they told us that they really don't get a lot of fan support, but once the game started we had like 16,000 or 17,000 people at the game. They say that they average around 14,000. So for the first game it was pretty good. We were hearing that the fans would kind of wait to see how the team does the first few games and then they would start coming out, but we had a nice little turnout. It was a nice little crowd with a lot of noise. It was cool. And some of the fans know my name and ask me for autographs. They know about me from playing for the Patriots and being at the Super Bowl and things like that.
This week we have to go to Amsterdam to play. It's just another game, but it is our first game on the road. It will be a big test for us to go out there and try to get a road win. This is their first home game so they should be hyped up and they should have a good crowd. From what I hear their crowd gets real loud because some way or another they can pump noise in through the PA system. I don't understand that. It's a retractable roof dome, but I guess it is legal for them to pump noise in. That should be very interesting.
Traveling over here is sort of like the NFL in that it is pretty much all first class. But there aren't really any flights. Every one is within a few hours of each other. The only time we fly is when we go to Scotland because we have to go across the water. Normally we get on this thing that they call the speed train or the fast train or something like that. It's really comfortable, more comfortable that an airplane