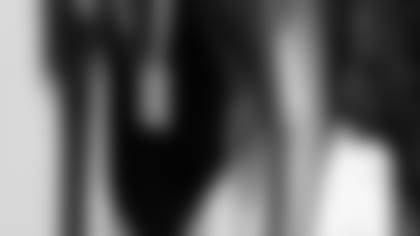 ]()
            *Over the course of the next few months Patriots backup quarterback **Rohan Davey** will chronicle for the readers of Patriots.com his experiences playing this spring with the Berlin Thunder in NFL Europe. Today's installment has Davey's thoughts on another early-season win, a pair of touchdown passes and a look ahead to what fans can expect this weekend. Davey completed 12-of-18 passes for 164 yards with touchdown passes of 43 and 52 yards to German national player Jorg Heckenbach in last weekend's 28-17 road win over the Amsterdam Admirals. Davey earned NFL Europe Offensive Player of the Week honors for the performance.*  

We started off slow on offense again this week. The first half was real sloppy, real sluggish. Then in the second half we got it together and made some plays and won. The defense kept us in it though in the first half and played well in the second half. So we didn't really have to do much but make a couple of plays. We are just not coming out and starting fast. There is no real reason for the slow starts; we are just not coming out playing well early.
The first long touchdown pass that I threw was a rollout to my left and Heck was on the backside running a post over the top. Our read, it was third-and-12, was basically that we had two guys outside and one in the slot. Chas (Gessner) was in the slot and he got eaten up by the linebacker and the safety. That safety dropped down low and the safety to the other side, they were playing Cover Two, so the safety over the top dropped down and peaked in and looked at the route allowing Heck to get over the top. So it was just a read where if the safety bites on the two guys, you throw it over the top and that is basically what happened.
We move the pocket a little bit here, especially when it is third-and-long like that just so the defense can't pin their ears back and come thinking you are going to be in the pocket. That's the basic reason why we move the pocket, just so they don't know exactly where I am going to be. It gives them something else to think about. Rolling out is not a problem for me. We do it in New England. It's basically just a follow-up of what we do there. I am comfortable with it.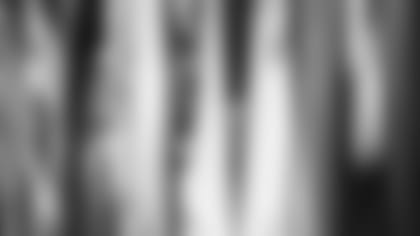 ]()
            The second touchdown was an adjustment we made at halftime. Coach came to me at halftime and was telling me that the Mike linebacker was biting on the fake and he was getting back to whatever they had designated as the strength of the offense. So he was getting to the two-receiver side and Heck had an in-cut on the backside. The Mike linebacker basically just lost him and I just threw it off the back of him. Heck did the rest and ran it for a touchdown.  

The ArenA in Amsterdam was nice and in general all the stadiums are pretty nice. The grass was a little dug up because I think they had a soccer game on it the night before, but all the places we go are nice. They pumped a lot of noise into the stadium. I mean it was a real loud, noisy place. It was like there were 70,000 people there. And the noise affected us a little because when we were on offense that's really when they pumped the noise in. We had a couple of false starts and things like that, but we handled it better in the second half.
It felt good to be recognized as the Offensive Player of the Week. I think any time when you get thrown in a situation, regardless of whether it is NFL, NFL Europe or whatever it's always good to be the guy that goes out and plays well and stands out. But the bottom line is that you have a team and you can't do it without them. Getting your name out there is definitely a positive thing.
Our living arrangements, really it's like when you were in college living in the dorms. Everybody is here. Everybody goes from room to room playing games and playing cards and stuff like that. So it's a hotel, but it's similar to a dorm when you were in college. It's kind of like a college atmosphere, so it is cool.
I haven't talked to many people from the U.S. since I have been over here. I am not on the phone that much because the time difference is so dramatic. Basically whenever you call people most of the time you are just leaving messages. I mean I talk to my mom once in a while and other people once in a while, but that's it. There is not too much of that.
I don't get on the Internet to check up on things too much either. We get the USA Today here and I read that. I'm interested in keeping up with the NFL Draft, but that's one of the things that I haven't been able to do too much of. I have been reading the USA Today when they have things about the different prospects and positions. Today they had a thing about the defensive tackles and the teams that need them. I like the draft and I get in to it. I don't know how much of it I will be able to see on TV though because we haven't really been getting any of the NBA stuff or the Final Four stuff and other things like that. So I don't know what we'll get to see. Most of the time it's just video games, DVDs and hanging out.
It makes it a lot more comfortable when you are here with people that you are familiar with such as (fellow Patriots) Chas and Jamil (Soriano) and (Scott) Farley and there are some guys on the team that I have known through the draft and guys I grew up with in Miami. So it's definitely a comfortable situation.
Chas is doing real well. He recognizes defenses well and coverage well. He is using that to his advantage to get himself open because when he lines up he reads where the corners are and where the safeties are. It helps him to run the route better. That helps me because I know that he understands what is going on and what they are trying to do to us to try to throw our timing off as an offense. So he recognizes that well and the rest of the receivers are doing a good job of doing the same thing. But he is really doing well.
I haven't had much more time to get out and see the country yet. When we went to Amsterdam we traveled on a train so we got to see a little bit of Amsterdam and to see the countryside going through the Netherlands and stuff like that. That was pretty cool. But basically right now it's just football.
This week's game with Cologne is going to be a tough game. It's going to be our biggest test by far. The previous two teams that we played are good teams, but Cologne is a real steady team. They lost both of their games by a combined 11 points. They lost last week on a blocked punt and the week before that they had two kickoffs returned against them and lost that game. So they basically have been losing their games on special teams. Their defense is real good. We are going to see a lot of man-to-man, a lot of up-in-your-face, jam-you type defense. They have a good defensive line and good linebackers. This will be by far our toughest test and we'll find out a lot about our team after this game on Sunday.
Even though the standings are pretty divided right now, I think all the teams are still in it. There is still a lot of football to be played. The talent level on each team is pretty good so it's basically going to be the teams that come together the fastest and work their technique, out-tough and outplay each other. The talent level and the competitiveness is real strong.
If we put it together we'll do some real good things. But that's what we have to do, we have to come out real strong on offense. Our defense has been playing well. It kept us in the game last week and the week before that. We just have to come out and play fast. We have to start fast and finish. We played well in the second half. But how we played last week against Amsterdam, we can't play like that this week against Cologne. Cologne has real good players on defense, especially in the secondary so they play a lot of man and we haven't seen that. We are going to really be tested this week