Over the course of the spring Patriots backup quarterback Rohan Davey will chronicle for the readers of Patriots.com his experiences playing with the Berlin Thunder in NFL Europe. Today's installment has Davey's thoughts on his team's first loss of the season, playing and succeeding late in games with his team trailing and his thoughts on missing the Patriots trip to the White House earlier in the week. Last weekend Davey completed 10-of-24 passes for 149 yards and one touchdown in a 28-27, last-second loss to Cologne.
We started out kind of slow in the first half but then we got it going. Cologne played a real tough football game, as we did. It was really a seesaw battle the whole game. They took the lead, we came out of halftime and took the lead and they took the lead back right before the fourth quarter. Everything was going pretty well. They did a lot of things trying to disguise the coverages but I thought we picked them up pretty well. They tried to line stunt a lot to the offensive line but we picked it up well. It was just one of those games where if we had an opportunity to get the ball last it would have been real interesting.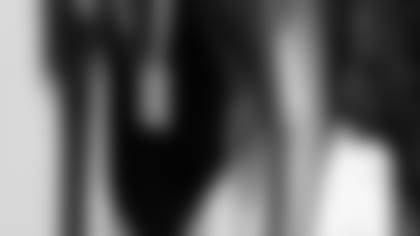 ]()
            We took the lead in the fourth quarter, then they threw an interception with about 1:40 left and we ended up taking a six-point lead. Then they got the ball back and went down and scored. They did a great job of executing their offenses and kept playing hard, didn't get discouraged and they ended up stealing the game from us at the end.  

As a quarterback, if the team has confidence in you that you can get it done at the end of the game, then that gives you a lot of confidence in yourself. Also, if you have confidence in your teammates that it's the fourth quarter and we need to go down and score that everyone is going to do their part to get it done – the whole unit – then coming from behind late is something you feel comfortable doing. As a quarterback you can't be scared when you get in that position. You can't be timid. You just have to go out there and execute one play at a time and that's what we try to do here. That's what I've seen Tom [Brady] do for two years and also the year before when they won the Super Bowl. So that was something I've tried to pick up from him to get me ready to go about getting myself ready for those situations.
Things didn't go as smoothly for us this week as they have. There were a lot of balls that I was forced to throw away, and we had a couple of drops, but that's all part of the game. I think teams are adjusting their coverages a little to stop some of the things we've had success doing and we need to be aware of that. There are times throughout the course of the game where it's better to throw the ball away rather than taking a sack or force an interception.
Walking off the field a loser is something I never want to experience again. It's been a while since I've lost a game, either as a starter or even last year in New England when we went on that nice run. That's like 20 in a row for me not losing. It's one of those things that left a real bad taste in my mouth, especially losing on the last play of the game with five seconds left they throw a 5-yard touchdown pass to beat us. Now we have to bounce back and it started with our coaches at practice this week. They emphasized getting over the hump and that this was really our first bump in the road so far. They really tried to put the pressure on us to see how we would react to adversity. Practice has been great with the guys. They've come out and gotten themselves prepared to play and practiced hard. We just look at it as one loss. So if we keep going we'll accomplish our goal of playing in the World Bowl.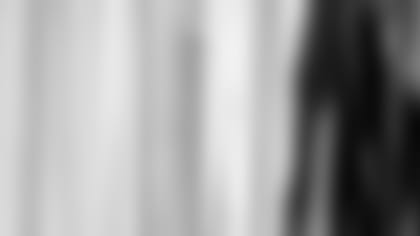 ]()
            Playing in the World Bowl would mean a lot because anytime you play and there's a goal in mind, with me it was getting to and winning the World Bowl and then to do some work on technique things I haven't had a chance to work on in game situations, the trip over here would be well worth it.  

I would have loved to have been there with my teammates at the White House. But I made a commitment over here to do my thing and try to win a championship. But I would definitely love to have the opportunity to go to the White House and hopefully I'll have another chance before my career is over.
There's been a lot of attention on me and the team. When the team is doing well that's the type of thing that comes with it. That's fine. It's something that you welcome. You'd rather have the attention than not have it. Also, it's good attention because our team is winning and that brings attention to our players and coaches and people get to watch our games more and that can help all of us.
I'm not really worried about the short turnaround from the end of the season here to training camp. We get some time off and you can use that time to get in better shape and prepare yourself for camp and get readjusted to life back over there. I'm not really concerned about that because once training camp starts your going to have to compete all over again anyway. The coached aren't going to be worried about whether or not you're tired or what you did in the summer. It will be time to work again and that's all that will be on my mind.
Right now, I'm just enjoying playing again and getting back on the field because it's been a while since I've done a lot of these things. There are so many little things that go unnoticed that are very important, especially for a quarterback. These things are really stressed in New England and playing here has given me the chance to work on them a lot. Small things that might not seem like a big deal like taking my drop and making sure I wind up in the right place. If you drift one way or the other it can affect the protection schemes. The tackle might be expecting you to be one place and he might block it a certain way accordingly and then I drop back to the wrong spot and make him look bad when I get sacked. Those are some of the little things that you can only get from game experience and it's worked out very well for me over here so far.
As told to Patriots Football Weekly's Paul Perillo