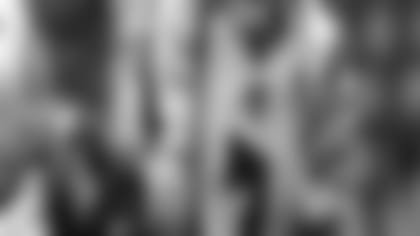 ]()
            *Over the course the spring, Patriots backup quarterback **Rohan Davey** has been chronicling for the readers of Patriots.com his experiences playing with the Berlin Thunder in NFL Europe. Today's installment has Davey's thoughts on last weekend's win over Frankfurt, being named NFLEL offensive MVP and this weekend's rematch with Frankfurt in World Bowl XII on June 12. Last weekend Davey completed 15-of-19 passes for 157 yards with one touchdown and one interception in Berlin's 41-0 home win over the Galaxy. World Bowl XII can be seen live Saturday, June 12 at noon on FOX.*  

It was kind of one of those things that you didn't know how to react to after the game when we beat Frankfurt last weekend. Of course you are happy that you won, but on the flip side of it, their quarterback didn't play and Skip Hicks didn't play that much. He had his snaps but he didn't play that much and they had some new guys on defense, especially on the defensive line. You don't know how well they knew the system or knew what they were doing. It was kind of like a preview. We wanted to see their new guys on tape, so that was good. I'm sure the game tomorrow won't go that way. Don't get me wrong, I think we are the better team. I think we showed that we are the better team, but I don't think they played anywhere near their potential. You don't know if their coach is trying to rest guys or if there are injuries. I don't think we saw the best of Frankfurt. I think we saw the best of them when we played them the first time at their place.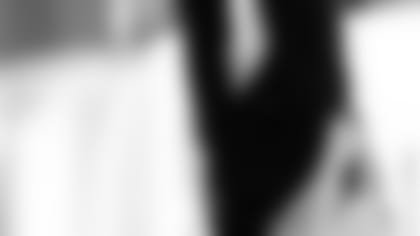 ]()
            World Bowl week is very similar to Super Bowl week as far as relocating and being there for a week. The media coverage is not as extensive as it is at the Super Bowl. The good part about it here is that you are overseas, so you don't have that much family to take care of. As far as the hype leading up to the game, the Super Bowl is a lot more hyped up then it is over here. This is our Super Bowl though. The team stuff and the media obligations and requirements of that nature, all of that stuff is similar. As far as the fanfare at the hotel like it was in Houston for the Super Bowl though, it is not quite that extensive.  

In terms of what fans can expect in Saturday's game we are going to come out attacking. We are not going to change anything that we have been doing the whole year. We have been hitting the big plays all year. You can look forward to seeing a bunch of those go up and you can also look for me to throw the check downs if it is not there. They will be smart shots. We are going to come out aggressive. The offensive line is going to hold up and the good thing about this league is that they can't blitz too many people. It gives you the opportunity to really survey the field and get the ball down the field. We have a lot of intermediate routes. We have a nice quick game package where I have the ability to check off at the line.
It was an honor to be named the Offensive MVP of the League this week. That goes back to our team because we had a good offense and we had a good offensive line, the best O-line over here. That said a lot about protection and plus we had a good running game. There was a lot going into it. Anytime that you play in any league, regardless of whether it is NFL, NFL Europe, Arena League and you receive accolades like that and get selected as the best at your position it is always good. I always want to put my best foot forward. I was real happy for it and my teammates were happy for me so that was even better.
I'm missing out on mini camp this week in New England, missing out on being able to be back in familiarity with all the intricate parts that they have put into our offense through passing camp. Since I have been over here, Josh (McDaniels, Patriots quarterback coach) and I have been communicating. He has gotten me the things that were put in, which is not a lot. It is the little things. As far as missing a lot, I think I have gained more by being over here.
            ![]()

            Unfortunately I won't be able to be back for the Patriots Super Bowl ring ceremony this Sunday. I tried to get my plane ticket changed so I could be there for that because I really wish I could be there for it. I won't make it back until Monday though. But the plan is to come back with another ring, that is the plan. It would be a big accomplishment to be able to participate in the Super Bowl and then come here and play in the World Bowl. It is the biggest thing over here right now besides the European (Soccer) Championships. It would be nice.  

When we are done here I'm going to leave here and get home and try to situate everything. I will probably go to Miami for a couple days. Then I plan on training for the next month to make sure I'm in good shape for training camp. I want to watch as much film as I can on the different things that the Patriots have put in and also meet with Coach Belichick and Josh McDaniels and see what it is that they expect of me and what exactly they want me to do. I want to meet with Coach (Mike) Woicik and the strength guys and get a conditioning plan for the next month and then I will get a trainer and get after it so that I'm ready for camp. I won't do much football-related. I might start throwing the last two weeks getting ready for camp, but nothing overly excessive except for running and working out. I'm in good shape right now because when you play football you have to be in football shape. Coming into camp I was conditioned and able to run a conditioning test. Now I'm in football shape.
As told to Patriots Football Weekly's Andy Hart