Mike Vrabel's sudden retirement announcement this month got us at PFW to reminiscing about the years he spent here in New England. Looking back, the Patriots had quite a stellar group of linebackers during their Super Bowl-winning run from 2001-04.  
Which got us to thinking even more, and that brought us to this week's Debate Friday topic:
Who was the best Patriots linebacker during the team's Super Bowl era?
Read the arguments of all three Patriots Football Weekly writers, then cast your vote in our poll.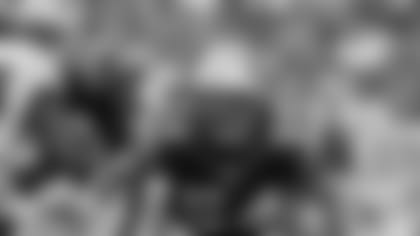 Andy Hart says, "Tedy Bruschi ..."**
Since Bill Belichick called him the perfect Patriot, it would stand to reason that No. 54 was also the best at his position. The fan favorite not only had a knack for the big play at the key moment, but was also the cerebral core of the New England defense. While a great player like Ty Law was asking only if the defensive call was man or zone, Bruschi was ensuring that the entire Belichick-created scheme was aligned properly. Then, after the snap he would simply make the tackle, force the fumble or pick off the pass and return it for a touchdown.
Bruschi played more games than any other linebacker in Patriots history, including starting all 19 games the team played in each of its back-to-back Super Bowl seasons from 2003-04. Let's look at his stat line from those special seasons. You want to talk about putting up numbers, Bruschi had 137 tackles, two sacks, three interceptions, two touchdowns, three forced fumbles and a fumble recovery in 2003. A year later he had 128 tackles, 3.5 sacks, three interceptions and three forced fumbles. From his spot in the middle of the New England defense he could pretty much make any type of defensive play, and when his team needed it most that usually exactly what he did.
Bruschi was a leader on and off the field. As the cliché goes, he was the heart and soul of the defense. Schematically he was an extension of his coach. Physically he was a gifted, timely playmaker. He was never the biggest. Never the fastest. Never the highest drafted. Never made the most money. Never an All-Pro.
He simply did what he needed to do to lead his team to victory. That made him the perfect Patriot and the best linebacker the team had during the championship era from 2001-2004.
~ AH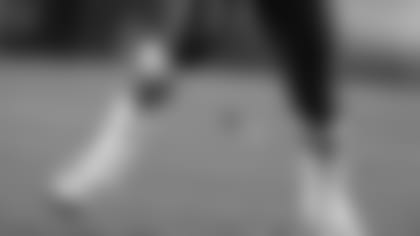 Paul Perillo says, "Willie McGinest ..."**
Three worthy candidates for this honor to be sure but I have to go with Big Mac. His combination of size, versatility and athleticism put him a notch above the other two.
His list of key plays is as impressive as any member of those championship teams. Whether it was coming off the edge to slam Peyton Manning and knocking the Colts out of field goal range in the waning seconds of the opener in 2004 or stuffing Edgerrin James at the goal line to preserve a key win in Indy in 2003, McGinest always seemed to make the biggest plays when it mattered most.
That doesn't even address the 4.5 sacks he had in a playoff win over Jacksonville, or the 16 career sacks he piled up in 18 postseason games – the most in NFL history.
All of those stats are great but what separates McGinest from the rest is his combination of skills. At 6-5 and 270 pounds McGinest also could run and cover effectively in space. Those traits are so rare that Bill Belichick once compared him to Lawrence Taylor, and he has largely been searching in vain for his replacement ever since the linebacker left after the 2005 season.
Many have tried, including big-money free agent Adalius Thomas, but no one has successfully filled McGinest's rather large shoes since.
~ PP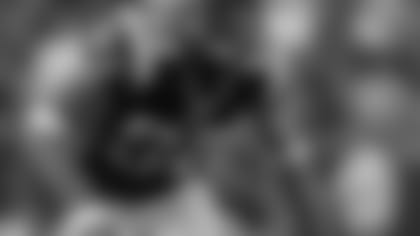 Erik Scalavino says, "Mike Vrabel ..."**
Fair arguments made above by my colleagues, no doubt, but let's not allow nostalgia to cloud our judgment when it comes to Bru, or wistful "what-if"-ing with regard to Big Willie (i.e., if only he'd had Belichick coaching him his entire career). I say we look objectively at the three candidates, and when you do, you'll see clearly that Vrabel was the most significant contributor.
You want durability? Vrabel gave you that. Sure, Bruschi played more games at LB than any other Patriot, as Andy indicated, but Vrabel played all 16 regular season games every year but one (2003, when he missed three contests), and started 12, 13, 9, 15, 16, 16, 15, 14 from 2001-08.
You want big plays? Vrabs gave you plenty of those as well. He averaged exactly six sacks per year, with highs of 9.5 in '03 and 12.5 in '07. He also picked off 11 passes in his Patriots career, one of which he took to the house against Carolina in '05. He made plays in Super Bowls – Remember who got in Kurt Warner's face to force the bad throw that led to Ty Law's INT-TD?  Yeah, Vrabel.
You want versatility? No 'backer went above and beyond more than Mike. Sure, he spent most of his time on the outside, but when asked on several occasions, the 6-4, 260-pounder gladly "took one for the team" and moved inside to help shore up what was, at times, a weakened middle of the team's 3-4. Bruschi was never asked to move outside, nor was McGinest asked to go inside, because neither had the skill set to play both spots as well as Vrabel could. And as this is a discussion exclusively about linebacker play, I won't even mention Vrabel's even more impressive versatility as a tight end.
Was Vrabel a leader in the locker room? Of course. He was elected co-captain numerous times by his Patriots teammates. He led both vocally and by example, employing whichever method call for by the circumstances. He did whatever was asked of him and did it as well as or better than most.
You may love Bruschi and think Willie could've been the next LT, but looking at it objectively, no Patriots linebacker was more valuable than Mike Vrabel.
~ ES
Your turn! Cast your vote in this week's Debate Friday poll.
http://polldaddy.com/poll/5236659/