As we enter the quietest part of the NFL calendar, players and coaches are taking some time off from the daily grind of practicing and breaking down film.
But we at *Patriots Football Weekly *are still hard at work, and we've come up with another first for Debate Friday. Instead of the usual two-sided debate, the whole staff is getting involved in this week's topic discussion.
After reading our arguments, cast your vote to take part in this week's Debate Friday question:
Which new player will contribute most to the Patriots this season?
Andy Hart says, "Leigh Bodden."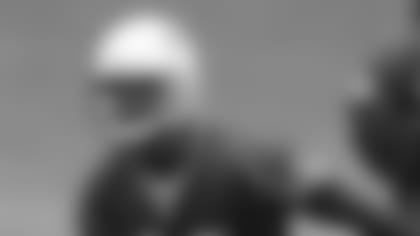 Bodden brings a lot of positives with him to his first season in New England. He's in the prime of his career, has experience in a similar scheme thanks to his time playing for Romeo Crennel in Cleveland and is playing on a one-year deal looking to bounce back from a disappointing campaign in Detroit. He can make himself a lot of money this fall if he can regain the form that saw him snare a career-best six interceptions for Crennel's Browns in 2007.
I think Bodden has all the tools and motivation to become something the Patriots lacked last season – a No. 1 cornerback. I'd be surprised if he doesn't end up as the centerpiece and interception leader of a totally reworked and far more talented New England secondary.
Erik Scalavino says, "Joey Galloway."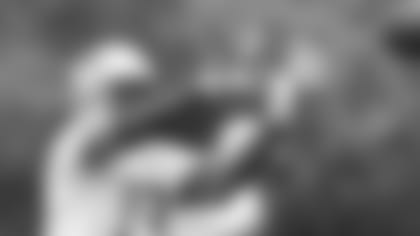 ]()Galloway might be the best complementary outside receiver the Pats have ever had in the Belichick era. He's been a number-one receiver on the other teams he's been on, and has put up some of his highest yardage totals in recent years (three 1,000-yard seasons in the past four years). Even though an injury-marred 2008 left him scoreless, Galloway can still find the end zone, having scored 24 touchdowns in the previous three seasons. And at 37 going on 38, he still displays the speed of a guy 10 years younger.
Galloway's hands are much better and more reliable than Jabar Gaffney's, and he has better flat-out speed than Donté Stallworth, who put up great numbers for New England in 2007. If he can stay healthy, Galloway has the potential to eclipse both of those players in terms of production – especially with defenses having to concentrate on covering Randy Moss and Wes Welker.
Paul Perillo says, "Shawn Crable."
There are a lot of candidates for this honor, but I feel Crable will head the list. Bill Belichick's defenses have been at their best in [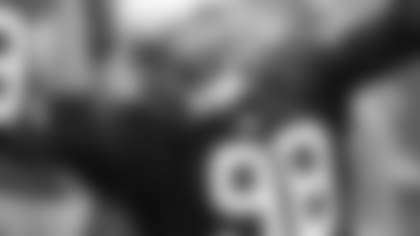 ]()recent years when he's been able to employ three-man rotations at outside linebacker, and Crable is going to benefit from that.
At 6-5, 243, he has the ideal size to play off the edge. Richard Seymour recently talked about Crable's lightning-quick first step and he has 4.5 speed to go along with it. All he needs is some experience and he's going to get it this year.
He's added some strength to his lanky frame, particularly his lower body, and that will give him the opportunity to earn playing time. Belichick excels at putting his players in positions to succeed and he'll find ways to get Crable some pass rushing opportunities. Once Crable starts putting heat on the passer, he'll make a huge impact.
---
http://polldaddy.com/poll/1719609/
Now it's the fans' turn to share their opinions on this debate. Which new contributor will have the biggest impact for the Patriots this season?