The moment Pats fans have been waiting for since last September has arrived. After missing almost all of last season with a knee injury, quarterback Tom Bradyreturned to the Patriots practice field this week with the rest of his teammates and took part in organized team activities.
Earlier this week, in an interview with ESPN, wide receiver Randy Mossexpressed some confidence that, with Brady back, this year's Pats offense could rival the record-setting team of 2007. Brady was asked a similar question by reporters after Thursday's practice, and admitted the prospects are exciting.
So, that brings us to this week's Debate Friday topic:
Will Brady's return be record-setting?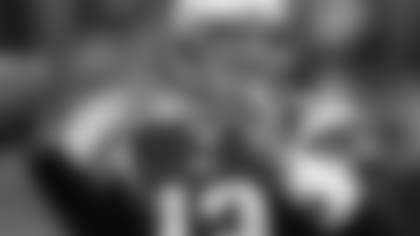 ]()Paul Perillo says, "Yes …"**
I know the logical answer is to say it can't happen, but with a healthy Tom Brady returning to an offense that has even more weapons than in 2007, I say the heck with logic.
Few people thought the 2007 Patriots would go undefeated and wind up with 589 points, but they did. Now Brady's back with Randy Moss and Wes Welker arguably more dangerous with a couple of years in the system, and Joey Galloway and Greg Lewis on board to fill the Donte' Stallworth and Jabar Gaffney roles. Galloway is a more talented player than Stallworth with blazing speed, better hands and more refined route-running ability. And Lewis is certainly capable of chipping in the way Gaffney did effectively at times.
Add to that a deeper group of running backs with a healthy Sammy Morris, veteran Fred Taylor and a rejuvenated Laurence Maroney. Plus Kevin Faulk is still doing his thing on third down and providing the offense with tons of big plays. The group of tight ends could potentially add to Brady's totals as well, giving him more candidates to catch some touchdown passes.
Brady has shown the ability to perform in good weather and bad – making the offense "The Greatest Show in Snow" as one member of the PatsFans.com message board wrote. Overall, as long as the key components of this group remain healthy, the Patriots will put plenty of points on the board – I say 600.
Moss and Welker think it can happen, and so do I.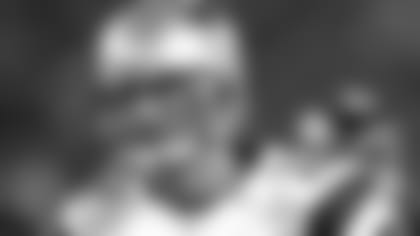 ]()Andy Hart says, "No …"**
This is one of those high-class debates that Patriots fans are lucky to find themselves involved in these days. I don't think there is a person on the planet at this point that doesn't believe Brady is going to have a productive return to the field. Or that the Patriots aren't going to be battling for AFC playoff seeding spots and a potential Super Bowl run come this December.
But the question here isn't about good vs. bad – it's good vs. great. We need to remember that before his record-setting romp through the record books with Randy Moss and Wes Welker in 2007, Brady had never thrown more than 28 touchdown passes in a season. His only true QB contemporary – Peyton Manning – has hit for 31 or more touchdowns just three times in a season, including his own record setting campaign back in 2004.
In fact, you know how many quarterbacks reached the 30-touchdown plateau last season? Three: Philip Rivers (34), Drew Brees (34) and Kurt Warner (30).
Fifty touchdown passes is a ridiculous number. There is a reason we call them historic seasons. They're rare. They're special. They're hard to recreate. That's just the way it is.
The Patriots are going to be among the NFL's elite this fall. New additions to the offense could make it among the games most difficult to defend – although the signing of Fred Taylor and committee running approach the team used in Brady's absence could see a greater focus on the running game than the team had back in 2007. It's going to be fun to watch this offense, one that will likely have to carry the team to victory at times opposite a reworked defense.
But it's a bit much to think Brady is going to rehab his way back into action and right back into the record books. We can't be greedy. I also think there is a certain vibe on this team, at least based on recent comments from both Brady and Moss, that has an increased focus on the most important goal of all – Super Bowl success. With that in mind maybe we'll see Brady, Moss and others rested a bit more throughout the course of the season as their aging bodies are paced toward February fun.
Brady, Moss and Co. will be great. They just won't be historic. At least maybe not until February 7 in Miami!
---
http://polldaddy.com/poll/1662059/
Now it's the fans' turn to share their opinions on this debate. Vote now on How many TDs you think Tom Brady will toss this season.