The *Patriots Football Weekly *staff is calling a bit of an audible this week.
Normally, two of us go head-to-head on a timely NFL topic, almost always concerning the Patriots. And this week, the most obvious relevant subject was Rodney Harrison, given his official retirement announcement a few days ago.
On the field, the former Pats safety was a fan favorite; off it, he was a media favorite – as talented delivering memorable one-liners as he was delivering vicious hits to opponents.
All of us at PFW feel Harrison's lengthy, productive NFL career (nine seasons with the San Diego Chargers, the last six in New England) is deserving of serious consideration for the Pro Football Hall of Fame in Canton, Ohio. But we're on the fence about whether he'll actually be voted in when he becomes eligible five years from now.
So, for this week's Debate Friday, we've decided to compile what we predict will be the most popular arguments for both sides of the issue, and let you, the fans, decide for yourselves in this week's poll.
Is Rodney Harrison's NFL career worthy of induction in the Pro Football Hall of Fame?
Top 7 arguments for "Yes":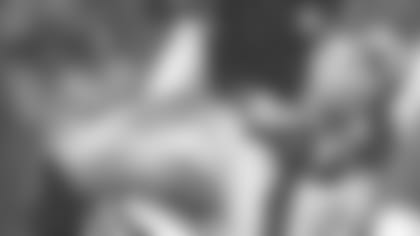 ]()-- Integral starter and vocal leader on back-to-back Super Bowl championships teams, both of which were defense-based squads.
-- Only player in NFL history to register more than 30 sacks and 30 interceptions over his career.
-- Posted seven seasons with 100 or more total tackles, including career-bests 140 and 138 in 2003 and '04 Super Bowl seasons, respectively.
-- Appeared in 13 playoff games, starting nine (all with New England), in which he totaled 72 tackles, two sacks, and seven interceptions.
-- Tallied 1,211 in 186 career games (159 starts) and was a full-time starter for all but the first two seasons of his career.
-- Remarkably durable for the majority of his 15-year career, despite hard-hitting style of play (only three seasons in which he appeared in fewer than 10 games)
-- Got better with age. Was widely recognized as one of the best safeties in the game while in New England, in the later stages of his career, after his original team (San Diego) felt his career was on the decline.
Top 7 arguments for "No":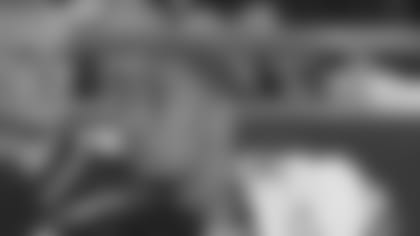 ]()-- Only two Pro Bowl appearances. Only one All-Pro selection.
-- Reputation – including a poll of NFL head coaches – as the league's dirtiest player.
-- Of the 20 defensive backs currently elected to the Hall of Fame, only seven were true safeties. There is no modern-day, full-time safety in the Hall, with both Ronnie Lott and Rod Woodson having had success at cornerback as well.
-- As great and as versatile as Harrison was from the safety spot, he was never considered among the game's most dominant defenders.
-- The list of contemporary safeties includes at least a handful considered to be better than Harrison, including the likes of Ed Reed, John Lynch, Darren Woodson, Brian Dawkins, Adrian Wilson and others.
-- 2008 four-game suspension for admitting to using performance-enhancing drugs.
-- Didn't even warrant HOF consideration after nine seasons in San Diego until becoming a member of a veteran based, Bill Belichick championship defense in New England.
---
http://polldaddy.com/poll/1681387/
Now it's the fans' turn to share their opinions on this debate. Vote now on whether or not you feel Rodney Harrison deserves to be in the Pro Football Hall of Fame?