It's common for successful NFL teams to have their rosters raided by opponents to take away their best players. The Patriots are experiencing some of that this offseason, only it's the team's coaching ranks and personnel department that are taking the big hits.
With player personnel VP Scott Pioli off to Kansas City, there'll be some reshuffling to do in the scouting department. And with Josh McDaniels, Brad Seely and Dom Capers taking jobs elsewhere Head Coach Bill Belichick will likely have to take on more responsibilities in the coming year.
That said, the question on this Debate Friday is: With all the offseason defections thus far, is Belichick now being spread too thin?
]()Erik Scalavino **says, *"No …" *
"We've seen this before. Maybe not quite to this extent, but it was only a few years ago that both coordinators, Charlie Weis on offense and Romeo Crennel on defense, left the team in the same year. A season later, Crennel's replacement, Eric Mangini, flew the coop. Dean Pees took over the defense and barely-30-year-old QB coach Josh McDaniels became offensive coordinator. Belichick had a hand in both, and the offense flourished while a somewhat aging defense survived the tumult.
"Pioli certainly did his share to contribute to New England's Super Bowl success this decade. As did former scouting phenom Thomas Dimitroff, who turned the Atlanta Falcons around as their GM this past season. But it's not like personnel decisions were unilateral. A team of hard-working professionals, led by Belichick, was and is responsible for reaching a consensus. That team has lost some components, but the core remains intact. Belichick will certainly have his hands full in 2009, but as he's proven, it's nothing he can't handle."
~ ES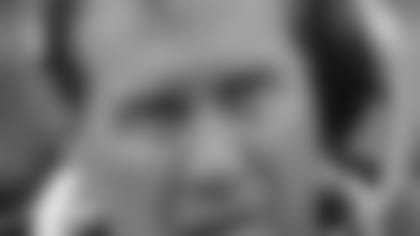 ]()Paul Perillo *says, *"Yes …"
"I'll never be one to say Bill Belichick can't do anything. He's certainly proven to me that he can handle whatever adversity comes his way. So my concern isn't in any way related to Belichick's ability to get the job done. I am concerned, however, with the amount of help he'll receive in 2009. Even Belichick can't do it all alone, and at the very least he'll now be asked to break in a new personnel man, offensive coordinator, special teams coordinator and a couple of position coaches. That's an awful lot of new people he'll be working with.
"The last time he dealt with mass coaching defections was 2005, and there was a definite adjustment period then as Eric Mangini and Josh McDaniels assumed larger roles. The 2005 team finished 10-6, which is good by NFL standards but happens to be the worst mark the Patriots have posted since 2002. So to say there was little effect felt by the losses is untrue. Mangini then left for the Jets, McDaniels grew into his role and the team thrived. Hopefully that will be the case with the replacements this time. But Belichick will be dealing with added responsibilities on and off the field, and that just might be too much to ask of one man."
~ PP
Coming next weekon patriots.com, the first photos of Matt Lightstarring in his 3-D Super Bowl ad! Plus, our continuing Position Snapshotseries.