It's been a longer than normal offseason for the Patriots, but can you believe this is the last Debate Friday before training camp? So, we figured we'd focus on the camp roster for this week's topic.
Every year, it seems, at least one veteran who was thought to be a lock to make the roster winds up being cut at some point in the preseason. Last year, for instance, Fernando Bryant started virtually every day at cornerback for New England, but he was among those released on the final cut-down day. That move took all of us at PFW by surprise, to say the least.
Obviously, players like Tom Brady have nothing to worry about. He's making the team and he'll be the undisputed starter at quarterback. At the other end of the spectrum, undrafted rookie free agents face the steepest uphill battle to earn a job, so it's no surprise when most of them don't make the team. But the roster is loaded with proven veterans who may find themselves looking over their shoulder throughout the month of August.
Might we see something similar to the Bryant situation this year? And if so, which player's release would surprise you the most? Read the PFW guys' arguments, then cast your vote in this week's Debate Friday poll.
Which player could be looking over his shoulder, but would still be the most surprising cut from the Patriots this summer?
Paul Perillo says, "Jarvis Green."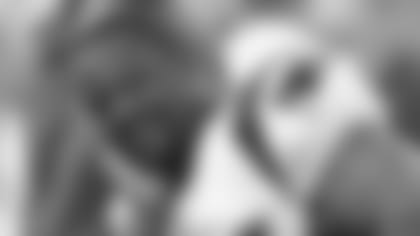 ]()Keeping in mind these aren't guys that we think are going to get cut necessarily, but might not quite be the locks we think they are, I'm going with Green. He's been a valuable asset to the defensive line for seven years, ably serving as a backup and spot starter during that time.
While Green's presence on sub packages has been valuable as a pass rusher, he's coming off his worst season statistically since 2003 and finished with just two sacks while playing in 14 games. He's entering the final year of his contract, carries a cap charge of more than $5 million and could save the Patriots roughly half of that if he's cut. In order for that to happen, some of the kids would have to show promise, perhaps Le Kevin Smith or rookie Darryl Richard.
If that happens, it's possible that Green could be blue come September.
Erik Scalavino says, "Benjamin Watson."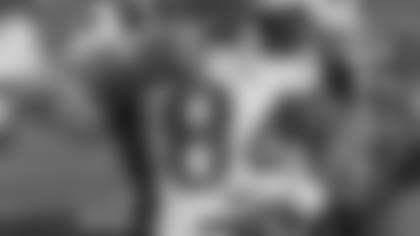 ]()It's no surprise that Watson has underachieved since the Patriots made him the second of their two first-round picks in 2004. Despite possessing the freakish athletic ability to be an Antonio Gates- or Tony Gonzalez-type tight end, Watson hasn't been able to fulfill that enormous potential. Inconsistency and injuries have been his downfall.
The Patriots clearly want to give Watson some competition this year, which is why they signed former Jet Chris Baker and traded with Tampa Bay to acquire Alex Smith in the offseason. Second-year vet Tyson DeVree made some impressive catches during spring practices, and David Thomas, a former third-round draft choice, is hoping his fourth year in New England will be his breakout season.
However, Watson is in the final year of his original rookie contract, meaning he should be particularly motivated to have an impressive season heading into free agency. What's more, I think it's possible, given the loss of fullback Heath Evans, that New England could carry four tight ends on the final roster. I wouldn't be shocked if Watson didn't start, but I'd certainly raise my eyebrows if he were to be flat-out released.
Andy Hart says, "Nick Kaczur."
]()Though he's held down the starting spot at right tackle (when healthy) over the last three seasons, Kaczur has never really taken hold of the spot. He's struggled at times with speed rushers and has, for the most part, been the week link of the unit.
The addition of Sebastian Vollmer in the second round of the draft, as well as the development of Mark LeVoir, brings even more competition to a spot that also includes Ryan O'Callaghan and Wesly Britt.
Odds are that Kaczur will keep his job for another season, at least until Vollmer develops. But I also wouldn't be surprised to see him pushed for playing time and maybe right off the roster.
---
http://polldaddy.com/poll/1806913/
Now it's the fans' turn to share their opinions on this debate. Who do you think would be the most surprising training camp cut?