In the short but storied history of Debate Friday, we have a first this week – the writers of *Patriots Football Weekly *actually agreeing on an issue!
But in doing so, they find themselves at odds with the National Football League. This week, at its annual meeting, league officials decided to institute what is being referred to as "The Tom Brady Rule."
It is, in fact, not a rules change, but a modification to an existing rule, designed to protect quarterbacks from the types of debilitating injury-inducing hits of the kind suffered by New England's franchise QB last season.
In that now infamous play in the 2008 season-opener at Gillette Stadium, Brady stepped up in the pocket to fire a pass downfield. As he did so, Kansas City Chiefs safety Bernard Pollardblitzed Brady, but was blocked by New England running back Sammy Morris. Pollard fell to the ground near Brady, who still had the ball at that point.
Still on the ground, Pollard seemingly instinctively lunged for Brady's legs in an attempt to tackle him. But in so doing, he severely injured Brady's left knee, thereby ending the QB's entire season.
So, at the annual meeting, league officials announced that from now on, defenders would be penalized for making such a play.
It was the biggest news to come out of the meeting, and it's this week's Debate Friday topic:
Is "The Tom Brady Rule" good for the game?
"We're trying to make the game safer for the guy getting hit and the guy doing the hitting," NFL officiating director Mike Pereira [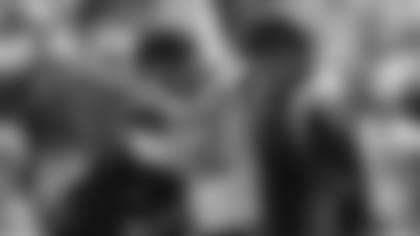 Quoted in various media outlets, Pereira explained that game officials would now be conscious of a so-called "strike zone" on quarterbacks – an area extending from below the player's neck to above his knees. If the defender lunges or rolls at the quarterback's lower legs and delivers a hit with his helmet or shoulder (as Pollard did to Brady), he will be flagged.
However, there is an instance in which defenders are still permitted to hit a quarterback below that strike zone – if the defender is coming off a block and attempts to pull down the quarterback by using his arms or hands. An example of this would be the play made by former Pittsburgh Steeler Kimo von Oelhoffen against Cincinnati Begnals QB Carson Palmer (Note: In that January 2006 playoff game, Palmer also blew out his knee as a result of von Oelhoffen's hit).
"It's a player that's down and then he does that second act where he's getting up and intentionally rolling into the quarterback, or where he's getting up and he lunges at his legs," argued Titans coach Jeff Fisher, co-chair of the NFL's competition committee.
"We've got a lot of shots where guys have gone down, crawled, and swiped. We don't feel like that's potentially as injurious to the quarterback than the hit where the shoulder comes down to the knee or the planted leg."
No one has more respect for Tom Brady and his value to both his team and the entire NFL than the staff of PFW. We've witnessed firsthand his rise from unknown prospect to world-famous tabloid star and icy-veined, three-time Super Bowl champion. But the lengths the NFL is taking to protect Brady and other franchise QBs is getting a little ridiculous.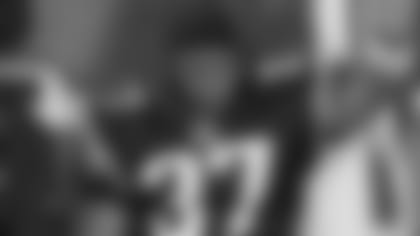 ]()As Rodney Harrison has said, football is a "man's" game, an old-school physical sport. People have to like physical contact to play the game, whether it be starting out as a wide-eyed youngster or as a 30-something, oft-injured veteran of NFL battles like Harrison. That physicality and the potential for injury, for better or worse, is part of the inherent core of football. Players have to accept that. Fans have to accept that. Rules makers have to accept that.
That said, player safety is a clear issue. The athletes – from the great ones like Brady down through the 53rd-man on the Lions roster – are a big part of the game's success. Without great players we would not have a great game. But we can't place a greater value in terms of safety on one player, one position or one side of the ball.
Not only does this so-called "Brady Rule" create a certain class structure of player importance, it once again puts defensive players on the defensive. More and more defenders have to think on the football field. We've always been told that the more a player is thinking, hesitating and playing scared on the field, the greater the chance for injury.
So theoretically, while protecting the quarterback by limiting both high and low hits, we're potentially putting defenders at greater risk. We're slowing them down and putting them at doubt and in doing so putting them at risk of both injury and on-field embarrassment.
It's no longer good enough to rush the passer, beat the blocker and get to the QB, now you have to get there under control enough to make sure you contact him in the "strike zone." What is this, baseball? Are you telling me while rushing an elusive quarterback like Ben Roethlisberger or Mike Vick, I'm supposed to be analyzing exactly where I'm going to hit him? Sounds like a way to end up on the wrong side of a SportsCenter highlight.
QBs should be protected. So should LBs. Offensive players going for the ball should be valued just as much as the defender looking to dislodge the ball. But that's not the way it is right now. You can't hit Brady in the knee but you can hit Adrian Peterson, Ray Lewis or Harrison in the knee.
Why is that fair? Because Brady makes more money and is on more posters? Is that the message we really want to send? Protect Brady at all cost, but throw the likes of New England special teamer Ray Ventrone to the wolves? That's absolutely ridiculous and against everything the great team sport of football is supposedly all about.
Harrison also indicated in his recent comments that finishing the play is part of what football is all about. No play is over until the whistle blows, right? Unless, of course, a blitzing defender is cut down (at the knees by the way) by an opposing running back. With the "Brady rule" his play is essentially over, maybe his season if the hit is in the wrong spot on his knee like it was on Brady's.
As Harrison alluded, Brady is the ultimate football player focused on finishing every play. He's thrown from the seat of his pants and while taking huge hits in the grasp of defenders. He still has that opportunity to embarrass defenders … too bad they no longer have the chance to go all-out in trying to stop him.
Football is a tough game. It brings great highs that come with equally great or even greater physical consequences. It's not for everyone, either as a player or as a fan. If you can't take the heat, get out of the kitchen. If you can't take the hits, get off the field.
| | |
| --- | --- |
| http://polldaddy.com/poll/1493332/ | Fans, it's your turn to join this debate. But first, the results of last week's Debate Friday poll. We asked fans to tell us who they thought would be a better fit in the Patriots defense: Julius Peppers or Jason Taylor. It was a narrow vote, but Taylor edged Peppers, 53% to 47%. |