It's funny how quickly things can change in the NFL.
Last year, after 11 weeks of football, the Patriots were the only remaining unbeaten team. This year, it's the Tennessee Titans.
New England also had players like Tom Brady, Rodney Harrison, Asante Samuel, Adalius Thomas, and Junior Seauto lead the team. This year, younger guys like Matt Cassel, Brandon Meriweather, Jonathan Wilhite, Jerod Mayo, and Gary Guytonare seeing significant minutes.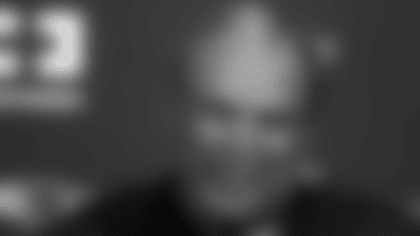 ]()"I think they're working hard, yeah," said defensive coordinator Dean Peeswhen asked, during a conference call with local media, if he was impressed with his crop of rookies.
"Being impressed is such a tough word to use," he laughed. "There are some times that I'm very impressed with them and some times I'm not impressed with them, just like I am with myself or some of the veterans or with all of us.
"I think they're all working very hard just as the veterans are. We're all trying to get better and improve, and we certainly need to do that. There are certainly a lot of areas that we need to get improvement in."
Case in point, the Pats have the league's 12th-ranked defense (15th against the pass, 12th versus the run) after 11 games. This time a year ago, the Pats defense was third overall (5th against the pass, 6th against the run).
At this point in 2007, New England ranked tops in overall offense (first in passing and 5th in rushing). The Pats finished the year first overall (first in passing and 13th in rushing).
"I think that's pretty fair," offensive coordinator Josh McDanielsdeclared, with regard to the latter rushing statistic, "considering we had a couple of games there in the middle of the year that we basically chose not to do it."
Indeed, last season, the Patriots were piling up points at a record-smashing pace, predominantly through the air. That's not quite the case this year, as New England currently ranks 23rd in the NFL in pass offense.
However, the team's 7th-ranked rushing attack is helping provide more balance to the offense, despite a number of injuries to key players (i.e., Laurence Maroney, Sammy Morris, and LaMont Jordan). That's created opportunities for undrafted rookie BenJarvus Green-Ellis to make a name for himself, while veteran and typical 3rd-down specialist Kevin Faulk has asserted himself more on 1st and 2nd downs.
And without Brady under center, the more mobile Cassel has helped boost the stat sheet in the rushing department, whether it's with up-the-field runs when the pocket collapses, or on designed rollouts to buy himself more time to scan the field before he takes off with the ball himself.
So, there clearly have been changes in the overall look and execution of the 2008 Patriots, both on offense and defense. Yet, the team's coordinators say, in fact, not much has changed in the way they approach each game.
Take Cassel, for example.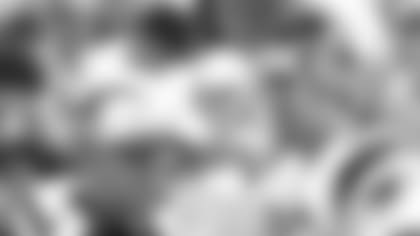 ]()"We've used some movement plays with him this year. We used a little bit of it with Tom in the past. We've always had that element in our offense – the ability to get the quarterback out of the pocket if we feel like it's going to give us an advantage," McDaniels told reporters during a conference call Monday.
Such plays, though, can work against an offense sometimes, McDaniels noted. For instance, on designed rollouts, either to the left or right, Cassel basically only has half the field in which to find an open receiver, in most cases. That's why the Pats game plan, offensively, changes from week to week depending on their opponents and the type of personnel they have on defense.
"Matt's obviously made some plays with his legs on broken plays," McDaniels continued. "We've also tried to move him out of the pocket at times, whether it be a play-action bootleg or just a straight rollout. Again, like I said, if it's advantageous to do against that team we're playing that week, we're definitely going to take a look at it."
While playing each week with the lead certainly contributed to the success of the defense in 2007, Pees maintains that his way of calling games hasn't changed this year when the games have been closer.
"Maybe a little bit," Pees conceded, "from the standpoint that, last year, if you got up by 30 points or something, but not really overall. You really kind of go in with a game plan that you want to play on defense, and you're really gearing it more toward what the other team does.
"What happens is, maybe last year, if you got a big lead, you knew that the normal game plan that another team had, if all of a sudden they found themselves down by 28 points, you knew they were going to have to start throwing the ball, they're not going to be able to hand the ball off and run every down.
"So, it may change how you call the game in that now you know they're going to throw the ball a heck of a lot more than they would had the game been tight," Pees concluded. "But you really kind of go in with a call sheet and a game plan that you're going to call, and unless the game gets really out of hand, you're going to stick to that until you have to change it."
Like his counterpart on defense, McDaniels insists his play-calling hasn't been affected by the changes in personnel, particularly in the backfield, he's had to deal with this year.
"No, there hasn't really been a difference in the way we're calling the game. The fact that we've been able to maintain our balance and we've never lost confidence in our running game … that's always something we feel very stern about. We need to run the ball on a weekly basis. We need to have effective balance, so that [opponents] have to defend everything.
"We're going to stay committed to doing both things, throwing it and running it. We've had some good production from the running game, but I don't see where we've changed our philosophy in any way. We're trying to do whatever we feel is the best thing to do to win that week."
So, it would appear that the more things change – at least for this team – the more they stay the same.