With the NFL's Thursday-night season-opener looming just hours away, it's predictions time, circa 2017. Besides picking the order of finish for each division, I'll give you one snap-shot thought for all 32 teams, and then lay out how I envision the postseason unfolding, as well as the league's individual awards. As always, your results may vary....
AFC East
1. New England -That string of August setbacks kind of put to bed the chatter about it being 2007 all over again in Foxboro. But 12 or 13 wins and the virtual bye that the rest of this year's AFC East represents will be enough to propel the Patriots deep into January once again.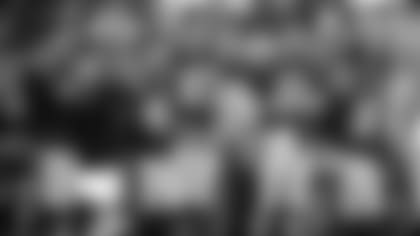 2. Miami -Sorry, but I didn't see the Dolphins returning to the playoffs even with a healthy and productive Ryan Tannehill at quarterback, and I'm certainly not buying that Jay Cutler will suddenly start playing winning football at this late date in his (briefly) resurrected career.
3. Buffalo -For once the perennially desperate Bills are taking the proper long view and rebuilding, but that can't be an easy thing to swallow if you're a fan base in year 18 of an unfathomable playoff drought.
4. New York Jets - It's hard to remember at the moment, but on January 3, 2016, the Jets were a win away from the playoffs and facing a losing Bills team. It has been all downhill - and we mean all - since that demoralizing day in Buffalo.
AFC North
1. Pittsburgh -It'll never feel like a magic carpet ride in Pittsburgh this season, but when we look up the Steelers will have 10 or 11 wins and another division title under their belts. Now about that new plan to try man coverage against New England. Good luck with that.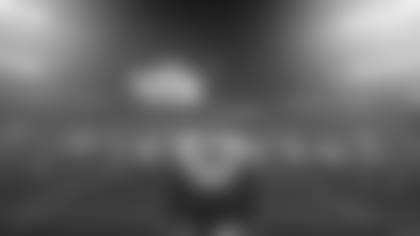 2. Baltimore - If the Ravens defense is as stout as I think it is, Baltimore will flirt with wild-card contention and push Pittsburgh for the AFC North title. But a challenging early season schedule could create a hole that's tough to completely climb out of.
3. Cincinnati - The Bengals have definitely gotten faster and more dangerous on offense, but I can't ignore the nagging feeling that Marvin Lewis has already done his best coaching work in Cincinnati, and his long tenure will end with another dose of mediocrity.
4. Cleveland - Another last place finish in Cleveland? Yeah, sure. But after the worst season in franchise history, the Browns look like four or five-win material to me, and that passes as a major step forward for Hue Jackson's young club.
AFC South
1. Tennessee -The Titans have a quality quarterback, fine offensive tackles and a running game to rely on, not to mention improved receiving options. It's Tennessee's time to rule this once-dreadful division. Back to the playoffs go the chic-pick Titans for the first time since 2008.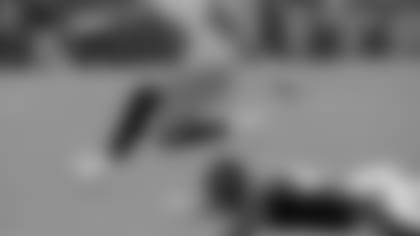 2. Houston - The Texans will be what they've been for a while now under coach Bill O'Brien: a good, but far from great team. The difference is, this time 9-7 won't  get it done and deliver another division title and playoff berth. Even with J.J. Watt back to make the defense better on paper.
3. Jacksonville - Stop me if you've heard this before, but the perpetually underachieving Jaguars should be further along than they are. But I don't see them overcoming their issues at quarterback long enough to flirt with .500 in a so-so division.
4. Indianapolis - Don't like any part of the vibe emanating from Indy these days, starting with the crucial and mysterious state of Andrew Luck's shoulder rehabilitation. Those consecutive 8-8 finishes might pass for the good ol' days by the close of 2017.
AFC West
1. Oakland - Love the Marshawn Lynch acquisition. Oakland's defense has undeniable issues to come to grips with before the Raiders can realistically dream of challenging New England. But Lynch will add the toughness and tenacity Oakland needs to climb past Kansas City.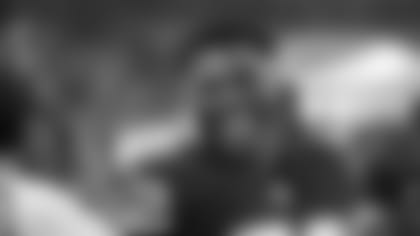 2. Kansas City -The Chiefs will be there all season in the AFC West race, and they'll head back to the playoffs for the fourth time in Andy Reid's five seasons on the job. But the Raiders will beat them at least once this season, and that'll be enough to decide this stacked division.
3. Denver - I don't see a playoff team any more when I look at the Broncos. The defense isn't as dominant as its high point in 2015, and settling for Trevor Siemian at quarterback says plenty about the underwhelming reality of where things stand on offense.
4. Los Angeles - Predictions for the Chargers are all over the map, which seems fitting given their North-on-Interstate-5 relocation to Los Angeles provides the backdrop of the season. A hot start could provide a springboard, but this is still a wildly inconsistent team and eight wins would rate an accomplishment.
NFC East
1. New York Giants - I was intent on picking the Giants to win the East even before Ezekiel Elliott's suspension came down. New York beat Dallas twice last year and that gap has been anything but narrowed. Young head coach Ben McAdoo makes it two for two in the playoff appearance department.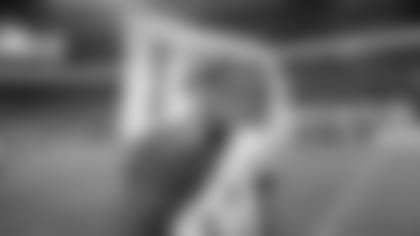 2. Dallas - The Cowboys aren't dropping off the map, but they aren't pulling off another 13-3 and becoming the first repeat NFC East champ since the Eagles won four in a row from 2001-2004 either. A rollercoaster 9-7 finish and wild-card near miss sounds about right.
3. Philadelphia -The Eagles could be better than I'm expecting because Carson Wentz is ready to take a second-year step at quarterback and he actually has some decent receivers to target this year. There will be progress, but not quite enough to bring a playoff berth.
4. Washington - To escape last place in a stacked division, a lot of things would have to go right for Jay Gruden's team, which seems to always exist on a razor's edge. Just under .500 is where I have Washington slated to reside, even if Kirk Cousins piles up more gaudy numbers at quarterback.
NFC North
1. Green Bay -The Packers have obvious Super Bowl potential, but they have an annoying habit of making things tougher on themselves than need be. If there's no hole to dig out of in the season's first two-plus months, 12 wins and the top seed in the NFC is within reach.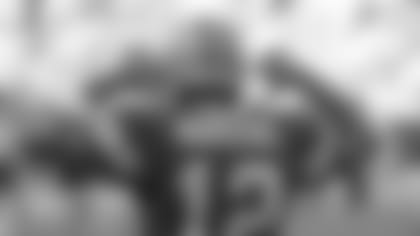 2. Minnesota - I'm convinced the Vikings defense will play much better than the disappearing act it pulled from mid-October last season. But I'm not sure if Minnesota's offense has enough juice to take advantage of the defensive improvement. A 9-7 mark seems like the ceiling, meaning they'll be no hometown team in the Super Bowl yet again.
3. Detroit -The Lions got Matthew Stafford wrapped up with that big new contract, but so will opposing pass rushers if the Lions shaky offensive line can't do a better job. Anything less than the playoffs probably means coach Jim Caldwell is a goner.
4. Chicago - Not sure when it'll happen this season, but rest assured it's almost Trubisky Time. The rookie quarterback with the made-for-Chicago name at least gives fans hope, and a reason to watch a pretty overmatched Bears team.
NFC South
1. Atlanta - The way their schedule breaks, the Falcons could easily be 5-0 and feeling fresh and feisty as they come off their bye and head into Foxboro for that much-anticipated Super Bowl rematch in Week 7. Atlanta won't suffer a Carolina-like Super Bowl loss hangover effect this season, but I'm intrigued to see how it handles being the hunted.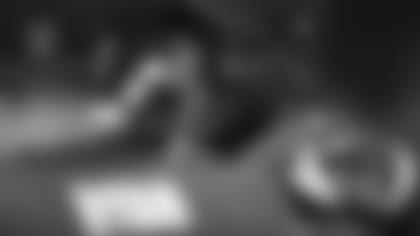 2. Carolina - I'm high on the Panthers bounce-back chances and am projecting a return to the playoffs after last year's dismal plummet to 6-10. But they need a healthy and efficient Cam Newton and plenty of rookie star power from Christian McCaffrey.
3. Tampa Bay - I believe the Bucs are for real and last season's 9-7 mark was no tease. But this is a team that can't start thinking it has arrived just yet, and that's where third-year quarterback Jameis Winston has to set that tone. The Bucs will return to the playoffs for the first time in 10 years if they keep their blinders on.
4. New Orleans - Adrian Peterson isn't the missing piece in New Orleans. The Saints defense remains the drag on the entire franchise. After three consecutive 7-9 finishes for the Saints, they'll finally break that embarrassing streak. But I'll take the under.
NFC West
1. Seattle - The Seahawks seemed primed and poised to shake off the frustrations of the past two years and battle the Packers for NFC supremacy. With a defense that will again lead the way, coach Pete Carroll will be on his motivational A game, and rally this Seattle club to one last Super Bowl run before its window of opportunity closes.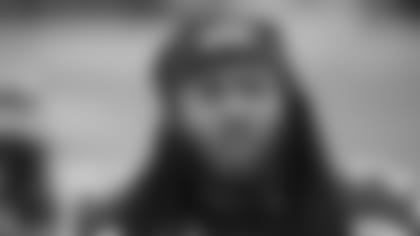 2. Arizona - I admit I could be significantly underrating the playoff potential of the Cardinals, who lost multiple games last season due to special teams breakdowns. But I can't convince myself Carson Palmer will return to his 2015 form, or anywhere near it. If I'm wrong, Arizona could win 11 or 12 games.
3. Los Angeles - Under rookie head coach Sean McVay, Rams fans would probably gladly settle for another dose of that "7-9 bull--'' that Jeff Fisher liked to spew about, given how bad last year's 4-12 team stunk. But Los Angeles won't quite get there, thanks to a schedule that gets tougher as it goes. Still, there's hope to be had.
4. San Francisco -The 49ers will stay pesky and competitive in the vast majority of their games, and Kyle Shanahan's team will be an opponent you really don't want to face. But even a 5-11 mark will represent real progress for a roster that was gallingly out-manned last year.
The Playoffs
---
AFC
First round -Tennessee (3) defeats Baltimore (6); Pittsburgh (4) defeats Kansas City (5).
Divisional round - New England (1) defeats Pittsburgh (4); Oakland (2) defeats Tennessee (3).
AFC Championship - New England defeats Oakland
NFC
First round - New York Giants (3) defeat Tampa Bay (6); Carolina (5) defeats Atlanta (4).
Divisional round -Green Bay (1) defeats Carolina (5); Seattle (2) defeats New York Giants (3).
NFC Championship -Seattle defeats Green Bay
Super Bowl -Seattle defeats New England
Individual Awards
MVP - Aaron Rodgers, QB, Green Bay
Offensive Player of the Year -Aaron Rodgers
Defensive Player of the Year -Joey Bosa, DE, Los Angeles Chargers
Offensive Rookie of the Year -Christian McCaffrey, RB, Carolina
Defensive Rookie of the Year - Myles Garrett, DE, Cleveland
Comeback of the Year - Marshawn Lynch, RB, Oakland
Coach of the Year - Pete Carroll, Seattle