INDIANAPOLIS - Ever since veteran stalwarts like Willie McGinest, Mike Vrabel, Richard Seymour and Rosevelt Colvin left New England it seems the Patriots have been in need of versatile edge players. Despite this somewhat glaring void, the team hasn't really addressed it much in recent seasons.
Bill Belichick did tab Florida defensive endJermaine Cunningham in the second round in 2010, hoping he could make the transition to outside linebacker and provide a presence off the edge. But thus far in his two seasons Cunningham has been either injured or largely ineffective when it comes to creating pressure on the passer.
The coach also bolstered the area via free agency last summer when he grabbed veterans Andre Carter and Mark Anderson, and he was rewarded when both turned in solid seasons with 10 sacks apiece. But both are free agents now, and Carter is coming off surgery to repair a torn left quad. Having either or both back in the fold for 2012 is far from a certainty (although Carter's agent, Carl Poston, said he believes the Patriots are interested in bringing him back).
So, that leaves us in an all-too-familiar position when it comes to forecasting the Patriots biggest draft needs. A case could certainly be made for secondary help and Belichick almost always finds defensive backs early in the draft. Wide receiver is another area of need as the team could use a dose a youthful athleticism, not to mention a bona fide deep threat.
However, it would hard to argue that, as has been the case the past couple of seasons, an edge pass rusher is at the top of the list. Whether the Patriots to dip into those waters in what most experts agree is an average crop remains to be seen. But there are some interesting prospects with varying skills that come into the league with a track record of success getting after the quarterback.
The problem with many of them is trying to determine exactly how they fit into the Patriots plans. Falcons general manager Thomas Dimitroff explained that finding versatile players is becoming increasing important along the front seven because so many teams are trying to use the same personnel regardless of scheme.
"Everyone in this league is playing for the most part a mix of 3-4 and 4-3and we'll more than likely stick with most of the personnel we do have," Dimitroff said. "[Versatility] definitely does [become more important]. That's the key word. In this league I believe you have to be adaptable and you have to be versatile at a lot of positions across the board. I believe defensively the element of versatility is important when you are acquiring talent - whether it's in the draft or if it's in free agency."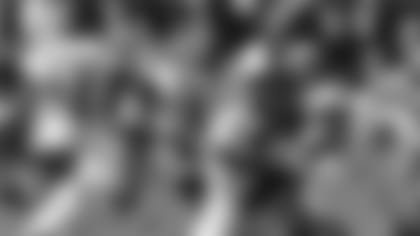 One such player is South Carolina's Melvin Ingram, who most experts believe will be gone somewhere in the middle of the first round. Ingram is super athletic but stands just 6-1, which is much smaller than Belichick prefers his outside linebackers to be.
But Ingram also played in a variety of ways for the Gamecocks, starting his collegiate career as a true linebacker before moving up front and playing with his hand in the dirt. So projecting his abilities in pass coverage or outside setting the edge may not be as difficult for Ingram as some others because he actually has evidence doing so on tape for teams to see.
"I feel like playing so many roles helped me. I feel like my coach gave me the opportunity to show my athletic ability in every way," Ingram said. "I had to play my role on the team. I did whatever the team needed me to do. At that point in time [earlier in my career] it wasn't for me to be a starter."
Ingram has spent the past several weeks working out with another "undersized" edge rusher, Denver's Von Miller. Miller, the reigning Defensive Rookie of the Year, is working with Ingram to refine his game.
"We just try to compete against each other every day. Obviously, he's the Defensive Rookie of the Year, so I just try to pattern myself after him because I feel like he's had a lot of success in the NFL," Ingram said. "We're similar athletically so I'm just trying to learn as much as a I can from him."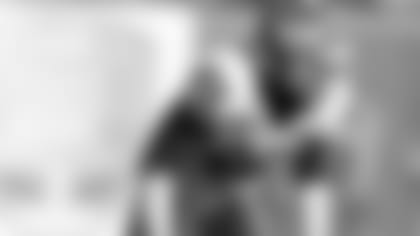 Illinois' Whitney Mercilus has the prototypical size (6-4, 265) to success as a Patriots outside linebacker. He opted to leave school a year early and was informed by the draft advisory board that he figured to be a third-round pick. But his stock is rising during the pre-draft process as many teams are apparently smitten by his one monster season with the Illini in 2011 in which he had 16 of his 18 career sacks.
"I'd say [one-year wonder] is a negative label," Mercilus answered when asked about his big junior campaign. "I was able to put everything together last year and I still feel like I'm learning the game. I think my success was due to hard work and I can't say I'm surprised because I made it happen.
"There's no fluke to it - 16 is 16."
Mercilus' breakout campaign is reminiscent of Giants standoutJason Pierre-Paul, who like Mercilus is of Haitian descent. Unlike the one-hit wonder label, Mercilus is fine with comparisons to JPP.
"Of course," he said. "He's in the NFL making plays for the Giants. I'm thankful for that comparison. I'm trying to improve my techniques, playing the run the better and if I can do those things like he did I'll be pretty excited."
In addition to Ingram and Mercilus there are several hybrid types that could change positions at the NFL level depending on the scheme. Alabama'sCourtney Upshaw (6-1, 272), Marshall's Vinny Curry (6-3, 265), Oklahoma's Ronnell Lewis (6-2, 244), Troy's Jonathan Massaquoi (6-2, 250) and Boise State's Shea McClellin (6-3, 248) all could be options in the first three rounds for 3-4 teams looking for outside guys.
Upshaw, who is projected as a first-round pick, appears more suited for the 4-3 with a thick lower body. Curry (possible second-rounder) said he played some 3-4 during his first two seasons with the Thundering Herd but at end, not outside linebacker. He's too small for such a role for the Patriots but could factor in somewhere depending on how Belichick chooses to run his scheme on 2012.
USC's Nick Perry (6-2, 250), similar to Mercilus, spent the majority of his time playing defensive end in 4-3 sets. But unlike Mercilus, he would prefer to remain up front rather than trying to adapt to a new spot.
"I prefer playing in a 4-3 with my hand in the dirt," Perry admitted. "But as long as I can get after the quarterback I'm happy."
In the past a similar description likely would have eliminated a player like Perry from the Patriots consideration, but with the infusion of more 4-3 looks in 2011 and the success of Anderson perhaps he's someone to keep in mind.
The same could be said of Clemson's Andre Branch (6-4, 260), who showed he did not lack for confidence as soon as he stepped on the podium.
"I'm versatile, man. I can do it all," he said when asked if he was a 4-3 end or 3-4 linebacker. "I can put my hand down in the dirt, I can stand up, I can drop back in coverage also. It shows in film. We had certain packages where I got back in coverage standing up. I've done it before.
"I'm a natural pass rusher. I have a job to do and that's to better myself and show NFL teams what I'm capable of doing."
Virginia's Cam Johnson (6-3, 268), is interesting because of his past experience in a Patriots-style 3-4. He played his first two seasons with the Cavaliers for Al Groh and worked as an outside linebacker before moving to end when Mike London took over as coach. A leg injury hurt his production as a senior but he's still projected with a solid second-round grade.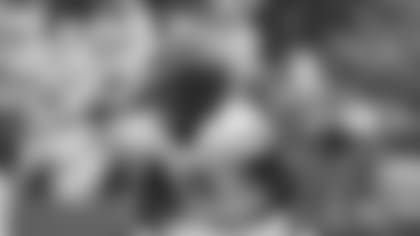 Moving further down the draft board there were a few interesting prospects projected to go in the middle rounds. West Virginia's Bruce Irvin (6-3, 245) had tremendous production rushing the passer during his two years in Morgantown - 14 sacks in 2010 and a first-team All-Big East selection in 2011 - and would like the opportunity to do so as an outside linebacker.
Now he's hoping to show teams he's ready to bring his abilities to the NFL. He's been working out in Orlando with respected conditioning coach Tom Shaw and trying to develop some linebacker skills beyond rushing the passer.
"It's going to be a lot different at the NFL level and I understand that," said Irvin, who admitted he's always played as a down linemen. "I've always been faster than the guys trying to block me, so there will be some techniques that I'm going to need to learn in order to improve."
Tyrone Crawford, a 6-4, 275-pound 'tweener out of Boise State, said he's done a lot of linebacker drills and will be open to anything teams would like him to do.
"I've been asked about [playing linebacker], and I've been told to practice some linebacker drills and drops and stuff, because teams may have me do that kind of stuff," Crawford said. "So I've been working on it, working on my drops and my hips and just trying to be the best player I can. I'm open to dropping and stuff, but I just love rushing the passer. So whatever gets me rushing the passer."
Wake Forest's Kyle Wilber (6-3, 250) is another player with experience playing both spots. He isn't known as a pass rusher but said there's a good reason for that.
"With our team, the way we did it, it was more 75 percent of the time I was dropping back in coverage," Wilber said. "So hopefully I can show them that during my junior tape it shows me a lot at defensive end, my explosiveness off the edge, how I used my hands, how physical I was with tackles, even with my small size. Hopefully they see I can get the job done.
"My junior year halfway through the season I was a defensive end, then we switched to a 3-4 defense and they put me at outside linebacker. There are some 4-3 teams that like me at defensive end and some 4-3 teams that like me at SAM linebacker. Then there are 3-4 teams that like me at linebacker."
Wilber explained how he feels his speed and physical nature will benefit him at linebacker.
"I think I'll be one physical linebacker and I'm a smart football player. I know everything our defense does, what our corners do, what our safeties do," Wilber said. "I know I'm going to have to keep up with speedy wideouts and cover fast tight ends like [Aaron] Hernandez with the Patriots. I like to know what everybody is doing around me so I can best put myself and other players in the best position."
There's a lot to choose from, and some different types of skill sets to decipher, but if the Patriots indeed decide to take the plunge there's more than enough talent to go around.