Tim Brewster believes Ryan Izzo is exactly the type of player Bill Belichick and the Patriots would love to work with. Considering he was once one of the players trying to catch Belichick's attention, Brewster should know.
Brewster was Izzo's tight ends coach at Florida State, and as a rookie tight end with the New York Giants in 1984 he learned how Bill Parcells and Belichick tried to create a team.
Ultimately Brewster's playing career never panned out, but he's been a successful coach at the NFL and college level, including a stint as head coach at the University of Minnesota, for more than three decades. He's worked with plenty of NFL-caliber tight ends - including Antonio Gates as part of the Chargers staff - and he believes Izzo has all the qualities to succeed at the next level.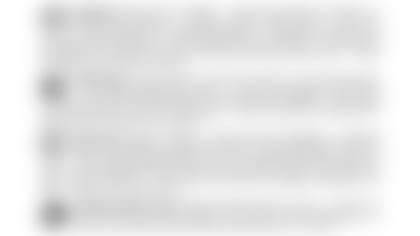 "I believe Ryan will thrive as part of that organization," said Brewster, who left FSU to join head coach Jimbo Fisher at Texas A&M. "I know Bill very well and the New England Patriots exemplify to me the most professional organization in sports today. When you go there you're part of something special and Ryan Izzo will fit right into that."
Izzo, a 6-5, 256-pound tight end out of Sparta, N.J., came to the Seminoles as a highly regarded prospect after a stellar career at Pope John XXIII High School. Although he saw action in two games as a freshman he redshirted that season and started 37 of 39 games over the next three seasons.
While he performed admirably as a blocker, he never made a significant impact as a receiver. He finished his career at FSU with 54 receptions for 761 yards and six touchdowns, and that modest production caused him to fall on most draft boards.
Brewster acknowledged the limited numbers but felt it was a different one that led to him availability in the seventh round.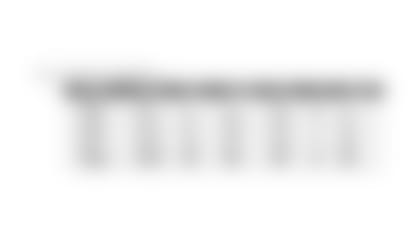 "It's a complete joke how much emphasis is placed on the 40 time in the NFL," Brewster said. "This is a third-round pick at worst who wound up going in the seventh round because he ran a 4.9 40 at the Combine. Just turn on the tape. The tape doesn't lie. He gets down the field. He's a true three-down tight end, which is something the Patriots like.  Watch our game against N.C. State where he takes on [top-five pick] Bradley Chubb. Izzo got after his ass big time in that game. I think Ryan represents tremendous value for the Patriots."
 
One of the reasons Brewster is so confident that Izzo will carve out of role with the Patriots is his versatility. He was used in a variety of ways in the Seminoles offense, which required him to be an in-line blocker, work out of the backfield and split away from the formation to get down the seam. 
 
According to Brewster, Izzo performed each of these tasks well, if unspectacularly.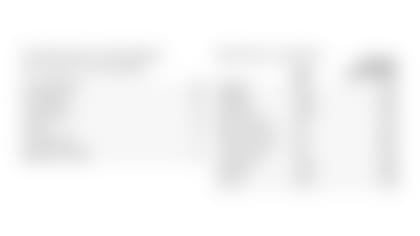 "I knew the Patriots like him and I'm thrilled he's going to be part of that organization," Brewster said. "I coach tight ends as three position players - part wide receiver, part tight end and part running back - and he easily assimilates all of the that information. That's how they're going to utilize a guy like Ryan Izzo."
Izzo displayed some other characteristics in college that surely caught the Patriots eye. In addition to his steady work in all areas of the position, Izzo was extremely durable. He not only failed to miss a game during his time in Tallahassee, he didn't miss a single practice.
"I'll tell you what kind of a kid Ryan is," Brewster continued, "he never even missed a single class. There aren't many major college football players who can say that. He's extremely locked in on doing his [job]. That whole mantra Do Your Job? When you look that up in the dictionary Izzo's picture shows up."
Obviously Izzo will have a lot of work to do to earn a spot on the Patriots roster. But with Rob Gronkowski's odd and mysterious offseason perhaps an indication of his time in Foxborough nearing an end, there may be an opportunity for a well-rounded backup to find his way onto the scene.
"Ryan is not a flashy guy. He's not going to remind anyone of Gronk by making these incredible plays down the seam with defenders hanging all over him," Brewster said. "But at the end of the game you're going to look up and he's going to have four catches, he's going to protect the ball and he's going to do his job as a blocker. He's going to help you win.
"He's not the most explosive player but he plays faster than his time suggests. He has game speed. He's not a tester. He's not an underwear guy. He's a football player right out of the Parcells-Belichick mold if I ever saw one. He does all the things they value so much."