The art of scouting at the professional level can be a very tedious process with teams following hundreds of players at various levels for multiple years. Then sometimes an unknown individual can catch a team's attention simply by running fast. That's how the Patriots found Keion Crossen.
Crossen, a 5-9, 178-pound cornerback out of FCS Western Carolina, wasn't on New England's radar until he caught the team's eye by running a blistering 4.33 40 at Wake Forest's Pro Day. Shortly thereafter, Bill Belichick took him in the seventh round with the 243rd overall pick.
"The way this guy kind of got on the radar screen initially was he worked out at the Wake Forest Pro Day, so that's where he showed up and tested extremely well," director of player personnel Nick Caserio said. "So, a lower level of competition, obviously, at Western Carolina. He showed up on a big stage just from a workout perspective. It really blew it out of the water."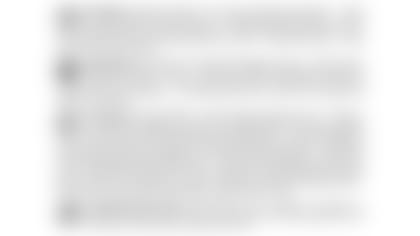 Running a great 40 time may have gotten him noticed, but it's safe to say his speed alone would not have been enough to get him drafted. Watching his tape it's easy to see Crossen's athleticism and desire. His competitive nature is apparent, as his physical nature, particularly for a player of his small stature.
"He's undersized, just from a size standpoint, but he's athletic," Caserio added. "He runs well, he's explosive, he's real competitive, probably more of a perimeter corner. He played more on the perimeter at Western Carolina. We saw him work out there at Wake Forest, did a little more follow up work with him, had him in here to Foxborough to visit with him. He's a player. He's young, he's athletic, he runs well, great attitude."
Crossen's athleticism isn't limited to just his 40 time. He also posted tremendous numbers in a variety of other areas including a 1.56-second 10-yard split, 39.5-inch vertical leap, 10-11 broad jump, 4.01-second shuttle and 6.67-second 3-cone drill. He wasn't invited to the Combine but had he been those results would have been among the best at cornerback across the board.
If reading about an undersized corner coming from a small school is reminiscent of Malcolm Butler, that's probably not an accident. Crossen watches tape of the former Patriot and has many of the same attributes.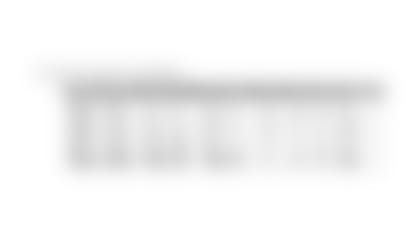 "I play a little bit of Malcolm Butler. That's one guy that I can say I kind of model my game after," Crossen said. "He's a good player and it showed in the Super Bowl, but that's kind of who I model my game after. I also look at other corners as well. Things that I have - it gives me an idea of certain things that I can be successful at in the NFL.
"At the end of the day everybody has to make the team. So whether you're drafted, undrafted, first-round draft pick, you've still got to do your job and that's what I'm there to do."
Butler is obviously gone to Tennessee and Jason McCourty was brought in as the odds-on favorite to replace him, but there would appear to be some significant competition for depth jobs in the secondary. Beyond Stephon Gilmore, Eric Rowe, McCourty and second-round pick Duke Dawson, the Patriots have several candidates for roster spots at corner including Jonathan Jones, Cyrus Jones, Ryan Lewis, Jomal Wiltz and Crossen.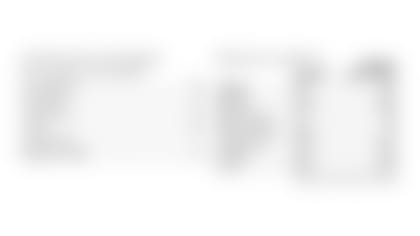 "I'm a humble player, if you will," Crossen said. "I'm a physical player. I think my game speaks for itself. I don't do anything outside of my job. That's what I'm looking forward to doing with the Patriots, just doing my job, whatever that may be. I'm just ready to learn and get ready to work for the Patriots."
Crossen was a dynamic two-way player at Northampton County High School in North Carolina. He rushed for nearly 1,800 yards and 20 touchdowns while also recording seven interceptions as a senior. But there was one problem the major college scouts couldn't overlook: he weighed 140 pounds soaking wet.
Rather than give up on his dream, Crossen did what he could to add weight and went to Western Carolina, carving out a successful career that saw him perform well against top competition on the few occasions he got to do so.
Not many seventh-round picks out of FCS schools earn a living in the NFL but Crossen seems to be looking in the right places for motivation. Prior to the draft he talked about one spot in particular that he liked to frequent: Tom Brady's draft profile, which he reads often.
"It just builds character," Crossen said. "You take a guy that's one of the best quarterbacks in the league of all time and to see that he can become one of the greatest players of all time. It just inspired because I'm also an underrated guy. Just being in the same position, it just builds confidence and character that you know that you can make anything happen with a little bit of hard work and humbleness."
Now he gets the chance to make that happen.