Last week I mentioned several high-profile players who boosted their draft stock with strong pro-day workouts. Those prospects had either opted against performing at February's NFL Scouting Combine or needed to make up for a disappointing performance in Indianapolis.
But hundreds of lesser-known prospects weren't invited to the combine in the first place, leaving them to rely on school visits from NFL scouts to put their names on the draft radar.
One such player who cashed in on his pro day was Miami (Ohio) guard Brandon Brooks. The massive (6-foot-5, 346 pounds, 32 5/8-inch arms) three-time second-team All-MAC pick clocked at 5.0 and 4.98 seconds in his two 40-yard dashes. He also lifted 225 pounds 36 times in the bench press and showed excellent agility in shuttle drills. In combination with a strong week at the East-West Shrine Game, it might land him in the late-second or early-third round.
The prospects listed below (in alphabetical order) won't hear their names called Friday night of draft weekend like Brooks, but might've earned a Saturday slot by showing exceptional athleticism during campus workouts.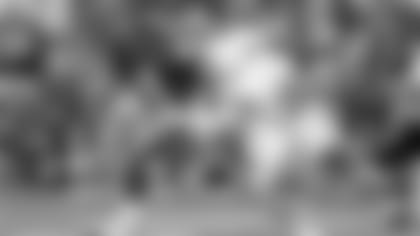 Jordan Bernstine, CB/FS, Iowa (5-10, 211): Bernstine made an impression with big hits in the secondary his first year as a starter last fall, and he turned heads with an excellent pro day: 4.45-4.48 40-yard dashes, 41-inch vertical jump, 10-foot-7 broad jump, 4.31 short shuttle, 6.98 three-cone drill and 18 bench-press reps.
Michael Calvin, WR, California (6-3, 210): Though he caught just 42 passes in four years, Calvin's overall workout would've made headlines had he done it on television at the combine: 4.34 40, 40 1/2-inch vertical, 11-1 broad jump, 4.09 short shuttle, 6.70 three-cone.
D.J. Campbell, S, California (6-0, 201): Calvin's teammate didn't become a starter until 2011, but teams will watch every play after he posted a 4.51 40-yard dash, 38-inch vertical jump, 10-7 broad jump, 4.22 short shuttle, 7.08 three-cone drill and 22 bench reps. A weak safety class makes him even more coveted.
Derek Carrier, WR/TE, Beloit College (6-4, 238): Tiny Beloit College doesn't produce a ton of NFL talent, but scouts walked away from the University of Wisconsin pro day talking about Carrier as a receiving tight end in the Joel Dreessen/Jacob Tamme mold due to his impressive 4.50 40s, 38-inch vertical, 10-2 broad jump, 4.09 short shuttle and 6.70 three-cone drill.
Toney Clemons, WR, Colorado (6-2, 210): The Buffaloes' passing attack did not scare opponents the past couple of seasons, but Clemons did exceed 100 yards receiving in three of his last four games in 2011. The Michigan transfer's strong frame and 4.40-4.45 40 times make him an intriguing late-round prospect.
Marcus Dowtin, ILB, North Alabama (6-2, 230): It was thought Dowtin would fill in for Akeem Dent in the middle of Georgia's defense in 2011, but he decided to transfer to North Alabama, where he led the Lions in tackles. His sub-4.6 40, 38-inch vertical and excellent shuttle times confirmed his SEC-level athleticism and might have locked up a slot in a draft lacking a lot of true 4-3 middle linebackers.
Tim Fugger, DE/OLB, Vanderbilt (6-3, 248): An honorable-mention All-SEC pick by league media, Fugger posted times of 4.60 and 4.65 in the 40-yard dash, and recorded other results that would have matched up favorably with combine participants (34-inch vertical, 9-7 broad jump, 4.20 20-yard shuttle, 7.00 three-cone drill, 29 bench reps). Teams primarily using a 3-4 front are showing real interest in his talents.
Chris Greenwood, CB, Albion (6-1, 193): The success of Division III prospects Pierre Garcon (Mount Union), Cecil Shorts III (Mount Union) and Andy Studebaker (Wheaton) bolsters the cases for teams looking to use a third-day pick on Greenwood's NFL size and excellent athletic ability (4.41 40, 43-inch vertical, 11-2 broad -- both jumps would have led all defensive backs at the combine).
Alex Hoffman-Ellis, OLB, Washington State (6-1, 232): The 2011 second-team All-Pac-12 pick did not get much national exposure on a 4-8 Cougars squad. The team's leading tackler in 2011 backed up his production, though, with a 4.54 40, 36 1/2-inch vertical and 36 bench reps at his pro day.
Nick Mondek, OG, Purdue (6-6, 304): Mondek switched from defensive tackle to offensive line just two years ago and is still learning how to use his hands and play with leverage up front. However, his low 4.8's in the 40, 30 bench reps and exceptional shuttle times could entice NFL offensive line coaches to feel he's a project worth taking on.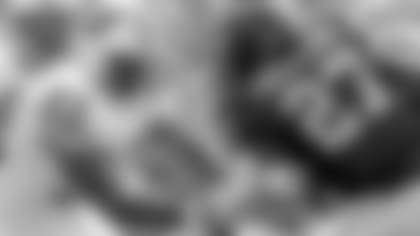 Louis Nzegwu, DE, Wisconsin (6-4, 252): Wisconsin's leading sacker last fall (albeit with just 4.5) flashed the explosiveness to switch from a 4-3 defensive end to 3-4 rush linebacker in the NFL. His impressive pro-day showing included a 4.60 40-yard dash, as well as a 41 1/2-inch vertical and 10-8 broad jump -- both of which would have led all defensive ends and linebackers at the combine.
DeShawn Shead, CB/FS, Portland State (6-1, 220): Shead started at cornerback and safety for the Vikings, and teams might consider him at least a solid reserve at either spot and potential special teams contributor after viewing his strong tape and fantastic campus workout (4.53 40, 38-inch vertical jump, 10-1 broad, 24 bench reps and 6.76 three-cone).
Michael Smith, RB, Utah State (5-9, 207): Already an ascending player due to the flashes of brilliance he showed when given a chance to spell Robert Turbin (278 yards on 30 carries in the team's final two games of 2011), his 4.33 pro-day 40 and 40 1/2-inch vertical jump may have locked up a spot in the first half of Saturday's proceedings.
Follow Chad Reuter on Twitter @ChadReuter