The Patriots know the importance of good leadership and can spot when it's present. So when Ryan Allen and Duron Harmon took a visit to Burrell Elementary School in Foxborough on Wednesday morning, they saw firsthand the impact the teachers of those classrooms had on their students.  The two visited the school as a part of Teacher Appreciation Week to thank the school's faculty for all of their work in shaping the minds of the next generation.
"Sometimes it's not for the faint of heart," Ryan said. "It can [require] levels of patience and perseverance [that are] definitely shown through these individuals work ethic. It's very important to me, and I appreciate everything that they do."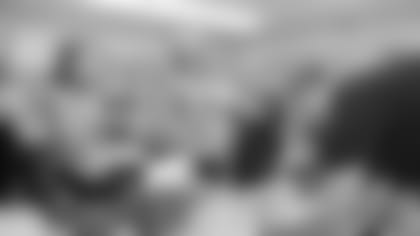 The guys walked from classroom to classroom and with a knock on the door from Principal Michele McCarthy, Duron and Ryan surprised teachers with Super Bowl hats and signed photographs, while students got to take home a copy of "Let's Go Patriots." They encouraged them to read it every Sunday during the season to bring the team luck on game day.
Many of the teachers appreciated the Duron and Ryan visiting and enjoyed spending time talking with the guys, as well as seeing the reactions of their students to their guests. From pre-school up to fourth grade, students' faces lit up as they witnessed Duron and Ryan shower their teachers with gratitude for the work that they do every day.
"You expect the preschoolers to be at a level where they may not understand much, but that was probably one of the most excited or dynamic classes that we walked in," Ryan said. "It's too cute to watch their little personalities come out and them kind of glow when they see their teachers getting recognized and stuff. It's just fun at the end of the day."
For Duron, whose mother teaches middle school, thanking teachers for the work that they do meant everything.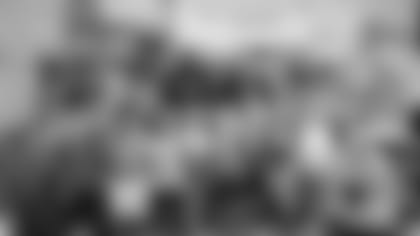 "I know what these teachers go through. I know it's not always good," he said. "Their job is more important than a lot of other jobs because they're literally molding the youth that's going to be the next generation of doctors, lawyers, everything that we need this world to be."
As the day wrapped, Principal McCarthy couldn't contain how excited she was for her faculty. 
"I think we try to show our appreciation to them all the time, but having something like this really reinforces how valuable they are to us as a district, for our students," she said. "I think this was wonderful. I'm sure they're feeling really appreciated."