St. Augustine, Fla. - In four days, Donovan McNabb will be starting in his first Super Bowl. The Philadelphia Eagles quarterback has made a conscientious effort during the week leading up to the game to pay his respects to his counterpart, New England Patriots quarterback Tom Brady, a two-time Super Bowl MVP.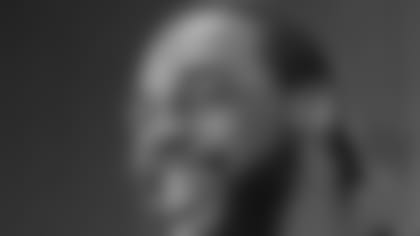 ]()In his four seasons as a starter, Brady has compiled a .774 winning percentage for the best record (48-14) of any active quarterback with at least two seasons as a starter. McNabb ranks third among active quarterbacks on that list, trailing only St. Louis' Marc Bulger, compiling a 56-23 career record (.709).
In the end, though, Brady has what McNabb is striving to get. McNabb lauded Brady's low-key demeanor despite his success.
"At times it's not as blown up as hit should be," McNabb said of Brady. "But you're talking about a guy who has won two MVP trophies and won two Super Bowls, and he could easily run off and say how great he is, but he doesn't. Tom Brady, I'm excited to see that he is finally receiving attention. As a quarterback in this league, he has pretty much what we want."
After three straight losses in the NFC Championship game, McNabb believes some validation would occur as a Super Bowl-winning quarterback.
"It's very big," McNabb said. "At times people talk about it being the pinnacle of your career and it is something that people may talk about as your career continues on and even when you decide to leave the game. Sometimes it is unfair to measure how successful your career was. I think whenever you get as close as we are right now, you can taste it."
While many of the differences between McNabb and Brady are of the more obvious nature, McNabb said there are some similarities as well.
"I think there are some similarities," he said. "Both of us are big-time competitors, both of us are obviously big leaders, we're passionate about what we do and we're willing to do whatever it takes in order to help win the football game. Anytime you get down in the trenches, so to speak, as a quarterback you have to be well prepared and make sure you're providing confidence for the guys around you. The quarterback position, you get all the criticism as well as all the attention. The way of handling it is that you have to stay humble and make sure you spread out to the rest of the guys that, 'Hey, we're in this together. If I receive individual attention, it's because of the success we're having.'"
Owens Update
Philadelphia head coach Andy Reid has yet to announce Terrell Owens will indeed play Sunday, instead taking a daily approach to the wide receiver's recovery from an injured left ankle and broken fibula. Reid said the evaluation process for Owens, who returned to practice with team Monday for this first time since the Dec. 19 injury, is multi-layered.
"There are a couple things," Reid said. "You talk about his rehab. He's continued on with that. Then you talk about how he looks in practice. We evaluate that with [trainer] Rick [Burkholder] and what he saw with the coaches after practice. I guess he's being looked at a lot. Then, you listen to what he says and ask him how he felt. In between all that you come up with a new conclusion each day. We'll see how it goes the next couple of days."
Owens, who isn't sure how much he'll play Sunday, indicated he feels like he's ready to play a majority of the game.
"I think so," Owens said. "I am healthy enough. Whether my condition is up to par, that is a different story. But, I think the adrenaline and atmosphere of the game will get me through it."
Contingency Plans
The Eagles may be forced indoors Wednesday as the weather turned for the worse in the Jacksonville area with overcast conditions and rain. The Eagles are practicing this week at the University of North Florida.
"There's an indoor facility there," Reid said. "It's not your standard indoor facility for the National Football League where you have turf. It's an indoor facility with basically a gym floor."
While Patriots head coach Bill Belichick was upset with the conditions at Bartram Trail High School Monday, Reid said he has been impressed with the facilities at North Florida, which is scheduled to transfer from NCAA Division II athletics to the Division I level and does not have a football program.
"I think they've done a great job out there, particularly the grounds crew for preparing the field," Reid said. "We went back out there yesterday and the divots that were created from the practice before were filled in and seeded and they were right on top of that. The facility is clean and has a lot of room. They need a football team is what they need."
Coordinating Losses
Reid was asked Wednesday about the prospect of losing both of his coordinators, offensive coordinator Brad Childress and defensive coordinator Jim Johnson, to other coaching positions. It's a situation that Belichick will deal with after the Super Bowl as Charlie Weis has been named head coach at the University of Notre Dame and defensive coordinator Romeo Crennell is likely to be named the Cleveland Browns head coach.
"You do as a head coach, that's one of your responsibilities is to not only give your coordinators an opportunity to move on and give them that opportunity to be a head football coach, but at the same time make sure you don't slight your staff and the remaining people there and have the right people either in line there or in line somewhere else," Reid said.
Injury Report
The NFL released the first injury report of Super Bowl week, with no real surprises. The Eagles listed Owens (ankle) as questionable, while tackle Jon Runyan (knee), linebacker Mark Simoneau (ankle) and tight end L.J. Smith (back) were listed as probable. Simoneau, who was inactive for both of the Eagles' playoff games due to a foot injury, returned to practice on Monday. The Eagles reported that no players missed Wednesday's practice.
Up Next
The Eagles will hold a similar schedule again Thursday, with Reid holding a press conference at 8:00 a.m., followed by media availability with Eagles players. The team will then conduct its practices later in the day. On Friday, the scene shifts back to the Super Bowl Media Center in Jacksonville, where Reid will hold an 8:30 a.m. press conference, and no players will be made available to the media.
Quick Hits
Reid held a press conference Wednesday morning from 8:00 a.m. to 8:15 a.m. at the Marriott Sawgrass Hotel, the NFC team headquarters, followed by a 15-minute press conference with McNabb. ... The Philadelphia players were made available to the press immediately after the press conferences from 8:30 to 9:15 a.m. Owens, safety Brian Dawkins, defensive end Jevon Kearse, cornerback Lito Sheppard, linebacker Jeremiah Trotter and running back Brian Westbrook answered questions from podiums, while the rest of the players sat at various tables around the room. The Philadelphia coaching staff was also made available to the press. ... Reid remained mum on the chances of Westbrook returning punts against the Patriots. "We'll see. I've kind of said that every week this season, but we'll see how it goes throughout this week." ... Reid said the Eagles have looked at the Patriots match up with St. Louis in Super Bowl XXXVI during preparations this week and how New England game-planned against Marshall Faulk. "I did look at that. I thought they did a heck of a job against the receivers and Marshall. One thing the Patriots do is change things up. One of the great things that I think they do is their flexibility on the defense and taking away what your strengths are." ... McNabb joked during his press conference that he wishes he could wear one of the T-shirts created by the Philadelphia offensive lineman, which say "Meet The Blockers," to draw more attention to the unit. ... Indianapolis Colts quarterback Peyton Manning was named the FedEx Express NFL Player of the Year on Wednesday. Fan voting took place over the last two weeks on NFL.com between finalists Manning, McNabb and Minnesota's Daunte Culpepper.